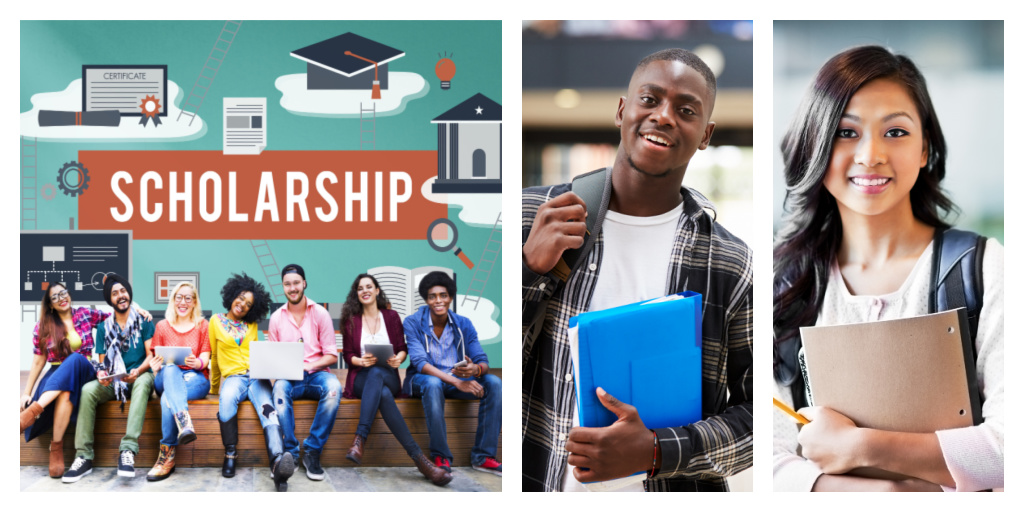 Rehab Scholarships — Find Help Paying for Drug and Alcohol Recovery
What is a rehab scholarship?
A rehab scholarship is when the drug or alcohol treatment program waives either a portion of its costs (partial scholarship) or up to 100% of its treatment costs (full scholarship) for applicants in need. Rehab grant funds, on the other hand, are issued directly to addiction treatment and mental health programs, then disseminated among clients. Mandated by Congress, these noncompetitive grant funds make it possible for many programs to offer financial aid. As is the case with most assistance programs, there are stipulations for funding.
What scholarships/grants are available to help you access addiction treatment?
Here are some important details about rehab scholarships:
Rehab facilities set aside a certain amount of income each year to offer scholarships. Financial aid is offered until all the allotted money is used.
Rehab scholarships are generally needs-based. That means aid is only offered to those who are under- or uninsured and have no other financial means or assets to pay for treatment.
For additional funding support, rehab scholarships can be combined with private insurance, Medicare, or Medicaid if those plans do not cover 100% of treatment costs.
Not every rehab program offers scholarships. That means you'll need to do some online research, create a list of rehabs in your area, then call each facility to ask if they offer scholarships.
How to apply for drug and alcohol rehab scholarships?
Finding a rehab scholarship doesn't need to be difficult. Start by browsing our treatment directory and making a list of programs that suit your needs. Next, call each facility on your list and ask if they offer rehab scholarships.
For rehabs that offer scholarships, ask for details on their application process. Some programs have an intake manager who can take your information and application over the phone, some allow you to apply online, and some require you to apply in person.
A few things to keep in mind:
Be prepared to explain your personal story and why you need financial assistance to access addiction treatment services.
Gather and be prepared to share personal and financial documents (i.e., proof of income, checking and savings account balances, monthly expenses, proof of insurance coverage, etc.)
Understand that competition for rehab scholarships is fierce; that means you may have to submit numerous applications before getting a positive response.
Who offers scholarships for people seeking recovery?
Individual rehabs are independently run and commonly provide scholarships to cover the cost of one of their programs. The scholarship amount depends on the treatment center and available funds.
Corporations (both for-profit and nonprofit) that own and operate rehab facilities sometimes offer treatment scholarships to cover the cost of their programs.
Nonprofit organizations, including religious rehab facilities, often offer scholarships for those admitted to their treatment programs. Providing free or affordable treatment is typically their focus.
Rehab Centers By State
Select a state to find options for rehab centers in your area.
Fall 2023 College Scholarship Application
$3,000 In College Scholarships To Be Awarded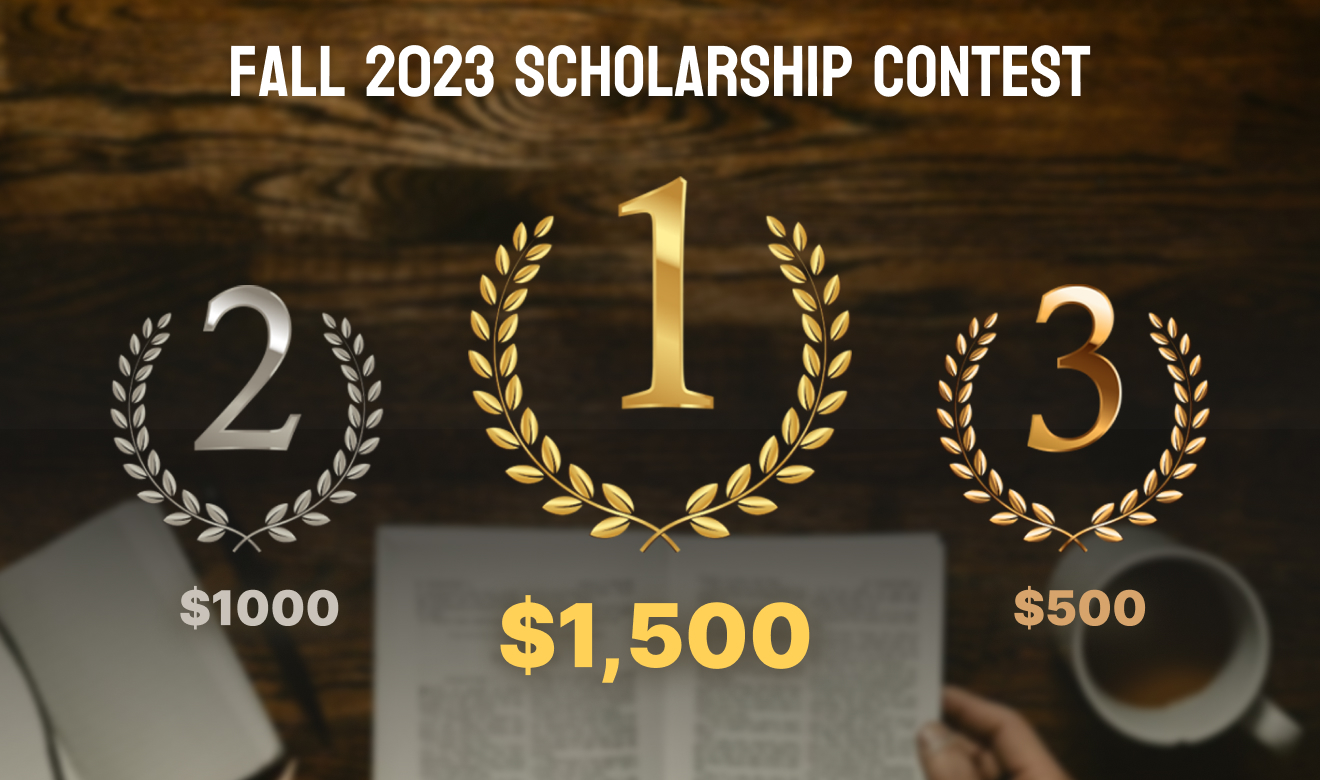 Are you a full-time college student in the U.S.? Do you have a passion for raising awareness about the dangers associated with substance abuse and addiction?
If you answered "yes" to both questions, you'll want to enter the Addictions.com Scholarship Contest. Three scholarships will be awarded to qualified college students who write the winning essays (for first, second, and third places).
By providing financial assistance to help pay for books, tuition, or daily expenses, we hope to encourage more students to get involved and become advocates who will raise awareness about the risks and dangers of addiction.
How To Enter
Review Eligibility: Before entering the contest, review the Terms/Conditions requirements and the rules and regulations below to make sure you qualify.
Complete Application: Complete the contest application form below providing all required information.
Submit: Once your essay is written, save as a Word Doc or PDF and submit with your scholarship contest application.
Essay Topic And Guidelines
Essay must be submitted with the application, which should include the author's name, address, phone number, email address, college (including the date of graduation), and student ID number.
All entries must be typed, double-spaced, and saved as a Word Doc or PDF.
Do not add pictures or graphics
Essays that do not meet the word count requirement will be eliminated. (The essay title or added references / footnotes do not contribute to the total word count.)
A contestant's teacher, counselor, or parent may check the essay for punctuation, grammar, and/or spelling, but the essay MUST BE the original work of the student making the submission.
Contestants will be judged based solely on their essay.
USING YOUR OWN WORDS, PLEASE ANSWER THE FOLLOWING QUESTIONS IN 500-700 WORDS:
How have substance abuse and addiction negatively impacted your community or your campus?
In your personal opinion, are mental health and addiction connected? Why or why not?
Rules And Regulations
Essay must be the original work of the contestant. Plagiarism will automatically disqualify your entry.
Contest awards and decisions are final unless an entrant is disqualified.
Essay submissions that do not meet the requirements (listed above) or sent after the application deadline will not be considered.
Essay award winners grant Addictions.com the right to use their essay content in connection with this contest, marketing efforts, and publication of the essay, as well as the right to use the winners' names and/or identifying information to promote the contest.
Addictions.com will read and judge each eligible essay submitted on time; essays submitted after the deadline will not be accepted or read.
Contest prizes (scholarship award monies) can be revoked after awards are given if entrants are discovered to be ineligible or found to have broken contest rules.
Addictions.com reserves the right to change the submission deadline to an earlier deadline if application submissions greatly exceed the number projected. Prospective applicants should enter as early as possible.
Should Addictions.com have to change any contest rules, we will notify participants via email. If participants are dissatisfied with changes, they may retract their submission.
All federal, state, and local charges or taxes on prizes must be paid by award winners.
Essay submissions for this contest become property of Addictions.com to be used and reproduced.
ADDICTIONS.COM ESSAY SCHOLARSHIP APPLICATION FORM
Please complete the application form, attach your entry essay in Word doc or PDF format, and submit.
"*" indicates required fields
Spring 2023 College Scholarship Winners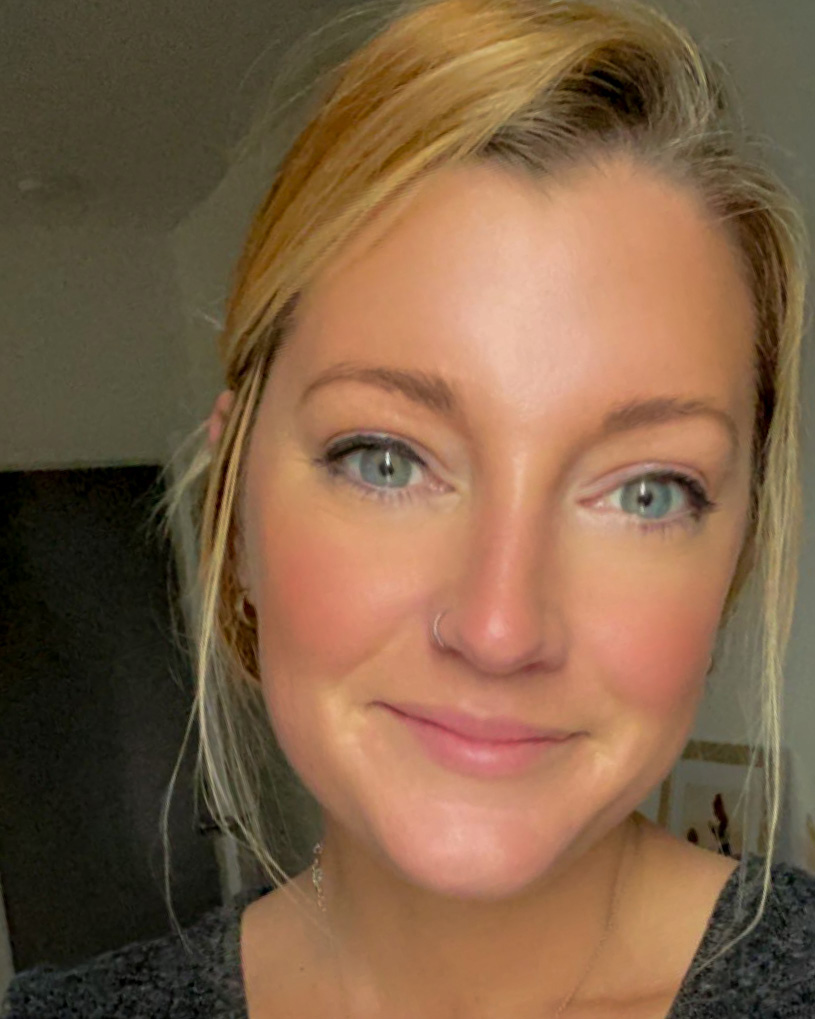 1st Prize - $2,500
Tommi Michael
(Click to view essay)
Children Are Our Future.. Addicts
I'm looking at all the faces of these third graders, and I'm counting. How many of these children will become addicts? As a teacher, I am aware that these children lead lives outside of the safety of my classroom. Many of them go home to parents who struggle with substance abuse or addiction. I know the children who do have addicted parents are eight times more likely to develop an addiction.
Society struggles with the idea that substance abuse and addiction are all around them today. It does not discriminate; it's everywhere. Unfortunately, it is also in the classrooms. Children are coming to school to escape their homes. Siblings are taking on the role of one or both parents at very young ages. Students are bragging about trying different substances because they think it is socially acceptable and even "cool". But many fail to notice another effect that substance abuse and addiction have on our future: the way it impacts our children.
I am looking at a child who has his head down on his desk, it's like that most mornings. I set a water and granola bar on his desk, as I do every morning, to ensure he's getting some food. I don't pester him to do his work, I don't ask what is wrong, and I don't dare call home to speak with mom or dad. I know he may have had to use Narcan on his parents last night. I also know that he may have had to give his parents the little bit of change he had to pay for his lunch today just so they could get a fix. I take note that he doesn't have his coat on because I saw his younger sibling bundled up in it this morning as they walked into the building. At such a young age, he is sacrificing so much.
I am very fortunate to have had a sibling that, even after 14 years of addiction, was able to choose sobriety. At one time, I was awake at all hours of the night looking up treatment programs that I could send him to. I called so many numbers trying to find a program that could help him.
In the end, I found myself staying hush hush about it because I didn't want others to know that my brother had fallen victim to addiction. But why? Why couldn't I find a treatment program – why were all the numbers just dead ends? Why didn't I reach out to people in my community to help point me in the right direction? Simply put; addiction is frowned upon, misunderstood, and swept under the rug.
We talk about teen pregnancy, suicide, rape, all of these incredibly hard scenarios…but not substance abuse or addiction. D.A.R.E has become a cool screen print t-shirt that kids wear, not a program that is taken seriously. The real, raw stories are what impact children and teens. They need to hear the stories about parents who watched as their children were overtaken by substance abuse and addiction and the adults who were once innocent kids watching their own parents struggle with substance abuse. Then they need to hear from the people who struggled with addiction and chose sobriety.
Back in my classroom, I see the weight of the world on this young boy's shoulders, and I wish I could make things better. I would love to send him to a specified social worker who helps children that are exposed to substance abuse and addiction. I can imagine him entering a room stocked with necessities that are pre-bagged for him to grab. He would tell the social worker his sizes for a new coat, and one for his sibling. This social worker would ask if he wants to take couple doses of Narcan home with him, just in case. And a list of numbers and addresses would be readily available for children to take home to their parents, in hopes that they might choose to use those valuable resources to seek help. The social worker would take time to talk (and listen) to this young boy, then walk him through a few exercises that can reduce his already elevated risk of becoming addicted to drugs or alcohol.
When this student is leaving at the end of the day, I remind him that he can contact me at any time for anything. He nods, and I tell him I will see him tomorrow. As he closes my classroom door behind him, I pray that I do see him tomorrow.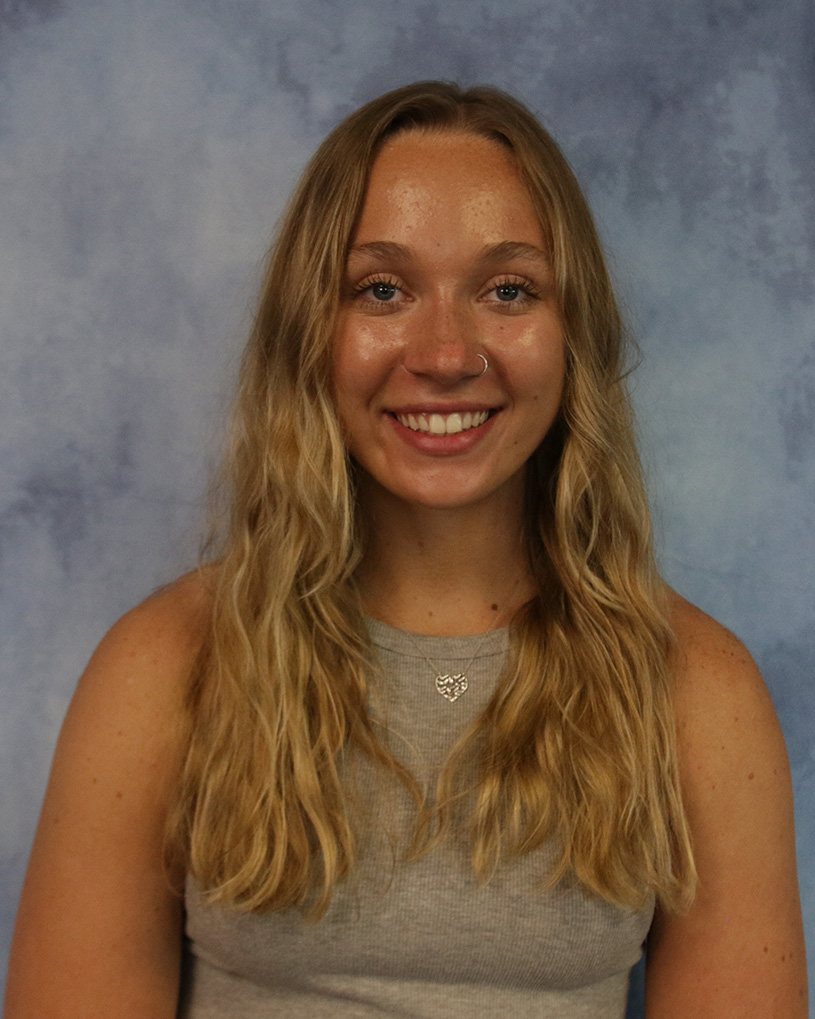 2nd Prize - $1,500
Gracie Kayko
(Click to view essay)
Substance abuse and addiction is nothing new to me. While growing up in a small suburb of Des Moines, Iowa, I was raised by two addicts. One of them was in recovery, the other one still active in their substance abuse. I've seen what addiction can do to an individual, families, even communities. Substance abuse is something that is glamorized now due to the attention it gets from social media, films, music videos, and more. The recent HBO show, Euphoria, became a trend on tiktok. Young adults glamorized the colors, party scene, and euphoria that the show portrayed addiction as. While the show was trying to shed light on what addiction can do to families, the kids watching the show associated the drug abuse with music, a feeling of forgetting and being numb, beautifying eye makeup and colorful lighting. That isn't what addiction is. It isn't colorful, it isn't revolutionary music playing in the background, and it isn't wearing pink eyeshadow. Addiction is painful, lonely, and dark.
Addiction has taken over vase populations in our society. It's putting children on the streets, taking lives away from their loved ones, and increasing crime in neighborhoods no one thought there would be any. But addiction has a negative connotation surrounding it. When a person says they are a recovering addict, many think that means they are a bad person. Recovering addict = criminal, murderer, low life, junky. Addiction is a disease, an incurable one. Just because someone is no longer an active user does not mean they are no longer an addict.
In AA, alcoholics anonymous, everyone introduces themselves as an alcoholic. Whether they have been sober thirty days or thirty years, they are still an alcoholic.
What we can do to reduce the negative effects of addiction is to stop treating it like self destruction and start treating it as the disease it is. A lot of addicts are afraid to speak up about their struggles in the fear of being judged, locked away, and disowned. Would you disown your child if they had cancer? Another way to help those struggling with addiction is to make mental health and illness resources more available and affordable. In many cases, there is a direct correlation between mental illness and addiction. There needs to be more education in public schools, outreach programs, and advocacy for those in need. When it comes to teens and young adults, many don't want to ask their parents for help in fear of disappointment and getting in trouble, or many don't know how their parents would react. Having your teen come to you saying they think they have a problem isn't easy. I saw how hard it was for my own parents, but if they are educated on what steps to take next and how to respond, it could mean the difference. Luckily, when my younger brother came to my dad about his own addiction, my dad knew exactly what to do since he is a recovering addict himself, but not all parents have the experience my own father does. Schools should have some kind of program for parents, required, to teach them how to deal when your teen comes to you asking for help. This program could touch on a multitude of things; addiction, mental health, LGBTQ+, etc.
There are stigmas surrounding addiction, the younger generations glamorize it, and older generations ignore and despise it. But if programs and educational systems can teach those that addiction is a disease, it isn't something to be ashamed of, and show people the correct steps to recovery, substance abuse can become preventable, and lives can be saved.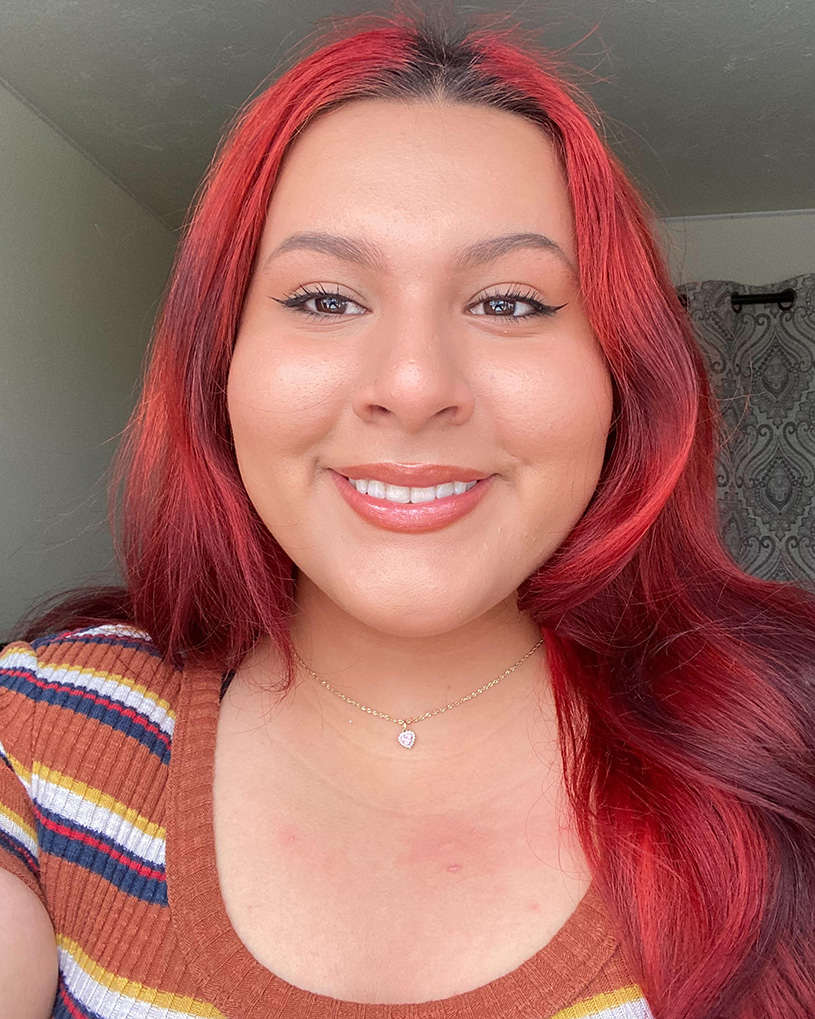 3rd Prize - $1,000
Ariana Mariscal
(Click to view essay)
In order to understand the effects of drugs on society we first must look at the effects of drugs in people. The first thing that needs to be addressed is that drug use is an addiction, it is not simply a weakness but rather a disease that requires treatment like any other disease. One of the awful things about drug addiction is that not only does it affect the addicted it also affects the community around you.
Drugs have a very powerful effect on the brain, the root of this addiction is because of how addiction affects how the brains ability to to send an receive signals by its vast system of neurons and neurotransmitters. Different drugs will have different effects pf the brain, drugs such as marijuana and heroin both of which have an opiate effect will act like a neurotransmitter which neurons will send electrical signals to conduct messages but because these are drugs and not real neurotransmitters these signals are abnormal and disrupt the brain's chemistry.
Drugs are so additive and damaging because they can affect all parts of the brain which means not only do drugs affect the brain's functions but also the bodies normal everyday function. Cannabis can cause increased heart rate and blood pressure, cocaine can lead to seizures and brain hemorrhages, and ecstasy can causes anxiety, paranoia, and dehydration, and there are many other effects. Because drugs can affect everything from heart and breathing rates it makes it very hard for people to quit. The problem with this is that the more often the drug is used the greater the tolerance they will build. This never ending toxic cycle might cause people to start taking larger doses and this process can quickly snowball into overdoses.
Now that we understand how drugs affect us we can now discuss how drug abuse affects our families and societies. Drug addiction completely overtakes the lives and minds of those affected and leaves almost no room for the family, friends, and loved ones present in their lives. Since drugs can affect anyone at any age and of any sex this means that drugs can affect fathers, mothers, leaders, coworkers, friends, schoolmates, etc. Keeping in mind that drugs could affect key figures in many institutions such as families, schools, and our workplaces can help us understand why when the afflicted disappear for long periods of time, lie to cover up their drug use, use their current relationships to access drugs, and even perhaps use their partners to enable their addiction; this may indeed hurt many relationships. It is quite common that relationships severed by drug addiction will require treatment and therapy to be repaired.
As awful the effects are in personal relations the affects of drug abuse is also detrimental to society. In the United States alone it cost $740 billion in health care, prevention, and drug related crimes. Communities affected by a larger number of drug related crimes will have to spend more more on funding more police to combat this. Similarly in communities that have obtained a negative reputation for drug related crimes, they may experience a loss of property values which will cause people to move away or experience low quality living. Drug abuse has also been known to have a generational affect, children who have been abused or neglected because of drugs have a higher chance of drug use in the future.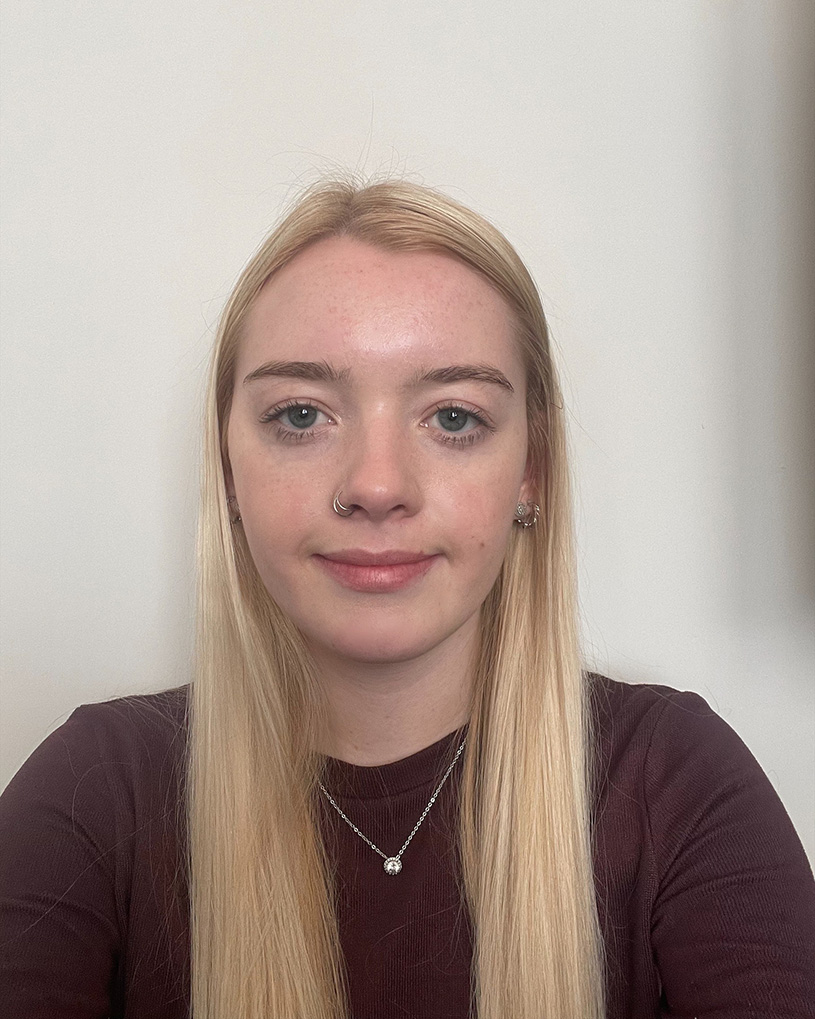 4th Prize - $500
Emily Walton
(Click to view essay)
Intro
Today's society, especially the younger generations, have normalized many forms of substance abuse more and more over the years. Whether it be encouraged by mental health, peer pressure, or celebrity influence, there are many reasons substance abuse is an increasing problem in our society today.
Mental Health
My experience with substance abuse started in high school. Its easy to see the affects technology has had on the younger generations. Growing up always having a screen in front of your face and being overstimulated makes it harder to develop social skills. This causes kids to have more anxiety when it comes to attending any social event, even school. Another issue younger generations face is cyber bullying and social media driven insecurities. These struggles contribute to why many of my classmates had mental health issues they dealt with by using drugs.
Peer Pressure
As mentioned above, substance abuse was a regular occurrence throughout my public-school career. If you didn't smoke, drink or pop pills you were looked at as a "goody goody". Kids my age are so depressed at times they just want to be numb, and that's where substance abuse comes in. There were countless drug dealers that went to my school who sold anything from marijuana to Xanax. Those were the most common drugs of choice for my classmates. It got so bad that they brought in a K9 unit to walk around my school and at least one of those dealers walked out in handcuffs.
Celebrity Influence
The encouragement of substance abuse is all around us. The most popular type of music was rap and hip hop at my old high school. When listening to many of these songs you hear a lot about doing drugs. I realized how big of a problem it was when my favorite artist suddenly overdosed. He used the name "Juice WRLD" and he had just turned 21. This really hit me when I realized he was the same age as my older brother. This was somebody's brother, son, boyfriend, and friend, and it was in front of our face the entire time. Many of his songs mentioned his struggle with substance abuse multiple times. He even went as far as releasing an album titled "The WRLD on drugs". Abusing these drugs has been normalized by many celebrities, so why isn't talking about recovery normalized and accepted the same way?
Personal Experience
My personal experience with addiction comes from a relative of mine. My great aunt's daughter was an addict before I was born and throughout most of my childhood. She lived in a different state, and I didn't see her often enough to know that anything was happening with her until I was older. I heard about her decision to get clean around two years ago and it astounded me how much backlash she got from my great aunt and uncle for it. They're the type of people who would NEVER talk about a subject so taboo. They shamed her and wouldn't even go to her ceremony to get her 1-year chip for sobriety. My mom decided to fly out to support her at the ceremony. The next summer, we drove down to visit her for a week and that was the first time I ever really got to know her. She is truly one of the most amazing and caring people I've ever met. It made me so sad to see her family treat her badly because of past mistakes.
What We Can Do
I feel like the most we can do in society to help with the problem of addiction is to talk about it. I feel like more people would decide to get clean if they knew it wasn't such a taboo subject. We can normalize the recovery process the same way doing drugs is normalized in our society. Another thing we can do is make recovery resources more accessible and less shameful to addicts of all ages. Many rehab or mental health resources are expensive to people who don't have health insurance. We need to do better to prevent this problem from worsening for the future generations!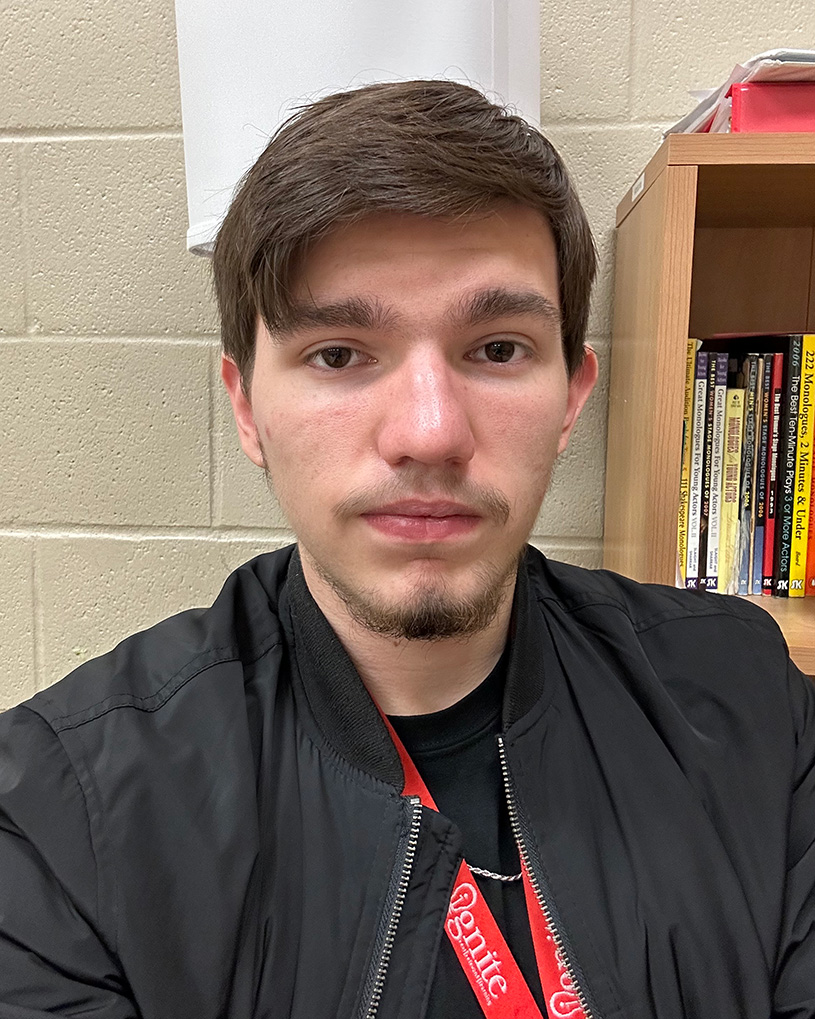 5th Prize - $250
Sean White
(Click to view essay)
Substance abuse and addiction have been affecting our society for a long time, and they continue to cause harm to individuals and communities alike. Substance abuse refers to the excessive use of drugs or alcohol, while addiction is the inability to stop using despite the harmful consequences. These issues can have severe impacts on a person's health, relationships, and livelihood, and they also take a toll on society as a whole.
One of the most significant effects of substance abuse and addiction is the physical harm it causes. People who struggle with addiction often suffer from serious health problems, such as heart disease, liver damage, and even death from overdose. This can put a significant burden on our healthcare system and lead to high medical expenses for individuals and society as a whole.
In addition to the physical harm, addiction also has significant social and economic impacts. People who struggle with addiction may lose their jobs, become homeless, and break apart relationships with friends and family. This can result in a vicious cycle of poverty, unemployment, and increased substance abuse, making it harder for them to overcome their addiction. The opioid crisis in the United States has been especially devastating, with thousands of people dying every year from opioid overdoses.
To reduce the negative effects of addiction and help people access treatment resources, we need to change the way we view addiction. Addiction is a chronic illness, not a choice, and it should be treated as such. Here are some steps we can take to make a difference:
Increase access to treatment – People who struggle with addiction need access to effective treatment options, such as counseling, support groups, and medication-assisted treatment. By providing a range of resources, individuals can choose what works best for them and start on the path to recovery.
Invest in prevention – Preventing addiction before it starts is crucial. By investing in programs that educate people about the dangers of substance abuse and provide support to those at risk, we can help prevent addiction and reduce its impact on society.
Reduce the stigma – Unfortunately, people who struggle with addiction are often judged and seen as weak. This stigma can prevent people from seeking help, and it only serves to increase the harm caused by addiction. By reducing the stigma and treating addiction as the chronic illness that it is, people will feel more comfortable seeking help and won't feel ashamed.
Address root causes – Substance abuse and addiction often have root causes, such as poverty, unemployment, and lack of access to healthcare. Addressing these root causes can help prevent addiction and support those struggling with it. This can be done through programs that improve access to education, job training, and mental health services.
In conclusion, substance abuse and addiction are significant problems that affect individuals and society as a whole. But by taking a public health approach, we can make a real difference. By increasing access to treatment, investing in prevention, reducing the stigma, and addressing the root causes of addiction, we can help individuals overcome their struggles and create a brighter future for everyone.