Alcohol and Drug Use Statistics in Waukesha, WI
Rehab centers, hospitals, and other health clinics across Wisconsin keep track of admissions each year. With this data, we can see that:1,3,4,5
5,688-6,063
Heroin rehab admissions remain high, with 6,063 in 2019 and 5,688 in 2018.
37.2
The rate of opioid-related hospital visits in Waukesha in 2021 was 37.2 per 100,000 residents.
1,590
The southeastern region of Wisconsin, where Waukesha lies, has the highest rate of stimulated overdoses and deaths in the state, with a total of 1,590 deaths between 2014 and 2021.
Is it Easy to Travel to and Within Waukesha, WI?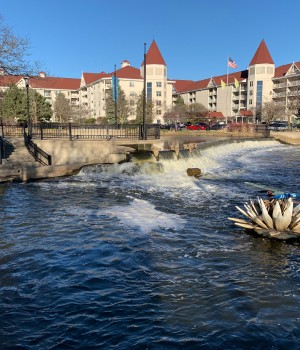 Getting to Waukesha and traveling around the city is easy. Plus, there's a wealth of amenities in the city:
Waukesha is located relatively near the Milwaukee Mitchell International Airport, only 25 miles away. You may also be able to fly into the Waukesha County Airport. There are trains into the city as well, including Amtrak.
If you don't drive, you can take the Waukesha Metro Transit bus and travel 13 routes within the area. The Waukesha routes run daily, and there is a night bus that runs until 10:40 p.m. to the Downtown Transit Center.
18 primary schools serve the city, as well as two public libraries and the Waukesha County Historical Society & Museum.
The city has ten parks, including Frame Park and River Walk, both along the Fox River. There's also Veterans Park and nearby Memorial Park if you enjoy war memorials.
Shop for groceries and daily needs at one of the seven supermarkets in the city, or enjoy a meal at one of the dozen restaurants and diners.
The Waukesha County Expo Center hosts different festivals and markets year-round, such as shopping events, MMA fighting, dog training, and gun shows.
Resources