Madison Alcohol and Drug Use Statistics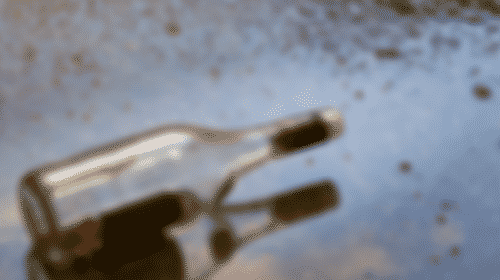 In 2019, about 24% of people in Wisconsin admitted to binge drinking in the last month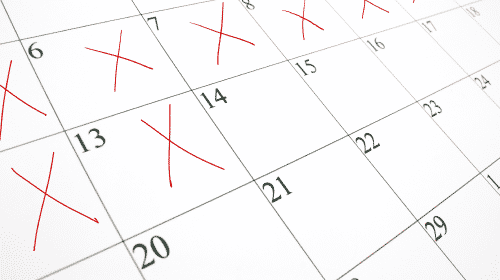 About nine out of every 10 residents admitted to illicit drug use in the previous month.3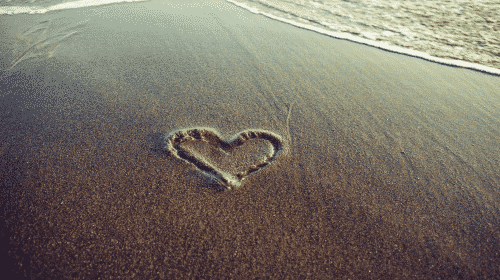 In 2020, Dane County reported 225 alcohol-related deaths and 138 drug overdose deaths. 4,5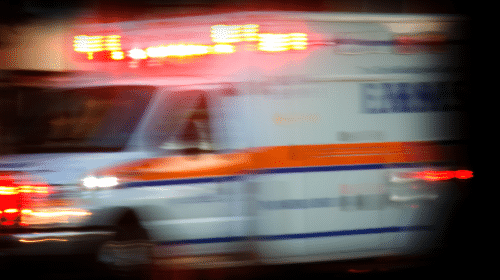 Nearly nine out of 10 people who died from drug overdoses had opioids in their system.5
For 2020, Dane County reported 225 alcohol-related deaths and 138 drug overdose deaths. 4,5 Drug overdose deaths increased by 39% over the number of deaths in 2016.5 Nearly nine out of 10 people who died from drug overdoses had opioids in their system. Fentanyl, a potent synthetic opioid, was a frequent culprit.5
Nearly 78% of people who died from drug overdoses were white and 16% were Black. Even though fewer Black people died overall, they were three times more likely to die from drug overdoses than white people based on Dane County's demographics.5
Cost of Drug Rehab in Madison
The cost of rehab in Madison depends upon several factors. Inpatient treatment tends to be more expensive than outpatient treatment because you receive more intensive treatment plus room and board. The length of treatment also affects the cost.6
In addition, the cost of rehab climbs with its amenities, such as recreational facilities (pool, tennis courts, etc.), the exclusiveness of the facility, and the breadth of treatments offered (equine therapy, meditation and yoga, art therapy, nutritionists, etc.).
There are rehabs that take private insurance, Medicaid, and Medicare. If you have private insurance, please call the number on the back of your card to verify how much it covers.
Madison also has government- and state-funded rehabs that are less expensive. Please call one of our specialists for help finding a rehab that meets your needs and financial situation.
Where Can I Find Low-Cost and Free Rehabs in Madison?
Some Madison rehabs receive state or federal dollars to run their programs. With government funding, the rehab may provide free or low-cost treatment to you if you can't afford to pay.
The Wisconsin Department of Health will help you find a free or low-cost rehab if you:7
Have been denied health insurance
Have reached your plan's dollar limits
Have a large copay or deductible you can't afford
Pregnant women with a SUD are given priority for admissions.
Does Insurance Cover Alcohol and Drug Rehab in Madison?
Due to Obamacare, also known as the Affordable Care Act (ACA), private insurance usually covers alcohol and drug rehab.8
For group health insurance plans, the Mental Health Parity and Addiction Equity Act says copays, deductibles, and dollar caps for coverage need to be the same for mental and physical health conditions.9
Medicaid
Medicaid, a federal- and state-funded health insurance, covers approximately 1 million people in Wisconsin.10 To be eligible for Medicaid in Wisconsin, you must be a legal resident of Wisconsin and the U.S., need financial assistance with health insurance, and fall below income levels that depend upon your family's size.11
For a single person, you can't make more than $18,075 a year before taxes, and for a family of four, your household can't earn more than $36,908 before taxes.11 Medicaid covers residential treatment but not room and board. You'll need to pay that portion out of your own pocket.7
In addition, you must meet one of these criteria:11
Be pregnant
Be responsible for someone 18 years old or younger
Be blind or disabled
Be live in a household with a disabled person
Be 65 or older
Medicare
Medicare is a government health insurance available for people 65 years and older and for younger disabled people. Coverage for inpatient rehab falls under Medicare Part A, outpatient under Medicare Part B, and medications under Medicare Part D.12
Medicare pays 80% of the allowed amount for SUD treatment. You'll pay:13
A Part A deductible of $1,556 for 1 to 60 days of inpatient care with no additional coinsurance paid
$389 a day in coinsurance for days 61 to 90 of inpatient care
A Part B deductible of $233 for outpatient care14
Private Insurance
If your employer doesn't offer health insurance as part of your benefits package, 14 carriers offer health insurance on Wisconsin's marketplace exchange that you can purchase directly.16 You may also be eligible for health insurance through a group or association you belong to.
Popular Alcohol and Drug Rehab Centers in Madison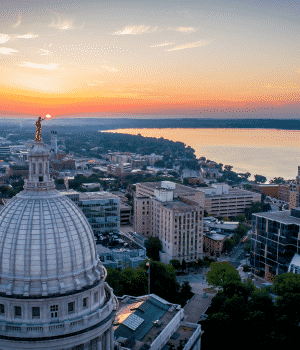 We've chosen several rehabs that provide different services and accept a wide range of payments.
Arc Community Services
Arc Community Services treats people with SUDs and dual diagnoses. It provides care in an outpatient setting and offers aftercare. It accepts private insurance and Medicaid and will help you with financing. It offers free care to qualified individuals.
Journey Mental Health Center Yahara House
Journey Mental Health Center Yahara House provides treatment in an outpatient setting. It is LGBTQ+-friendly and treats adults of all ages. It accepts private insurance, Medicare, Medicaid, and military insurance. It has a sliding scale and payment plans.
William S. Middleton Memorial Veterans Hospital Madison West VA Clinic
The Middleton VA Clinic treats alcohol and opioid use disorders as well as dual diagnoses. It's LGBTQ+-friendly and offers treatment to men and women who have Veterans Administration benefits. Along with military insurance, it accepts Medicare, Medicaid, private insurance, and self-pay. Financial aid is available.
Tellurian Chandras House of Hope
Tellurian Chandras House of Hope provides alcohol, drug, and dual diagnosis treatment in a private setting steps away from a nature reserve. It accepts private insurance and self-pay.
Inpatient vs. Outpatient Drug Rehab in Madison
With inpatient rehab, you receive treatment in a hospital (not very common these days) or in a residential facility. You live in the facility where you receive intensive treatment for SUD.17
Outpatient rehab ranges from a couple of hours of treatment per week to eight hours of treatment a day. While the time commitment is vastly different, the common thread is you do not spend your nights at the rehab facility.18
Advantages of Inpatient Addiction Treatment
Inpatient alcohol and drug rehab advantages include:19
Availability of medical detox if needed
Intensive therapy
A safe and stable environment
Access to health care for medical conditions
Inpatient treatment allows you to focus on recovery without getting bogged down in day-to-day activities that vie for your attention.
Disadvantages of Inpatient Care
Inpatient care is more costly than outpatient treatment.6 You'll be separated from family, friends, children, loved ones, and pets except when they visit. It's unlikely you'll be able to continue to work during treatment.
Advantages of Outpatient Addiction Treatment
Outpatient rehab has several advantages:18,6
A wide variety of treatment settings
The flexibility that may allow you to continue working or going to school
Typically, lower cost than inpatient rehab
Contact with supportive family, friends, loved ones, and pets
Disadvantages of Outpatient Rehab
With outpatient rehabs, you will need to have a place to live, a way to fix meals, and transportation. You may not have a way to distance yourself from the people you have used drugs and alcohol with or the places you've used these substances. You also don't have around-the-clock supervision by treatment specialists.
Types of Drug and Alcohol Rehabs in Madison
Finding a treatment setting that aligns with your views can be beneficial.20 Madison has 36 alcohol and drug rehabs to choose from.
Holistic Rehab
Holistic rehabs incorporate traditional (behavioral therapy, counseling) and alternative therapies in your treatment plan. Complementary and alternative therapies are meant to enhance rather than replace traditional treatments. Therapies offered in a holistic rehab may include:21
Music therapy
Meditation and biofeedback
Yoga and tai chi
Massage
Christian and Faith-Based Rehab
If your faith and/or religion provide comfort and direction to your life, you may benefit from the traditional therapy and spiritual support you'll receive at a faith-based rehab. In group therapy, you'll be surrounded and supported by people with a similar foundation in faith.
Luxury Rehab
Luxury rehabs provide upscale amenities in a discrete and private setting. Amenities often include chef-prepared meals, recreational facilities (pool, tennis court, gym with personal trainers), equine therapy, and a nicely appointed facility in a beautiful location.settings such as lakeside, on the beach, or in the mountains.
Executive Rehab for Working Professionals
Executive rehabs are geared toward working professionals. Your treatment team understands you may need to work during rehab. You'll have access to a computer and your phone. You may have private office space and access to a conference room for meetings. Therapy may be scheduled around your work responsibilities.
Dual Diagnosis Rehab
Dual diagnosis rehab addresses both SUDs and mental health diagnoses. An estimated 45% of people with alcohol or drug addiction also have a mental health diagnosis. In 2020, this amounted to 17 million adults in the U.S.22
Both SUD and mental health disorders tend to be long-term conditions. Since the late 1970s, healthcare providers have recognized the importance of treating both. A dual diagnosis rehab that treats both concurrently is beneficial.23
Medication-Assisted Treatment
Medication-assisted treatment combines behavioral therapy, counseling, and medications to help reduce or stop the use of alcohol and/or opioids. The Food and Drug Administration (FDA) has approved several medications proven to be effective for treating opioid and alcohol addictions.
For opioids, FDA-approved medications are:24
Methadone
Suboxone
Naltrexone—oral and long-lasting injected formulations
For alcohol addiction, the FDA has approved:25
Naltrexone
Disulfiram
Acamprosate
Benefits of medication-assisted treatment include:26,27
Normalizing your brain's chemistry and improved mood, better sleep, and less anxiety
Reducing cravings for and use of alcohol or opioids
Helping people stay in treatment
How to Get Methadone at a Methadone Clinic
Methadone is a prescribed medication used to specifically treat opioid misuse. Methadone is a long-acting opioid that works by blunting or preventing the euphoric or good feeling you get after using shorter-acting or more potent opioids. Since it's an opioid, it is sometimes used to treat chronic pain.28
Methadone is a government-regulated medication. Only healthcare providers in registered opioid treatment programs are allowed to prescribe it. You may need to take methadone under supervision at a methadone clinic initially. As you progress with treatment, you may graduate to taking methadone at home with fewer in-person clinic visits.28
Methadone treatment should last a minimum of 12 months.
Finding Suboxone Doctors
Suboxone is a combination of two medications: buprenorphine and naloxone. Suboxone is called a partial opioid agonist. It prevents the opioids you take from giving you a pleasant feeling.29
Suboxone has a very mild opioid effect and is less addictive than methadone. It comes in two forms: a sublingual (under the tongue) pill and sublingual film. 29, 30
Your healthcare provider must be certified to prescribe buprenorphine outside of an opioid treatment program.31 The Substance Abuse and Mental Health Administration provides a list of practitioners certified in Madison.32
Naltrexone for Alcohol or Opioid Addiction: Naltrexone comes in oral (ReVia) and long-acting injection (Vivitrol) forms. Naltrexone blocks the pleasurable effects of opioids and alcohol. It also reduces cravings for both.33
Any healthcare provider can prescribe naltrexone.24 Naltrexone pills are taken once a day. Naltrexone injections are given by a healthcare provider every four weeks.33

Methadone: As a long-acting, full opioid agonist, this medication reduces opioid cravings and withdrawal while blunting or blocking the effects of opioids. Taken daily, it is available in liquid, powder, and wafer forms.
Antabuse (Disulfiram) for Alcohol Addiction: Disulfiram (Antabuse) causes such unpleasant side effects when you drink that you lose the urge to ingest alcohol. Side effects vary from person to person but may include:26
Nausea/vomiting
Sweating
Flushed (red and warm) skin on your chest, neck, and face
Rapid heart rate
Chest pain and, very rarely, heart attack
Disulfiram is a prescription medication. Tell your healthcare provider about any symptoms of heart disease. You may need heart tests to see if you can safely take disulfiram.26
Acamprosate for Alcohol Use Disorder: FDA-approved acamprosate (Campral) is used to reduce symptoms of anxiety, insomnia, restlessness, and unsettled feelings associated with prolonged alcohol withdrawal. It works by restoring the brain's normal chemical balance. You usually take acamprosate pills three times a day and need to refrain from alcohol entirely.26 Acamprosate is available by prescription only from your healthcare provider.26
Should I Travel to Madison for Alcohol and Drug Treatment?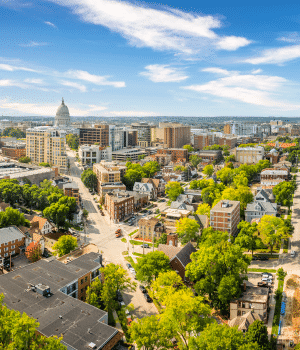 If you're looking for a fresh start, away from people or places that may make it hard for you to stay in treatment, Madison offers plenty of rehabs for you to choose from. You may also consider traveling to Madison because:1
Its healthcare facilities rank highly
It is surrounded by natural beauty
It has plenty of outdoor recreational opportunities
Its free activities range from summer concerts to admission to the botanical gardens
Neighborhoods in Madison to Consider for Treatment
Downtown
Perfect for people who enjoy city life, the downtown area has museums, restaurants, music venues, and shops. The capitol building has an observation deck for you to enjoy a bird's eye view of Madison.
Eastside
A big draw to this neighborhood is Tenney Park. Its winding paths, lake views, and picturesque bridges offer a chance to spend time in nature while still being in the city.
Schenk-Atwood
This lively, hip neighborhood has plenty of ethnic restaurants, cute boutiques, and cultural attractions.
Drug and Alcohol Laws in Madison
Wisconsin Good Samaritan Law: This law protects people who render emergency care from prosecution. It includes helping someone who has overdosed on drugs. Under this law, if you call for emergency medical help after using drugs, you can't be tried in court for possessing drugs or drug paraphernalia.34

Fair Employment: Under the Wisconsin Fair Employment Practice Act (General Statute 111.31), an employer can't discriminate against a person with a disability. Disabilities include SUDs.35
Dane County Courts: Adult drug court, operating while intoxicated (both alcohol and drug intoxication) courts, and veterans treatment court provide alternatives to punishment for people charged with non-violent drug or alcohol-related felonies. After treatment, sentences may be reduced or eliminated.36
Resources