Alcohol and Drug Use Statistics in Kenosha, WI
The following statistics demonstrate current trends in substance use and treatment in Kenosha County:2,3

43
There were 43 opioid deaths in 2020.
85
There were 85 emergency room visits for opioids in 2021.
53
Of the 53 toxicity deaths reported in 2021, 44 involved opioids.
53
Of the 53 toxicity deaths reported in 2021, 15 involved cocaine.
Kenosha County authorities are putting programs in place to help people struggling with substance abuse disorders. They are making efforts to increase funding for treatment and prevention. They are also trying to increase public awareness about addiction. Drug treatment facilities, recovery groups, counseling services, and peer support resources are available.
The Kenosha County Sheriff's Department and Kenosha County Behavioral Health Services partnered to secure $150,000 in grant funds to expand medication-assisted treatment in the Kenosha County jail and to fund the Kenosha Overdose Response Initiative. This initiative offers follow-up services to those who survive overdoses.4
The county also offers a 24/7 crisis line available to those struggling with substance abuse.4
Traveling to and Within Kenosha, WI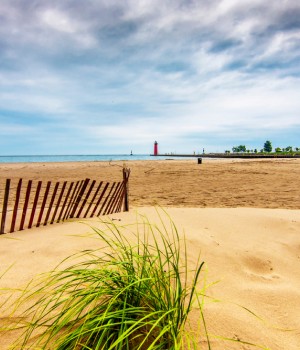 Two lighthouses create distinguishing landmarks for the alluring shoreline of Kenosha, WI. This city is perfectly situated along the shores of Lake Michigan, creating an inviting harbor town with scenic views. Beyond fishing, sailing, and other fun on the lake, Kenosha offers a host of museums, restaurants, boutique shops, and public art.
Scenic trails invite hikers, bikers, and cross-country skiers to explore the city's nature areas, and charming streetcars help visitors and locals explore the dynamic downtown. With year-round attractions, Kenosha has become a desirable lakefront destination for weekend getaways from Chicago and Milwaukee. There's truly something for everyone in this gem of southern Wisconsin.
If you will be traveling to Kenosha, WI for treatment or to visit someone who is receiving substance abuse treatment, there are a few things you should know about the area. Use the following tips to help guide your travel plans.
The nearest airport to Kenosha is Milwaukee Airport, 25.6 miles away.
Other nearby airports include Chicago O'Hare, Madison, and Grand Rapids.
Wisconsin Coach Lines offers daily shuttles between Kenosha and Milwaukee.
Airport Express shuttles are available to and from Milwaukee and Chicago airports.
The Metra Commuter Rail system provides services to Chicago on its Union Pacific North Line.
Overnight accommodation options include hotels, camping, historic boutiques, and lakeside rooms.
Kenosha Area Transit is the city's public transportation agency, offering seven bus routes and one streetcar route throughout Kenosha.
Locals typically consider the southwest part of the city to be the safest.
The rate of crime in Kenosha is 34.01 per 1,000 residents per year.
Must-see attractions in Kenosha include the Mars Cheese Castle, the Kenosha Public Museum, the Dinosaur Discovery Museum, and the Southport Light Station Museum.
Inviting outdoor activities include Simmons Island Beach, Kenosha Sculpture Walk, Pike Bike Trail, and fishing charters.
Popular day trips from Kenosha include Chicago, Grand Rapids, Milwaukee, and the Wisconsin Dells.
Resources