Alcohol and Drug Use Statistics in Yakima, WA
The following numbers demonstrate how substance abuse is affecting the population of Yakima County, WA:1,2,3

3%
3% of traffic fatalities in 2019 were alcohol-related.
98
In 2021, 98 Yakima County residents died of a drug overdose.
34%
Yakima County experienced a 34% increase in drug overdose fatalities from 2020 to 2021.
34
As of June 2022, Yakima County had experienced 34 suspected or confirmed overdose deaths.
Does Insurance Cover Drug and Alcohol Rehab in Yakima, WA?
Most major private insurance plans, as well as government-funded plans, provide coverage for some, if not all, rehab-related services.
Medicaid for Drug and Alcohol Rehab in Yakima, WA
Medicaid is a government-funded health plan for low-income and disabled people of all ages. You may qualify if you are:
A resident of the state, U.S. national, U.S. citizen, permanent resident, or legal alien
Low-income and without other options for health insurance
Pregnant, blind, disabled, or in a household with someone with a disability
Caring for a child under 18
65 or older
Medicare for Drug and Alcohol Rehab in Yakima, WA
Medicare is a nationwide, government-funded insurance plan for people 65 and older and for individuals with certain health conditions. In 2020, Medicare was required to cover most costs of hospitalization and a wide range of outpatient and medical services related to drug and alcohol rehab.
Medicare participants pay a monthly premium, based on income.
Medicare pays 80% of covered services, and the rest must be covered out-of-pocket or by supplemental insurance.
Private insurance carriers typically offer Medigap plans that cover costs not paid by Medicare.
Private Insurance for Drug and Alcohol Rehab in Yakima, WA
While private insurance typically covers drug and alcohol rehab in Yakima, WA, here are a few things to keep in mind:
Some employer-funded insurance plans are not offered through the ACA marketplace, and those providers may limit their coverage for rehab.
Individual plans may also have limitations on rehab coverage, particularly for services provided by out-of-network providers.
Because private rehabs set their own policies on the payment method they accept, always check with your insurance plan or individual treatment centers to confirm whether costs are covered.
All group and individual insurance plans offered in the annual Affordable Care Act marketplace must treat addiction treatment as an essential benefits.
The Mental Health Parity and Addiction Equity Act (MHPAEA) mandates that health insurers provide equivalent benefits for both medical and addiction-related treatments, including hospitalizations, inpatient and outpatient rehab, and medications.
Travel to and Within Yakima, WA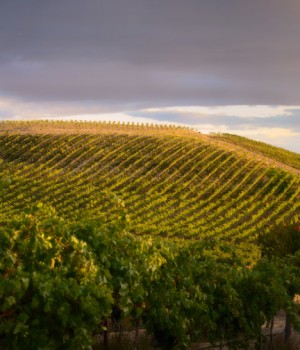 Located in the heart of Central Washington, the city was built along the Northern Pacific Railway line and has grown into a bustling metropolis. The inviting landscape along the Yakima River makes it a popular destination for outdoor lovers who come here to fish, ski, boat, hike, raft, and ride horses.
Are you traveling for drug and alcohol rehab in Yakima, WA? If so, use the following tips to guide your travel plans.
If you'll be flying to Yakima, the nearest airport is Yakima Airport, which offers flights on Alaska Airlines.
Yakima Transit offers 10 bus routes, with reduced fares available for those who are 62 and over, those with a disability, or those who present a Medicare Card.
Overnight accommodations in Yakima include multiple chain hotels as well as downtown luxury suites and vineyard bed & breakfasts.
Locals consider the southwest part of the city to be the safest area in Yakima.
Popular destinations in Yakima include the Capital Theater, the Yakima Greenway, Yakima River Canyon, and Fred G. Memorial Bridge.
Great day trip possibilities from Yakima include Seattle, Portland, and the Yakima River Canyon Scenic Byway.