Drug and Alcohol Statistics in Spotsylvania County, VA
Here is an overview of the growing substance use issues in Spotsylvania County and Virginia:2,3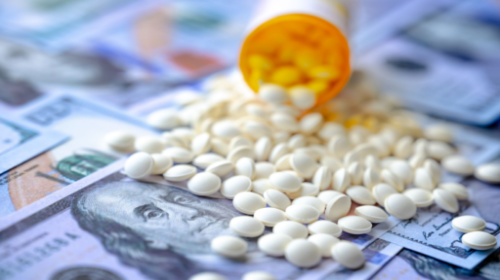 The annual economic burden of the VA opioid epidemic reached nearly $3.5 billion in 2020.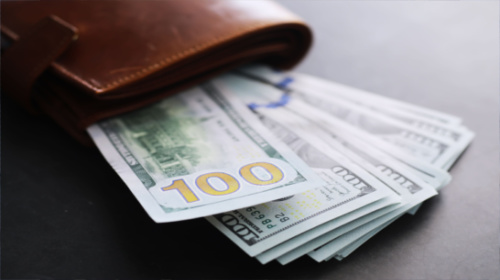 The opioid epidemic, up to 2022, has cost Spotsylvania County a total of $83,197,310.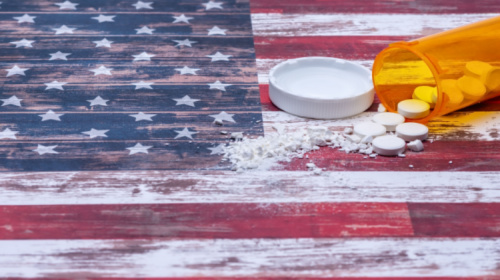 An average of four Virginians died from an opioid overdose every day in 2020.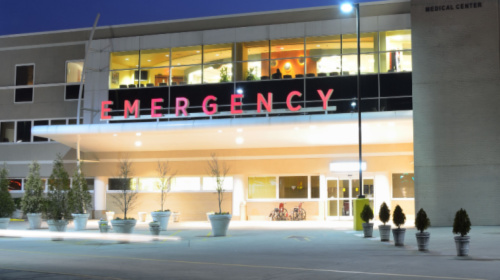 In 2021, 81% of the fatal overdoses in the Fredericksburg region, involved fentanyl.
Expert Insights

Spotsylvania police recently executed a search warrant on a man accused of selling drugs to high school students. They actually found a stash of drugs, cash, and weapons in his possession. While law enforcement personnel work towards mitigating drug transportation in this highly trafficked area, the state is searching for their own solutions for students. With overdoses near record highs, many people have called for a budget increase to supply middle and high schools with naloxone — an opioid drug reversal that saves lives in acute overdose situations. While some parents scoff, it is the students that need interventions on the spot.

~ Nikki Seay
Top 4 Drug Rehabs in Spotsylvania, Virginia
Below are the top four addiction treatment centers in Spotsylvania based on the following criteria:
Offering evidence-based treatment
Accreditation
Certifications
Client testimonials / reviews
FCCR Rehabilitation Center Fredericksburg VA
FCCR Rehabilitation Center Fredericksburg VA is an alcohol and drug treatment center located in Fredericksburg, Virginia. Their program specializes in mental health, overall wellbeing, and proper care during the detoxification phase of recovery.

Treatment programs include:

Detox
Inpatient
Outpatient

Location and contact information:
11720 Main St Suite 108
Fredericksburg, VA 22408
540-735-9350
Crossroads of Fredericksburg
Crossroads of Fredericksburg, located in Fredericksburg, VA, provides alcohol and drug treatment to individuals suffering from alcohol and drug addiction. They offer a continuum of addiction treatment services from assessment to aftercare, including specialized programs for men, women, and teens.

Treatment programs include:

Detox
Outpatient
Relapse Prevention
Women with Children Services

Location and contact information:
4024 Plank Rd,
Fredericksburg, VA 22407
800-805-6989
Kolmac Outpatient Recovery Center
Kolmac Outpatient Recovery Center offers alcohol and addiction treatment through outpatient services in Arlington, VA. Their program combines the effectiveness of inpatient treatment
with the flexibility and affordability of outpatient care.

Treatment programs include:

Detox
Outpatient
Medication Assisted Treatment
Dual Diagnosis
Intensive Outpatient Programs (IOPs)

Treatment programs are supported by:

The Commission on Accreditation of Rehabilitation Facilities (CARF)
LegitScript Certified

Location and contact information:
1701 Clarendon Boulevard
Arlington, VA 22209
888-331-5251
Snowden at Fredericksburg
Snowden at Fredericksburg provides drug and alcohol treatment to individuals trying to recover from substance abuse. They believe addiction is best treated as a behavioral disorder and that recovery is possible. Evidence-based therapies, small group therapy, socialization, and individual counseling are provided.

Treatment programs include:

Residential
Outpatient
Long-term Treatment

Location and contact information:
1200 Sam Perry Blvd
Fredericksburg, VA 22401
540-741-3900
Cost of Drug and Alcohol Rehab in Spotsylvania County, VA
The cost of drug and alcohol rehab in Spotsylvania, Virginia varies depending on the program you enroll in and the rehab facility you seek treatment from.
Several factors influence the total cost, such as:
Treatment setting (inpatient or outpatient)

Features and amenities (luxury or standard rehab facility)

Duration of program (30, 60, or 90 days)

Choosing a rehab facility in-network with health insurance provider

Location (city vs. suburb)

Levels of Substance Abuse Treatment
Many Virginia residents work their way through a continuum of care when it comes to the levels of care for addiction treatment. Others may start their treatment process at one of the least restrictive levels, once again proving that everyone's recovery journey is different.
Detox
Detox is usually the first step of treatment, and it must be completed before transitioning into a formal residential addiction treatment program. Detox is the process of safely and comfortably clearing your body of all drugs and alcohol. This usually occurs in a supervised setting such as a hospital or inpatient facility.
Residential or Inpatient
This is the most intensive treatment setting, as it involves 24/7 care. During residential treatment, you live at a rehab facility and participate in various forms of therapy, including individual therapy, group therapy, medication administration, and recreational therapy.
Partial hospitalization programs (PHPs)
PHPs involve many of the same treatment methods used in inpatient care. However, you do not live at the facility. You return home during non-treatment times.
Intensive Outpatient Programs (IOPs)
A step down from PHPs, IOPs involve attending several hours of treatment throughout the week, which usually includes individual and group therapy.
Standard Outpatient
This is the least restrictive level of treatment. Standard outpatient programs involve a couple of hours of care per week. Virginians with a high level of motivation and a good support network typically experience success with this type of treatment.
Aftercare
Once inpatient or outpatient treatment is completed, aftercare provides continued support to prevent relapse. This may include 12-step meetings, transitional housing, or therapy.
Virginia Drug and Alcohol Laws
In Virginia, lawmakers have enacted the following policies to govern substance use, overdoses, and addiction treatment.4,5,6,7
Good Samaritan Law: In 2015, Virginia passed its Good Samaritan Law. This offers protection for individuals who use illicit substances and experience or witness an overdose. It encourages Virginia residents to call 911 without fear of legal repercussions for minor drug-related charges.
Employee Protections for Addiction Treatment: In Virginia, substance use disorders are considered a disability, per the Americans with Disabilities Act. This means employees are protected from discrimination for having a substance use disorder. However, this law does not prevent employers from taking disciplinary action against employees who use substances during work hours.
First-time Offender Program: First-time drug offenders in Virginia can use this program to avoid jail time. Virginia residents who are charged with possession can have charges deferred while they complete a program. Conditions may include community service, substance abuse education, substance abuse treatment, and random drug tests. Successful completion of all conditions can result in a dismissal of the drug charges.
Drug Trafficking: Virginia's laws regarding drug trafficking are stringent. In this state, it is a felony to transport, sell, or import even small amounts of controlled substances. This includes one or more ounces of Schedule I or Schedule II controlled substances such as cocaine, meth, morphine, PCP, and Ritalin, as well as five or more pounds of marijuana.