VA New Jersey Health Care System Piscataway VA Clinic
14 Wills Way
Piscataway, NJ 08854
Get Help Now - 609-400-4136
Who Answers?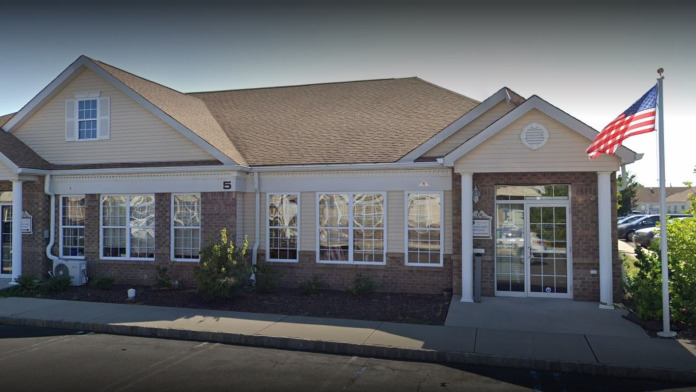 Amenities
Executive Setting
Private Setting
Addiction Treatment Programs
Adult Rehab
Cognitive Behavioral Therapy
LGBTQ Residential Treatment
Men's Program
Military Rehab
Elderly Substance Abuse Treatment
Women's Program
Young Adult Program
Levels of Care
Outpatient Addiction Treatment
Aftercare Support
Co-Occurring Disorders
Accreditations
SAMHSA Yes
Joint Commission 150655
Insurance
Free
Medicaid
Medicare
TRICARE
Private Insurance Options
Self-Pay
Contact VA New Jersey Health Care System Piscataway VA Clinic
732-981-8193
va.gov
14 Wills Way
Piscataway, NJ 08854
Location Details and Hours
Other Facilities Near Piscataway
Thumbnail
Name
Address
Phone
Treatment
Insurance

Community Care of Piscataway

131 Ethel Road West
Piscataway, NJ 08854

732-572-4666

Outpatient

Medicaid

Center For Great Expectations Adult and Adolescent Programs

19 Dellwood Lane
Somerset, NJ 08873

732-247-7003

Detox

Inpatient

Free

Center for Network Therapy Middlesex

333 Cedar Avenue
Middlesex, NJ 08846

732-560-1080

Detox

Outpatient

Private

Rutgers University Behavioral Health Care at Hoes Lane West

671 Hoes Lane West
Piscataway, NJ 08854

732-235-5500

Outpatient

Medicaid

Private

Anew Wellness

270 Davidson Avenue
Somerset, NJ 08873

732-328-2639

Outpatient

Private

Rutgers Dialectical Behavior Therapy Program

152 Frelinghuysen Road
Piscataway, NJ 08854

848-445-2000

Outpatient

N/A
More Addiction Facilities Near Piscataway
View more listings near Piscataway or search by the letter of cities in New Jersey.
View More (A)
Rate by Category and Submit a Review!
Find a Rehab Center
Select a state to find options for rehab centers in your area.
Browse By State