IAFF Center of Excellence
13400 Edgemeade Road
Upper Marlboro, MD 20772
Get Help Now - 443-376-8441
Who Answers?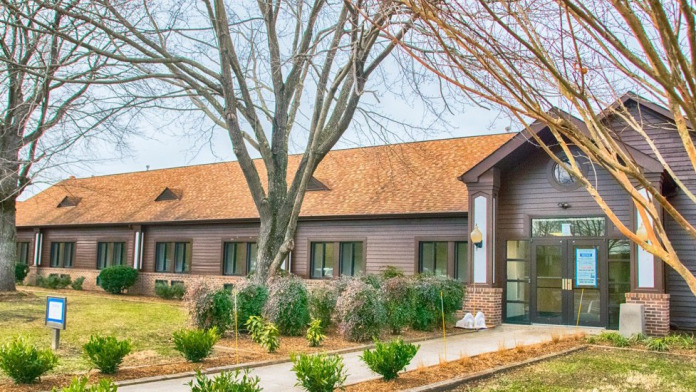 Amenities
Acupuncture
Art Activities
Basketball Court
Business Center
Exercise Equipment
Meditation Room
Music Therapy
Private Setting
Pick Up/Drop Off
Recreation Room
Swimming Pool
Yoga Therapy
Addiction Treatment Programs
Adult Rehab
Alcohol Rehab
Cognitive Behavioral Therapy
Eye Movement Desensitization And Reprocessing
Men's Program
Military Rehab
Opioid Rehab
Elderly Substance Abuse Treatment
Women's Program
Young Adult Program
Levels of Care
Detox Treatment
Inpatient Addiction Treatment
Partial Hospitalization
Outpatient Addiction Treatment
Aftercare Support
Co-Occurring Disorders
Intervention Services
Accreditations
LegitScript Certified August 2020
NAATP Yes
Joint Commission 607182
Licensing
State License: Maryland
State License #: 16023
Insurance
Private Insurance Options
Self-Pay
Sliding Scale Payment Assistance
Contact IAFF Center of Excellence
301-358-0192
iaffrecoverycenter.com
13400 Edgemeade Road
Upper Marlboro, MD 20772
Location Details and Hours
Other Facilities Near Upper Marlboro
Thumbnail
Name
Address
Phone
Treatment
Insurance

Southern Prince Georges County VA Clinic

5801 Allentown Road
Camp Springs, MD 20746

301-423-3700

Inpatient

Outpatient

Medicaid

Private

Open Armms

2590 Business Park Court
Waldorf, MD 20601

301-645-5538

Detox

Outpatient

Medicaid

Private

Waldorf Professional Counseling Services

3235 Leonardtown Road
Waldorf, MD 20601

240-210-6073

Outpatient

Private

Vesta Prince Georges County

3900 Forestville Road
Forestville, MD 20747

240-296-6060

Inpatient

Outpatient

Medicaid

MedStar Southern Maryland Hospital Center

7503 Surratts Road
Clinton, MD 20735

301-877-4450

Inpatient

Medicaid

Private

CARE Consultants

7902 Old Branch Avenue
Clinton, MD 20735

301-856-2386

Outpatient

Medicaid

Private
More Addiction Facilities Near Upper Marlboro
View more listings near Upper Marlboro or search by the letter of cities in Maryland.
View More (A)
Rate by Category and Submit a Review!
Find a Rehab Center
Select a state to find options for rehab centers in your area.
Browse By State