Alcohol and Drug Use Statistics in Wichita Falls, TX
Wichita Falls has fallen victim to a rise in drug and alcohol-related disasters, including overdoses and crime. Here are some recent statistics: 2,3
9,654
9,654 people went to alcohol rehab in Texas in 2019.
8,335
8,335 admissions were for marijuana.
8,016
8,016 rehab admissions were for meth, more than twice the number in 2009.
Financing Alcohol and Drug Rehab in Wichita Falls, TX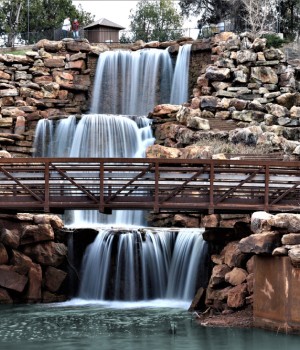 Numerous agencies assist in helping those in need find treatment. For example, Helen Farabee Centers in Wichita Falls has a sliding-fee scale that reduces the cost of care if you have a low income. They offer outpatient services including assessments, case management, after-school groups for youth, family counseling, and access to detox and inpatient rehab in Texas.
Other agencies that may be able to help you seek rehab include:
Catholic Charities Fort Worth
Wichita Falls Area Community Foundation
United Regional Foundation
The Salvation Army of Wichita Falls
AIDS Circle of Hope of North Central Texas
Interfaith Outreach Services
According to the Substance Abuse and Mental Health Association (SAMHSA) website, there are six certified rehab treatment centers in Wichita Falls and 36 within 100 miles. Some of these rehabs accept federal funds from sources like SAMHSA block grants, which enables them to offer low-cost or free rehab programs. To find a program near you with an open spot for treatment, speak with your local health and human services department. You can also call 211, a statewide information line that can connect you with low-income community services, including addiction treatment.
Private Insurance in Wichita Falls
Use the private health insurance you pay for through your employer to fund rehab. Under federal law, insurance companies must provide care for addiction treatment if they provide similar services for other disorders. This includes paying for services such as counseling, in-person and online therapy services, medications, and other medically necessary services. Keep in mind that not every private health insurance plan is the same. Call your insurance provider to verify your coverage and applicable fees, including co-pays and deductibles. They can also refer you to nearby addiction treatment centers, and community resources that you could qualify for.
Many places accept private insurance for rehab in Wichita Falls. For example, Texas Treatment Services LLC is a methadone clinic in the city with multiple locations across Texas. The quickest way to find a rehab that accepts your insurance is to call your insurance provider, their number should be listed on the back of your insurance card. They can go over the nearest in-network providers and what services your plan entitles you to.
Use Medicare and Medicaid to Pay for Rehab
Medicare and Medicaid are government-funded health insurance plans that can pay for all or most of the cost of care, depending on what you qualify for. If you're low-income, you could qualify for Medicaid, depending on factors such as your family composition. This program typically comes with no extra fees, as it's made for people with little to no income to spend on medical expenses.
Medicare is a program for seniors age 65 or older, and people with disabilities. Unlike Medicaid, it comes with fees. Keep this in mind when signing up for a rehab program, and make sure to speak to your Medicare advisor to make sure you're aware of your fees. Medicare can pay for prescriptions, doctor visits, telehealth services, outpatient rehab services, and residential drug rehab in Wichita Falls.
Places like the Red River Hospital accept Medicare and Medicaid for services and can help you apply if you need that services. Red River Hospital has treatment programs for alcoholism, opiate use disorder (OUD), meth, and prescription medication addiction. They could also direct you to a Medicare advocate that can help you better understand your benefits and responsibilities.
How Easy is it to Travel to and Within Wichita Falls, TX?
Located in central northern Texas, Wichita Falls is surrounded by gorgeous landscapes and is full of friendly people. You can drive to this town via highway 44 or fly into the Wichita Falls Regional Airport (SPF), a quick transfer from Dallas/Fort Worth International Airport (DFW).
There are 19 parks in the city, including the Lucy Wichita Falls Park, a riverside natural area with a pool, trails, and other amenities. You can also hang out at the River Bend Nature Center, which features indoor educational attractions regarding Texas flora and fauna. The city is home to 14 primary schools and has a public library with a rotating schedule of community reading groups and art classes.