Expert Insights

A local business in Lubbock, Marley Meats, goes above and beyond to help its employees who are struggling with an addiction. Dallas Marley, who owns the business, recalls they had an employee who had relapsed but couldn't find a treatment center willing to help him. So, Dallas gathered his employees and asked them, as a group and a family, if they wanted to throw their hands up and complain about their coworker inconveniencing the workflow, or if they wanted to step up and fight for their brother. Dallas took to Facebook and later said that he's realized his job is to build strong people who choose recovery. How could anyone refuse to support such a noble mission?

~ Natalie Baker
Top 4 Drug Rehabs in Lubbock
Every alcohol and drug rehab in Lubbock offers its own set of unique amenities, programs, and therapies. Evidence-based treatment is available at multiple inpatient centers in Lubbock. These facilities often provide a range of therapies, faith-based treatments, and outpatient options for recovery.
Below are the top four addiction treatment centers in Lubbock based on the following criteria:
Offering evidence-based treatment
Accreditation
Certifications
Client testimonials reviews
The Ranch at Dove Tree
The Ranch at Dove Tree will provide you with an individualized addiction treatment plan and integrate family support into it. They also offer aftercare services and have an active alumni program to support you as you transition to an active life of recovery.

Treatment programs include:

Detox
Veteran and first responders
Traditional residential
Partial care program
Intensive outpatient (IOP)
Transitional living
Family program
Aftercare services
Alumni program

Treatment programs are supported by:

LegitScript Certified
The Joint Commission

Location and contact information:
1406 Quinlan St
Lubbock, TX 79403
(800) 218-6727
Aspire Recovery & Fire Sky Ranch
Aspire provides individualized, best practice, and effective treatment for those who are struggling with addiction and substance use disorder. Fire Sky is Aspire's 30-45 day men's residential recovery program, and The Lodge is their men's sober living program.

Treatment programs include:

Fire Sky Ranch for men
The Lodge sober living for men
Life skills training
Professional program
Partial hospitalization (PHP)
Intensive outpatient (IOP)
Aftercare/alumni meetings
Dual-diagnosis treatment

Treatment programs are supported by:

Commission on Accreditation of Rehabilitation Facilities (CARF) accreditation

Location and contact information:
3330 70th St #120
Lubbock, TX 79413
(800) 218-6727
Stages of Recovery Inc – Addiction Treatment Services
Located in Lubbock, Texas, Stages of Recovery is a comprehensive drug and alcohol rehab that offers a full continuum of care for those battling addiction in the Lone Star State. Unlike a typical 28-day inpatient rehab, their approach is designed to slowly integrate clients back into everyday life

Treatment programs include:

Detox
Partial hospitalization program (PHP)
Intensive outpatient rehab (IOP)
Outpatient drug and alcohol counseling
Men's and women's sober living
Clinical services
Trauma specific treatment
Dual diagnosis
Family support

Treatment programs are supported by:

The Joint Commission accredited
LegitScript Certified

Location and contact information:
4413 71st St Suite G-101
Lubbock, TX 79424
(806) 589-5596
Lubbock Lighthouse
Lubbock Lighthouse provides high-quality methadone and subutex treatment services for those who are struggling with opiate and other substance abuse. From intake until discharge, you'll receive medical treatment and counseling personalized to your specific needs.

Treatment programs include:

Individualized counseling
Urine drug screenings
AIDS/HCV education and prevention
HIV/HCV testing, Hepatitis C education, counseling, and referrals
Referral to inpatient/residential programs
Medical consultation, coordination, and referral
Drug and alcohol screenings and assessments

Treatment programs are supported by:

Commission on Accreditation of Rehabilitation Facilities (CARF) accreditation
SAMHSA

Location and contact information:
24 Briercroft Office Park
Lubbock, TX 79412
(806) 744-3419
How Does Lubbock Compare in Alcohol and Drug Use?
Lubbock is the county seat of Lubbock County and the 11th-largest city in Texas. But drug addictions to opioids, stimulants, sedatives, marijuana, MDMA, ketamine, and others have led to increasing rates of overdose deaths in the Lone Star State. Likewise, alcohol use disorders also play a major role in driving fatalities. If you or a loved one is struggling with addiction, there are eight accredited alcohol and drug rehab centers in Lubbock to help put you on the path to recovery.1
Drug and alcohol use in larger cities and towns across Texas has increased significantly in the past decade, thanks mainly to the state's location along the border of Mexico, a leading supplier of illegal drugs like heroin, fentanyl, and methamphetamine.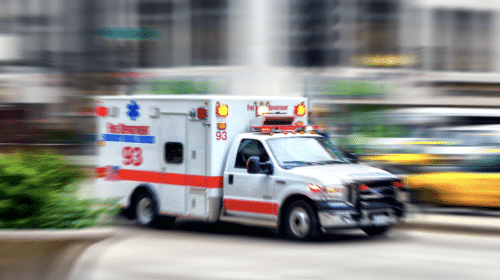 Between 1999 and 2020, heroin and methamphetamine overdose deaths in Texas increased by 40%.1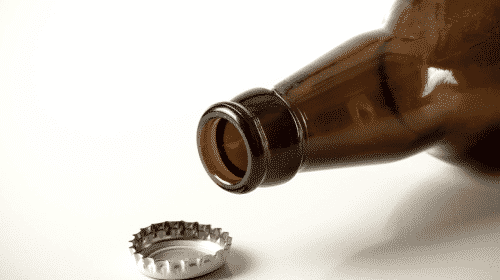 Between 1999 and 2017, alcohol played a role in 36% of all driving deaths.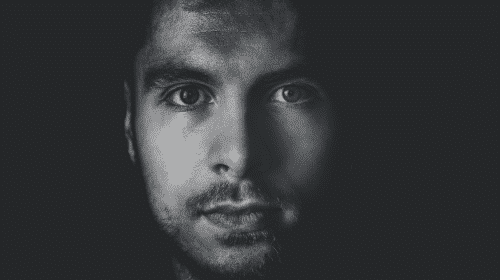 In the same period, 13.54% of all deaths in the county were attributable to drug overdose.22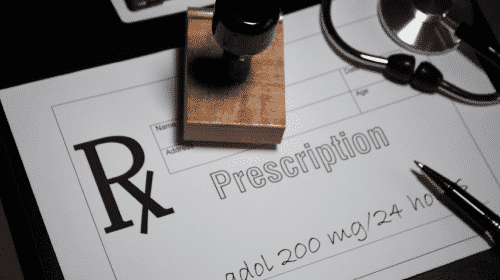 Heroin, methamphetamine, prescription opioids, and benzodiazepines top the list of abused drugs in the county.
In recent years, cocaine use has dropped in the state while rates of fentanyl and fentanyl/heroin hybrids have soared. But Lubbock residents can seek addiction treatment from a wide range of inpatient and outpatient rehabs for every need.
How Expensive is Drug Rehab in Lubbock?
The cost of drug and alcohol rehab in Lubbock can vary considerably based on factors such as the type of program, the duration of treatment, the amenities, and the options for financial help.
Inpatient or residential  programs typically cost more than outpatient. Inpatient programs can start at $2,000 to $5,000 for a standard 30-day program. At the same time, luxury residential treatment centers offering amenities like gyms and yoga studios can cost more than $1,000 per night or more than $25,000 for a month's stay.
Medically intensive detox and withdrawal support can add costs. Inpatient can also take place in hospital settings and can include detox, withdrawal, and other related medical services, which can raise costs.
Because they don't require room, board, and round-the-clock medical staff, outpatient generally cost considerably less, and fees can be charged either by the program or by individual appointments with counselors and therapists. Other related costs can include medications and fees related to "step down" support, such as sober living houses.
Are There Low-Cost and Free Drug Rehab Centers in Lubbock?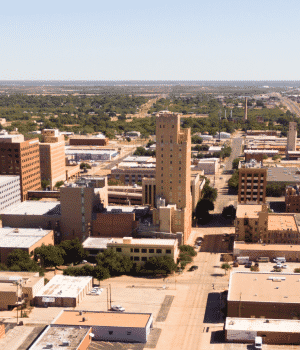 Although addiction treatment can be expensive, free and low-cost rehabs and detox centers in Lubbock can put recovery within nearly everyone's reach. These free and inexpensive programs can be entirely or partially funded by state and federal grants or by a combination of grants and local funding from donations, endowments, and other sources.
Free and low-cost facilities cover the entire spectrum of services, from inpatient addiction treatment centers to standard outpatient programs. Free inpatient programs offer standard services, although they usually lack the amenities of more luxurious treatment centers.
These programs typically cover stays of 20 to 90 days, depending on circumstances. Free outpatient programs cover the cost of regular meetings with a counselor or therapist, as well as group sessions if appropriate. Along with state and federal funding, nonprofit organizations can also provide free programs.
Community service nonprofits and faith-based organizations may offer their own treatment centers or programs, or these kinds of organizations can provide financial help to pay for a standard facility. Some free services help specific groups, such as veterans and members of the LGBTQ community, get the help they need.
How Do You Pay for Addiction Treatment in Lubbock?
Most major private insurance plans, as well as government-funded plans, provide coverage for some, if not all, services minus any usual copays or service fees charged under the terms of your plan.3
Government-funded insurance providers cover substance use treatments in the same way. Medicaid, Medicare, and TRICARE, the insurer for military members and their dependents, cover a full range of services, including residential care, hospitalizations, and outpatient programs. These plans also cover therapy and medications related to rehabilitation, just as they do for medical services.
Medicaid
Medicaid is a government-funded national health plan for low-income and disabled people of all ages.4 In Texas, you can qualify for Medicaid if you are:5
A resident of the state, U.S. national, U.S. citizen, permanent resident, or legal alien
Low-income and without other options for health insurance
Pregnant, blind, disabled, or in a household with someone with a disability
Caring for a child under 18
65 or older
You can also receive Medicaid alongside its companion program, Medicare. However, not all private rehabs accept Medicaid, so you'll need to check with individual programs about their payment options.
Medicare
Like Medicaid, Medicare is a nationwide, government-funded insurance plan for people 65 and older as well as those with certain health conditions such as end-stage renal disease. In 2020, Medicare was required to cover most costs of hospitalization and a wide range of outpatient and medical services related to rehab. Medicare isn't completely free. Recipients pay a monthly premium that's based on income, and since Medicare pays 80% of covered services, the rest must be covered out of pocket or by supplemental insurance.
Private Insurance
The Affordable Care Act requires that all group and individual insurance plans offered in the annual ACA marketplace must treat addiction treatment as an essential benefit. Along with that, the Mental Health Parity and Addiction Equity Act (MHPAEA) mandates that health insurers must provide equivalent benefits for both medical and addiction-related treatments, including hospitalizations, inpatient and outpatient rehab, and medications.
Choosing the Right Level of Care
Like many mental health conditions, treatment for substance use disorder is given along a "continuum of care." This includes early intervention for high-risk situations and concludes with aftercare and lifelong support.
Early intervention: This consists of education and aid to people who are in high-risk circumstances for substance use disorder.
Detox: A cleaning out of the substance from your body is sometimes necessary before starting other aspects of rehab.
Inpatient: This involves round-the-clock care in a psychiatric hospital or residential treatment center.
Outpatient: This ranges from partial hospitalization programs (PHPs) to intensive outpatient programs (IOPs) and standard outpatient treatment. They differ by the amount of time spent in care per day and week.
Aftercare: This encourages the continuance of healthy living habits and supportive communities to help maintain your sobriety after leaving the program.
Specialized Drug Rehabs in Lubbock
Both inpatient and outpatient drug rehabs in Lubbock provide essential addiction treatment, but they can also be tailored to meet a variety of needs and interests.
Holistic 
Holistic programs take the standard model a step further to not just stop the addiction but actually heal the whole person. They work to address the many factors that contribute to addiction with treatments that combine standard practices with an array of alternative and complementary therapies for stress reduction, better nutrition, and improved health.
Faith-Based and Christian
Faith-based facilities blend the standard elements of addiction treatment with the tenets of a specific faith tradition. They can be non-denominational or based on the teachings of a specific church tradition, but they all provide a Bible-based environment for working toward recovery.
Luxury
Luxury rehabs are typically inpatient programs that offer an array of hotel and spa-like amenities along with a full spectrum of addiction treatment that can include detox and withdrawal. Many offer alternative and holistic approaches to care that can include meditation, yoga, or art therapy.
Executive
Executive programs are the most exclusive of luxury rehabs, with a full suite of amenities allowing top-ranking professional people privacy and comfort during addiction treatment. They offer more flexibility and customized services than standard inpatient care so that clients can continue working and even travel for business while in treatment.
Dual Diagnosis
Mental health conditions and addiction often go together, and dual-diagnosis facilities are designed to help people who have both substance use issues and a mental health diagnosis such as depression, schizophrenia, or bipolar disorder.
Medication-Assisted Treatment
Addiction treatment can include many strategies for helping people recover from substance use disorders.
Methadone: Methadone is a medication frequently used in recoveries from opioid drugs like heroin, morphine, and the prescription painkillers oxycodone and hydrocodone.6 Methadone works to block the euphoric feeling caused by opiates and prevent withdrawal symptoms.
Suboxone: Suboxone is a prescription medication for treating addiction to opioid drugs. It's a combination of two chemicals — buprenorphine and naloxone — that help people curb cravings, avoid withdrawal symptoms and continue with recovery.
Naltrexone: Naltrexone helps with both alcohol and opioid addiction. Naltrexone works by blocking the brain's opioid receptors, which eliminates euphoric feelings and cravings for opioid drugs and prescription opioid medications.
Antabuse (Disulfiram): Disulfiram, better known as Antabuse, treats alcohol addiction by causing unpleasant side effects whenever someone drinks while using it.
Acamprosate: Acamprosate (Campral) also helps with recovery from alcohol use disorder, but it works by rebalancing the brain chemistry affected by consuming alcohol.
Should You Travel for Drug and Alcohol Rehab in Lubbock?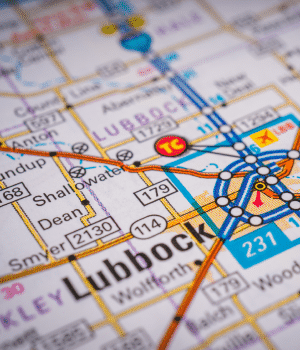 Lubbock is one of the larger cities in Texas and has drug and alcohol rehabs that meet many needs.
If you live in an area with limited treatment options, or you're looking for the support of a specialized program that isn't available nearby, you may want to consider traveling to accredited Lubbock drug rehabs to get the best addiction treatment for your circumstances.
Lubbock is a thriving mid-size city with an eclectic blend of old and new neighborhoods. The city is the birthplace of rock and roll legend Buddy Holly, and today it hosts entertainment venues, restaurants, and cultural centers.
South Overton: Located within walking distance of Texas Tech University, South Overton is a small residential neighborhood with plenty of local restaurants and local boutiques. It's the home of Lubbock High School and a short drive to the Buddy Holly Center.
Regal Park: In the southwest corner of the city, Regal Park is a small neighborhood that's big on fitness, with a gym and yoga studio nearby and several local restaurants on the northmost side.
Heart of Lubbock: Located right in the center of the city, Heart of Lubbock lives up to its name, with convenient access to downtown, Texas Tech University, and several parks and museums. Heart of Lubbock is a tiny neighborhood with an abundance of restaurants and local shops.
Drug and Alcohol Laws in Lubbock
In Lubbock, as in the state of Texas as a whole, severe penalties apply for possessing and using illegal substances or driving under the influence of alcohol.11

Possession of dangerous Schedule II drugs such as cocaine, heroin, or methamphetamines is a felony carrying both fines and jail time. According to Texas law, possession of a small amount of marijuana and possession and sale of medications such as benzodiazepines is a misdemeanor, while possession and/or sale of larger amounts counts as a felony. Both carry penalties of jail time and fines.
Texas laws on driving under the influence of alcohol are similarly severe, with penalties including jail time, fines, and suspension of license. Penalties increase with each subsequent violation, and any conviction for an alcohol-related offense can also include mandatory counseling or rehab.