Expert Insights

The Mexican drug cartels are coming up with new means and methods for illegally trafficking drugs into the United States, and the port of entry at Laredo has been a prime target. A perfect example is the biggest drug bust uncovered at a Laredo port of entry in over two decades. A seemingly normal shipment of baby wipes arrived in a trailer at the Colombia-Solidarity Bridge in Laredo, but thanks to the keen nose of a drug-sniffing canine, Border Patrol officers found the baby wipes were actually 1,935 packages of cocaine totaling 1,533 pounds. The confiscated cocaine had a street value of around $12 million.

~ Rita Milios
Top 4 Drug Rehabs in Laredo
Every alcohol and drug rehab in Laredo offers its own set of unique amenities, programs, and therapies. Evidence-based treatment is available at multiple inpatient centers in Laredo. These facilities often provide a range of therapies, faith-based treatments, and outpatient options for recovery.
Below are the top four addiction treatment centers in Laredo based on the following criteria:
Offering evidence-based treatment
Accreditation
Certifications
Client testimonials reviews
AAMA Concilio Hispano Libre
AAMA has been helping Latinos achieve their potential for over five decades. Their substance abuse programs help both youth and adults break the cycle of addiction and put them on the path to leading healthy, sober lives.

Treatment programs include:

Adult program
Alcohol rehab
Drug rehab
Men's and women's rehab
Opioid rehab
Young adult program
Detox treatment
Outpatient

Treatment programs are supported by:

Location and contact information:
1205 Hillside Rd
Laredo, TX 78041
(956) 277-2157
Serving Children & Adults in Need, Inc.
Serving Children & Adults in Need (SCAN) provides individuals who are battling addiction with access to numerous evidence-based prevention, intervention, and treatment services. Here, you'll find multiple levels of care, including both residential and outpatient programs.

Treatment programs include:

Residential
Outpatient
COPSD
Medication-assisted treatment (MAT) program
Youth and adult programs
Counseling services

Treatment programs are supported by:

Joint Commission accreditation

Location and contact information:
2417 La Pita Mangana Rd
Laredo, TX 78046
(956) 725-7211
Serving Children & Adults in Need – Youth Recovery Home
Serving Children & Adults in Need (SCAN) youth recovery homes are two separate 16-bed facilities for male adolescents 13 to 17 years old. Located in Webb and Cameron counties, these programs offer individual, group, and family counseling, and adolescents attend school at a local school district campus in a classroom designed to meet their needs.

Treatment programs include:

Assessment
Treatment planning
Trauma-informed individual, group, and family counseling
Case management
Relapse prevention
Overdose prevention
Family education
Parenting education for young mothers

Treatment programs are supported by:

Joint Commission accreditation

Location and contact information:
1605 Saldana Ave.
Laredo, TX 78041
(956) 724-3177
Border Region Behavioral Health Center
Border Region Behavioral Health Center offers cost-effective services to help improve the quality of life for individuals who are battling addictions or substance use disorders.

Treatment programs include:

Adult mental health
Children's mental health
Individual and group counseling
DWI course
DOEP courses
Veteran program

Treatment programs are supported by:

Texas Health and Human Services Certified Community Behavioral Health Clinic

Location and contact information:
1500 Pappas St
Laredo, TX 78041
(956) 794-3000
How Does Laredo Compare in Alcohol and Drug Use?
Laredo is one of the most historic towns on the Southern border, home to one of the first crossing points on the Mexico-United States border. Unfortunately, it is affected by the alcohol and drug epidemics, just like many other towns in America. Government officials and local treatment centers are working to combat the epidemic, from introducing new services to outreach programs. If you or a loved one is struggling with addiction, there are more than 10 accredited alcohol and drug rehab centers in Laredo that can help put you on the path to recovery.1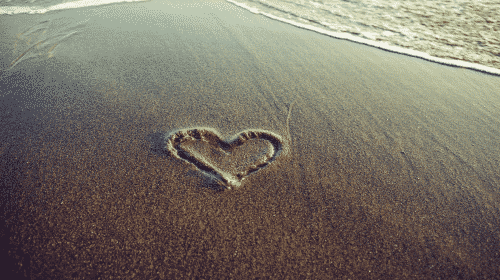 Drug-related deaths in Laredo decreased from 43 in 2017 to 27 in 2018.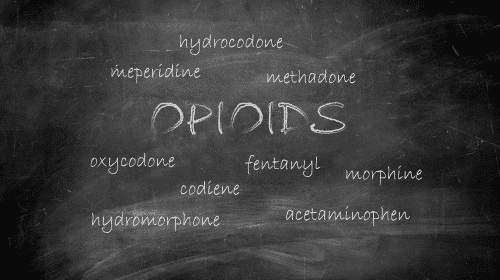 Of the 219 overdose deaths between 2012 and 2018, 156 were related to opioids.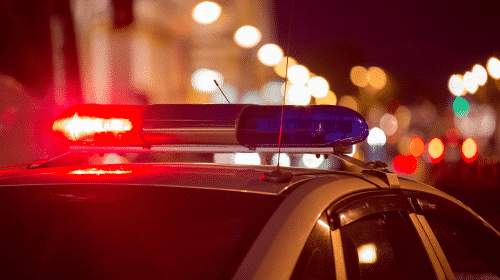 In 2018, the Laredo police made 1,073 arrests for possession of controlled substances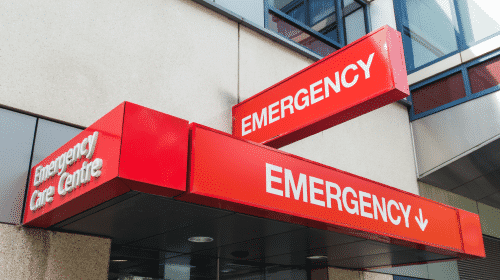 In 2018, emergency services in Laredo received a total of 122 calls for drug overdoses.1
>
Webb County is in region 11 in South Texas. The 2020 Regional Needs Assessment discovered specific areas of concern for our county and the surrounding counties in region 11. For example,2

437
437 alcohol permits exist in Webb County and 4,616 in region 11
98
98 violations occurred regarding the sale of alcohol to minors
10
10 DUIs cited to minors and 5,320 DUIs cited to adults
1,946
1,946 alcohol-related car accidents.2
23% believed they could access alcohol, with 4.6% reporting they engaged in binge drinking in the month before the survey
19% said marijuana
6% said synthetic marijuana
19% said inhalants
Regarding region 11 arrests of minors and adults due to substance abuse in 2019,2
10 DUIs for minors and 5,320 DUIs for adults
44 for underage drunkenness and 8,420 for adults
1,946 alcohol-related car accidents.2
How Expensive is Drug Rehab in Laredo?
Drug rehabs in Laredo vary in cost. Some facilities are expensive and may cost hundreds of dollars a week, while others can offer free services to residents who meet their eligibility requirements. Amenities can increase costs as well. For example, if you want a private room, special meals, and access to electronics and television, the total cost increases.
The more it costs your Laredo alcohol rehabs of choice to accommodate you, the more it will cost you. Fortunately, many types of Laredo addiction treatment centers can create a custom plan to meet your financial and recovery needs.
Are There Low-Cost and Free Drug Rehab Centers in Laredo?
State-funded drug and alcohol rehabs are for everyone, including those with financial barriers who cannot afford substance abuse treatment. Designated drug rehabs in Laredo are awarded funding from federal resources to provide screening, assessments, and inpatient and outpatient services at low or no cost to eligible recipients. They often require serving priority populations, including:3
Drug users who use needles for injecting
Pregnant people
Pregnant people who inject drugs
Women with dependent children
Your search for free or low-cost drug rehab in Laredo can begin by contacting your local Webb County mental health and substance abuse program. The people there can refer you for outreach, screening, assessment, and referral (OSAR) services in region 11. An example of a provider is the Tropical Texas Behavioral Health LMHA.4
Does Insurance Cover Rehab Center Costs?
Two significant acts allow insurance companies to cover Laredo drug rehabs. One is the Mental Health Parity and Addiction Equity Act and the other is the Affordable Care Act. Medicare, Medicaid, and private insurance must now expand coverage for substance abuse treatment, which must be equal to coverage provided for medical and surgical care.
Because plans vary by state and by individual choices of what to include in a plan, the best way to determine your coverage is to call your insurance company directly. On the back of your insurance card is a customer service number. Typically, someone is available to answer questions around the clock. You may also search the company's website for more information.
Medicaid
Medicaid is a state and federal program that provides insurance coverage to residents of Laredo that meet eligibility requirements, such as having low or no income based on the size of your household. Other requirements include:5.
Texas residency
U.S. citizenship or permanent residency
Child or children you are responsible for under 18
Medical conditions such as pregnancy
To apply for Medicaid, contact the Texas Health and Human Services Department. You can also take an eligibility quiz on the department's website before starting.5
Medicare
If you are over 65 or under 65 with a disability, you may qualify for Medicare insurance. You cannot receive Medicaid and Medicare at the same time. Most people are automatically switched to Medicare upon their 65th birthday. Income also plays a role in determining eligibility. For a single person, $1,529 is the monthly income eligibility, and for a couple, $2,060.6
Private Insurance
Laredo's popular private insurance plans include Aetna, Ameri Plus, Magellan, Blue Cross Blue Shield, Cigna, and United Healthcare.7 Each insurer offers unique plans that differ from the others. However, they all include substance abuse treatment services. To access these services, you may need to pay a copay, deductible, or both, on top of your monthly premium.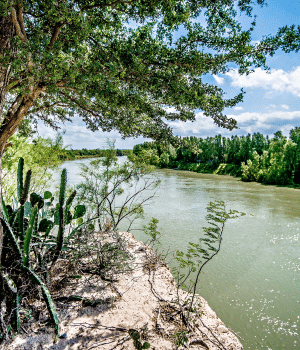 Choosing the Right Level of Care
Inpatient drug rehabs in Laredo operate differently than outpatient programs. However, many of the services are the same.
Prior to getting placed into a specific level of care, you may first need to do a medical detox, depending on how severe your addiction is. A detox will clear your body of drugs and alcohol while managing painful and sometimes dangerous withdrawal symptoms.
Inpatient, also referred to as residential care, means you will stay in a facility 24/7 so doctors and nurses can observe you and provide medical care if needed.
Outpatient drug rehabs in Laredo, on the other hand, can be attended part-time and are for patients who are more stable mentally and physically, meaning they don't need medical supervision all the time.
Outpatient Laredo detox centers and rehabs have partial-hospitalization programs (PHPs), intensive outpatient programs (IOPs), and standard outpatient care. PHPs offer twenty or more hours each week of individual and group counseling. IOPs offer ten or more hours each week of individual and group counseling.
Finally, once you complete your program, you will follow an aftercare plan to help you maintain your sobriety. This may come in the form of 12-step meetings, non-12-step meetings, continued therapy, and transitional housing.
Finding Specialized Drug Rehabs in Laredo
Take extra time to assess your needs. Ask yourself questions about the kind of drug rehabilitation that will work best for you.
There are different facilities that offer special services to help support you while in recovery:
Holistic
Holistic drug rehabs in Laredo offer alternative treatments to heal the whole person. A disconnection occurs in your mind, body, and spirit when misusing substances. Holistic programs assist in reconnecting these three so you can experience complete healing.
Christian and Faith-Based
If you believe in a higher power or want faith or religion to be a part of your recovery, choose a faith-based or Christian drug rehab in Laredo. Most programs incorporate Bible studies, prayer time, 12 Step facilitation, and volunteer work into recovery treatment plans.
Luxury
You don't necessarily have to be wealthy to attend a luxury drug rehab in Laredo. Luxury typically refers to the amenities provided at the facility. Examples may include spa treatments, fitness activities, chef-cooked meals, private rooms, access to electronics, etc.
Executive
Executive drug and alcohol rehabs in Laredo are perfect for business professionals who cannot spend time away from their organizations. These people are usually important decision-makers for their companies. They provide substance abuse treatment and offer business amenities during the day.
Dual Diagnosis 
Much research has proven addiction and mental health go hand in hand. If your mental health is unstable, you also experience physical health problems. Similarly, if your physical health is impaired, your mental health may suffer.
What is Medication-Assisted Treatment (MAT)?
Medication-assisted treatment (MAT) is a big part of inpatient and outpatient drug and alcohol rehab programs in Laredo. The Food and Drug Administration (FDA) has approved MAT for alcohol and opioid use disorders.
Too often, without MAT, people relapse to alleviate withdrawal symptoms. MAT is beneficial in easing withdrawal symptoms and cravings in early recovery so you can focus on learning the necessary skills for recovery. Each MAT-approved medicine has advantages.
Methadone: Methadone is a synthetic opioid to treat opioid use disorder. This prevents a person from getting high or experiencing euphoria while still averting the physical withdrawal symptoms.
Suboxone: Suboxone is a combination of buprenorphine and naloxone that treats opioid use disorders. Buprenorphine is a slow-release synthetic opioid. Naloxone does not become active unless someone tries to misuse Suboxone, like trying to inject it. Then, naloxone binds to opioid receptors in the brain and reverses the opioid effects, sending you into withdrawal.
Naltrexone: Naltrexone is the only MAT medicine approved by the FDA for opioid and alcohol use disorders. Naltrexone is not an opioid or sedative. It works by blocking the euphoric or sedative effects you feel when misusing opiates or alcohol. Naltrexone also reduces cravings for both substances.
Antabuse (Disulfiram): Antabuse is also called disulfiram and treats alcohol use disorders. As a MAT, Antabuse is prescribed by a licensed physician or psychiatrist. It comes in pill form. Suppose you choose to drink alcohol while taking Antabuse. In that case, you will experience an adverse reaction that may include nausea, vomiting, flu-like symptoms, flushing, blurred vision, breathing and heart rate problems, and chest pain, to name a few.
Acamprosate: To start taking the MAT known as acamprosate or Campral, your system must be free of alcohol for at least one week. Only a licensed physician can prescribe acamprosate, an excellent drug for restoring the neurotransmitters in the brain that alcohol misuse damages.
Should You Travel for Drug and Alcohol Rehab in Laredo?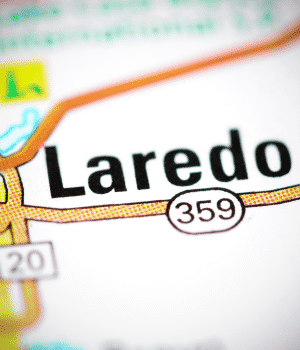 Laredo is a border town with Mexico, which means it is soaked in diverse cultures. Deciding to travel to Laredo drug rehabs must include factors that can aid in your recovery.
Successful recovery plans include full calendars with healthy activities that distract you from relapse triggers and replace substance abuse behaviors with other positive behaviors. Each Laredo neighborhood has its advantages for living a sober lifestyle.
If it's history you want, you will not be disappointed in Laredo. For example, Old Mercado, St. Peter's, San Augustin, El Azteca, and the Fort McIntosh Historic Districts are home to museums, galleries, expositions, and other cultural adventures.
The Rio Grande Valley is a great way to connect to the natural beauty of Laredo. Doing so helps you reconnect your mind, body, and spirit. Try the Lake Casa Blanca International State Park to receive nature's benefits. You can fish, hike, bike, or enjoy the lake.
Downtown Laredo is one of two central business districts with streets named after American and Mexican generals. It offers a long list of recovery-positive activities, like attending classes at the Laredo Community College. It has modern aspects such as high-rise buildings and government offices and many properties on the national historic register. Plus, it has the Gateway to the Americas International Bridge for border crossing.
San Bernardo Avenue is 40 blocks of shopping. From local Mexican products to name-brand stores, you can find what you are looking for here. If you are in recovery, this may be a great place to pick up a part-time job to fill those times when you may feel bored, which can trigger a relapse. Working in the community is the best way to get involved and meet new people.
Wherever you stay in Laredo, you can access sporting events. It has minor league teams in numerous sports and collegiate sporting events. Playing and watching sports is a great distraction and stress reliever when you feel like drinking or misusing substances.
You will also find Spanish and English-speaking Alcoholics Anonymous and Narcotics Anonymous groups in Laredo that meet every day.
Drug and Alcohol Laws in Laredo
Texas has several drug and alcohol laws protecting the people of Laredo.
House Bill 2174: House Bill 2174 requires physicians to write opioid prescriptions for no longer than ten days, and the prescriptions cannot have refills. The Sandra Bland Act requires jailers to assess mental health and substance use disorders and send inmates for treatment rather than keeping them in jail.
The Good Samaritan Act: The Good Samaritan Act in Texas protects you from being arrested or charged if you are in good faith trying to save another person's life, even if you yourself are misusing alcohol or drugs at the time. For example, if you are misusing heroin with a friend and your friend overdoses, you can call 911 for help without the fear of being arrested or getting in trouble.
To learn more about accredited drug rehab centers in Laredo, give us a call at 800-405-1685 (
Who Answers?) .