Alcohol and Drug Statistics in College Station, Texas
Here is some hard data about the consequences of drug and alcohol misuse in College Station, Texas:5,6,7,8
38,085
There were 38,085 rehab admissions in the state of Texas in 2019.
8,016
Approximately 8,016 admissions were for meth and amphetamines in 2019.
78%
Just over half of the residents of Brazos County are concerned about the damage being caused in their community by substance use and opiate addiction, but 78% of respondents don't know anyone who uses opiates
Paying for Alcohol and Drug Rehab in College Station, Texas
There are some low-cost and free rehabs in College Station. Bluebonnet Trails Community Services assists in Brazos County through substance use disorder (SUD) screening, referrals, and outreach programs. Other rehab programs and referral sources in and around College Station include:
The Salvation Army
Catholic Charities of Central Texas in nearby Bryan
Twin City Mission, which offers emergency assistance programs, homeless assistance, and referrals to needed services
Health Insurance
Rehab centers in College Station such as Symetria Recovery accept popular health insurance providers including Magellan, Humana, Aetna, and United HealthCare/Optum+. If you've purchased health insurance through the Affordable Care Act, or have coverage provided by your employer, you can use your coverage to pay for rehab services.
Medicare and Medicaid
If you're low-income, you could qualify for Medicaid coverage. This is a government-sponsored type of healthcare insurance that covers most outpatient medical services, such as medication, therapy, and some inpatient care. To find out if you qualify, contact the Health and Human Services Information and Referral unit by going online or calling 211 for the services directory. If you're disabled, or over 65, you could qualify for Medicare, which is similar to Medicaid but has slightly more care options as well as co-pays and deductible fees.9
Other Ways to Pay for Rehab in College Station, Texas
There may be options available if you're unable to qualify for low-cost medical insurance or free rehabs. If you can take out a medical loan, for example, you could cut your up-front costs significantly and pay back the care fees over time.
There might also be a rehab scholarship in College Station that you qualify for. You can find out about a rehab scholarship, which can pay for all or some of the cost of care, through the local social services agencies or by asking a rehab you're interested in directly if they can help you. You also might find rehabs with financing options such as payment plans, as some rehab centers partner with loan providers, or have internal financing offices.
How Easy is it to Travel to and Within College Station, Texas?
Transportation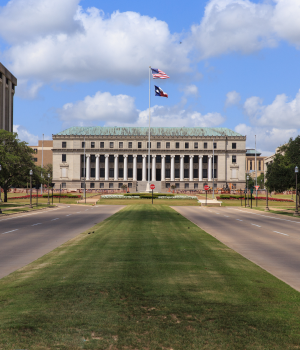 To get to College Station, you can drive, fly, or use public transportation. There are four nearby airports, Easterwood Airport being the regional hub for the area and six miles from the city center. If looking to take the train, you can catch the Amtrak from Fort Worth to Bryan, and catch a quick ride to College Station via shuttle or the BTD (Brazos Transit District) public bus.
Hotels and Lodging
There's some affordable housing in the city, as well as temporary lodging places like the A&M hotel, the Wyndham Garden, and the Holiday Inn. The city has plenty of your expected amenities, such as seven public libraries, 20 parks, more than 20 restaurants, and several shopping centers. There are also 18 primary schools in addition to Texas A&M University, and 12 different medical clinics and hospitals. If you're looking to visit a loved one in rehab in the Dallas-Fort Worth area or are looking to move to seek addiction treatment, College City might be the perfect place to call home while healing.