Alcohol and Drug Use Statistics in Vineland, NJ
Opioids aren't the only cause for concern in Cumberland County. Here's a quick overview of some 2018 substance use addiction treatment center admissions for Cumberland residents:2

8%
8% of all treatment admissions were for cocaine addiction.
28%
28% of individuals received outpatient care (OP) while 24% received intensive outpatient care (IOP).
11%-6%
11% of individuals received short-term inpatient care while 6% received long-term inpatient care.
Traveling to and Within Vineland, New Jersey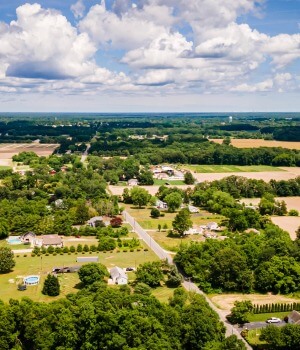 If you're planning to attend drug or alcohol rehab in Vineland, it's a good idea to get to know the area you'll be receiving treatment. If you're planning to visit a loved one at a treatment center there, you'll need to know how to get in and around Vineland.
Some handy travel tips can help make coming, going, and staying a bit easier:
The closest airport to Vineland is Atlantic City Airport, which is about 24.5 miles away. The second closest airport is Philadelphia International, which is 29.6 miles away.
Regarding public transportation, you can reach Vineland via the NJ Transit line. Once in Vineland, you can hop on the NJ Transit Bus line to get around.
Uber, Lyft, Didi, and Ola are widely available in Vineland. You can also find traditional taxis or rent a car to get around.
There's no shortage of hotels, motels, and other accommodations for your stay in or near Vineland.
Vineland is extremely walkable. However, you may need to arrange transportation depending on your plans for the day.
Aside from the parks and outdoor activities, Vineland is home to the Delsea Drive-In Theatre, Indian Trail Farm, the Tempest Raceway, and plenty of other fun attractions to enjoy.
Resources
State of New Jersey Department of Health. (n.d.). Drug-Related Hospital Visits.
State of New Jersey Department of Human Services. (2018). Substance Abuse Overview 2018 Cumberland County.