Jackson, MS Drug and Alcohol Statistics
Jackson is located in Hinds and Raymond counties. According to studies, Hinds County has the third highest number of suspected overdose deaths as of 2021.1 Generally, statistics about drug abuse in Mississippi show that:1,2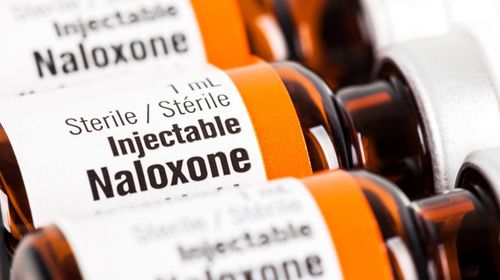 Hinds County had the second-highest number of naloxone overdose interventions in 2021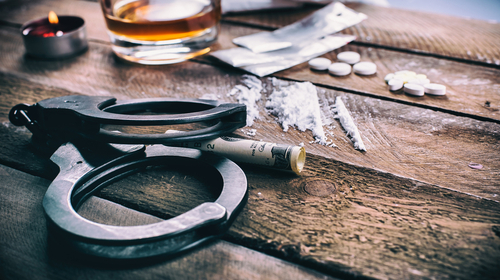 In 2021, Hinds County has the second-highest number of drug-related arrests in the state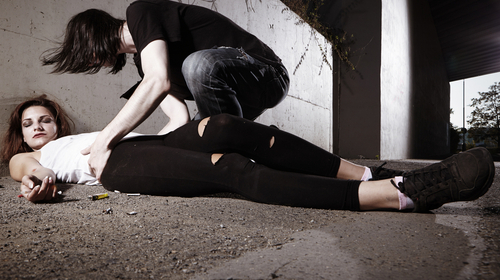 Drug overdose deaths doubled between 2019 and 2020 in this county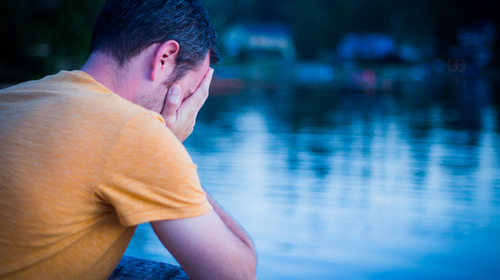 The rate of overdose deaths caused by drugs is twice that of deaths caused by an alcohol overdose
Expert Insights

A $6 million federal grant has been awarded to the University of Medical Medicine Center in Jackson, Mississippi to help fund statewide treatment for drug and alcohol addiction. As the state capital, Jackson boosts many attractions, yet it also struggles with poverty. This leaves many struggling with addiction unable to pay for treatment. Grants at the city, state, and national level are a necessary aid in the transformation of the unresolved opioid epidemic, allowing for those who would seek treatment to receive the help they need. To be frank, without these programs, we don't have a chance.

~ Lesley Wirth
Top 5 Drug Rehabs in Jackson, Mississippi
Below are the top five addiction treatment centers in Jackson based on the following criteria:
Offering evidence-based treatment
Accreditation
Certifications
Client testimonials / reviews
Harbor House Chemical Dependency Services
Located in Miami, Florida, and serving the surrounding communities, Harbor Village is a treatment facility that provides individualized rehabilitation programs for its clients. They offer evidence-based treatment, multiple levels of care, and top-notch amenities.

They specialize in:

Intervention support
Individualized recovery plan
Medical detox
Medication-assisted treatment
Residential inpatient treatment
Partial hospitalization program (PHP)
Intensive outpatient program (IOP)
Relapse prevention
Special programs
Aftercare support services

Treatment programs are supported by:

Joint Commission accreditation
LegitScript Certified

Location and contact information:
9198 NW 8th Ave
Miami, FL 33150
844-430-2299
Defining Wellness Centers
Defining Wellness Center is a premier drug and alcohol rehab center located just outside of Jackson, in the small town of Brandon, Mississippi. Situated on 26 acres of green landscape, Defining Wellness Center provides conventional treatments along with music therapy, equine therapy, trauma care, fitness classes, and wellness services. The staff is board-certified addiction medical doctors and licensed clinicians who assess and oversee the entire treatment course.

They specialize in:

Medical Detox
Inpatient
Partial Hospitalization
Outpatient
Dual Diagnosis
Equine Therapy
Music Therapy
Aftercare

Treatment programs are supported by:

The Joint Commission
LegitScript Certified

Location and contact information:
3949 Highway 43 North
Brandon, MS 39047
(855) 790-9303
Mississippi Drug and Alcohol Treatment Center
Mississippi Drug and Alcohol Treatment Center is a family owned and operated drug and alcohol rehab location in Biloxi, Mississippi. Their treatment programs last from 30 – 90 days to support a full detox and time spent working through the underlying causes of the addictive tendencies. New coping skills for living outside of rehab are introduced and integrated prior to discharge.

They specialize in:

Detox
Residential Inpatient
Partial Hospitalization
Intensive Outpatient
Aftercare

Treatment programs are supported by:

Location and treatment information:
3251 Reece Bergeron Road
Biloxi, MS 39532
(855) 334-6120
G.V. (Sonny) Montgomery VA Medical Center
G.V. (Sonny) Montgomery VA Medical Center provides primary care and specialty health services such as mental health care, women's health services, and other programs for military veterans.

Treatment programs include:

Homeless veteran care
LGBTQ+ veteran care
Women veteran care
Mental health treatment
Rehabilitation and extended care
Vocational rehabilitation and employment programs
PTSD care

Treatment programs are supported by:

Joint Commission accreditation
LegitScript certification

Location and contact information:
1308 Harrison Avenue
McComb, MS 39648
601-250-0965
Hinds Behavioral Health Services
Hinds Behavioral Health Services is designed for adults who are seeking help with issues resulting from alcoholism and drug abuse. They provide individual, group, and family treatment programs in an outpatient setting. Their team helps clients by creating individualized recovery plans, relapse prevention, mental health assessments, identifying family and social dynamics, and providing addiction resources and prevention education.

They specialize in:

Intensive Outpatient Program (IOP)
Outpatient Rehab
Medication-Assisted Treatment (MAT)
Aftercare Support
Dual Diagnosis
DUI Second Offender Program

Treatment programs are supported by:

Joint Commission accreditation
LegitScript certification

Location and contact information:
3450 Highway 80 West
Jackson, MS 39209
601-321-2400
Cost of Drug Rehab in Jackson
Rehab costs vary widely and typically depend on:

Treatment setting (inpatient or outpatient)
Features and amenities (luxury or standard rehab facility)
Duration of program (30, 60, or 90 days)
Private health insurance, Medicaid, and Medicare
Many people have health insurance and can use their coverage to pay for services. Thanks to legislation such as the Affordable Care Act and Mental Health Parity and Addiction Equity Act, health insurance companies must provide coverage for medical conditions, including substance use disorder (SUD).
If you don't have health insurance, however, there are many other options to help pay for care. For example, you can reach out to friends or the virtual community with a crowdfunding campaign. You can also look into medical loan payment plans, which you can find by asking about the facility you're interested in.
Low-Cost and Free Drug Rehab Centers in Jackson
If the aforementioned options don't work, look for low-cost and free drug rehabs in Jackson. These programs are typically funded by state, local, and federal resources, such as the SAMHSA block grant and funds offered by religious organizations.
Free state-funded facilities are usually only for those that qualify by having a very low income. At these places, you might see a sliding fee scale, which lowers the cost of treatment following a scale determined by income levels. They might also offer scholarships, where the facility or a third party covers all or part of the cost of care.
Addiction Treatment Settings
Because no two paths to recovery look alike, there is a range of treatment settings available to ensure you get the best care for your needs. These settings are:4
Medical detox programs to help you cope with cravings and symptoms of withdrawal, which can last a week to two weeks
Inpatient or residential care, where you live in the facility for a month or longer
Partial hospitalization programs (PHPs) require daily visits for several months
Intensive outpatient programs (IOPs) require several treatment sessions per week and can last anywhere from three months to a year or longer
Standard outpatient programs (SOPs) typically provide a single session per week, along with regular phone calls with your therapist and the recommendation to participate in community-based support groups such as AA/NA or SMART Recovery
Aftercare programs, including support groups to provide ongoing encouragement and opportunity to engage with a community of people in recovery
Specialized Drug Rehabs in Jackson
There are also specialized programs for people of differing backgrounds, such as:
Veterans rehab
Men's, women's, and teens programs
LGBTQIA+ facilities
Executive centers that offer higher levels of privacy
Luxury programs with sought-after amenities, such as a spa
HIV+ programs
Christian and other faith-based treatment centers that offer pastoral counseling and prayer groups
Holistic options for people that want to engage in more nature-based and experimental therapies during their time at a Jackson drug rehab
Telehealth and online services, including individual and group therapy sessions
How to Choose the Right Jackson Drug Rehab
When choosing rehabs and detox centers in Jackson, make sure to learn about the program you're committing to, such as its:
Treatment type and philosophy (do they offer holistic programs, for example, or do they take a spiritual approach)
Rehab center rules regarding dress code, cell phone policy, and when you can have visitors, for instance
Features and amenities
Location
Cost and whether your insurance lists it as an in-network provider
Should You Travel for Drug and Alcohol Rehab in Jackson?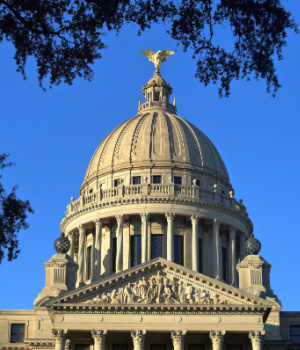 If you love the Mississippi area, the capital city of Jackson might be a great place for you to seek addiction treatment. According to the SAMHSA, there are six facilities to choose from within five miles of the city center of Jackson and easy access to other nearby cities with more options via the nearby 20 and 55 highways.3
Services offered at Jackson alcohol rehabs include regular outpatient services and an outpatient detox program, inpatient programs, and telehealth services. Your care needs are the first factor to consider when choosing your alcohol and drug rehab in Jackson, so you can benefit from the wide range of programming available in Jackson and surrounding areas.
Exciting attractions and other places of interest in the Jackson area include:
Endless opportunities to enjoy the great outdoors, such as the 300-acre LeFleur Bluff State Park and the Mississippi Museum of Natural Science that resides within
Family fun like that found at the Jackson Zoological Park, the dynamic Buddy Butts Park with a model train and go-karts, and the Mississippi Children's Museum
Places to soak up the wealth of local history, like the Mississippi Civil Rights Museum, the Mississippi Agriculture and Forestry Museum with its 1920's-themed "Small Town Mississippi" replica hall and 39 acres to explore, and the Eudora Welty House and Garden, the 75-year home and office of the famed writer
Sporting locations such as the Smith-Wills Stadium and the nearby Mississippi Sports Hall of Fame and Museum
In the far west corner of Jackson is the Clinton neighborhood, where you can spend time at Buddy Butts Park and Brighton Park. The area has plenty of amenities, such as schools, shops, and places to eat.
Downtown Jackson is home to the Jackson Zoo, as well as Jackson State University, in the Belview hood. There is plenty of employment in this area, with hotels and other businesses galore, and more as you move east. The eastern section is home to the Flowood and Jackson neighborhoods, with fun places to cool off, such as the Shiloh Splash Park and the Cinemark Pearl, and XD Theater.
Alcohol and Drug Laws in Mississippi
To prevent the damages caused by alcoholism and addiction to drugs and to treat problems when they occur, the state has enacted various related laws.
Naloxone Access Standing Order: The opioid antagonist standing order in Mississippi provides pharmacists the opportunity to offer Naloxone kits to people who don't have a prescription, such as family members of people at risk of an overdose.5 They are also enabled to legally offer training in the best practices when using the overdose reversal kits.
Good Samaritan Overdose Law: The good Samaritan overdose laws prevent people from being prosecuted for certain crimes if they call 911 to report an overdose.6 This helps get emergency services to people quickly with overdose reversal medication. If a person is carrying or taking an illegal substance, they may be protected from prosecution when interacting with law enforcement regarding their involvement in the overdose situation.
Family and Medical Leave Act (FMLA): While MS has yet to officially adopt a paid medical leave statute, employees are usually qualified for unpaid leave under federal FMLA laws.7 These laws require most employers with at least 50 employees to offer a 12-week unpaid leave of absence to treat medical conditions and either give them their old position when they return or an equal or better position if they had to fill that spot during the employee's time on leave.
Opiate Prescription Limitation Laws: To prevent undue addiction and the resulting overdoses that can occur, Mississippi law prohibits doctors from prescribing more than ten days' worth of opiate medication for patients with non-cancer-related pain and is highly discouraged from providing more than a three-day supply.8 There is also a prescription drug database to help prevent patients from doctor shopping or getting a duplicate prescription from multiple doctors.
If you need treatment for addiction in Mississippi, give us a call at 800-405-1685 (
Who Answers?) . We're standing by to answer questions and verify insurance, and help you find accredited alcohol and drug rehab centers in Jackson for you.
Resources
Opioids and Substance Use – Mississippi State Department of Health. (n.d.-b). MS Department of Health.