Alcohol and Drug Use Statistics in Gulfport
Recent results of 2020 surveys reveal Harrison County is in the top three Mississippi locations with the biggest substance use problems.  It is the county with the third largest number of overdoses, just below Jackson and Hinds.1 The statistics below show Gulfport and the surrounding areas facing a huge battle.
1,620
1,620 emergency room overdoses for all drugs1
281
281 Naloxone administrations by emergency medical staff1
73
73 adults hospitalized for substance use disorders2
47.7%
47.7% of adults report misusing alcohol in the last 30 days2
Although Gulfport has its share of drug and alcohol misuse, it also has numerous treatment opportunities in drug and alcohol rehabs in Harrison County. The coast can be a great place to get a fresh start in recovery.
Leaders of drug rehabs in Gulfport and Harrison County are also working hard to resolve these issues. They are expanding drug and alcohol rehabs in Harrison County at low or no cost to ensure everyone can receive the help they need. Mississippi state grants help cover inpatient and outpatient Gulfport drug rehab costs.
Traveling to and Within Gulfport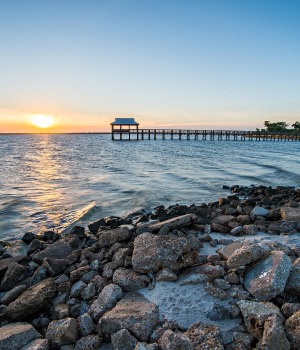 Gulfport is a tourist town with a deep history dating back to indigenous groups such as the Choctaw. Today Gulfport is home to over 70,000 residents.
Whether you are planning to enter a Gulfport drug rehab or visit with a loved one receiving treatment, Gulfport is easily accessible. The following transportation options exist in Harrison County:3
Gulfport-Biloxi International Airport is five miles from the center of Gulfport
Highways 90, 40, and I10 are major roadways with quick access to Alabama and Louisiana
Private transportation options include
Taxis
Rental cars
Limousine services
Shuttles
Buses
Uber and Lyft
Coast Transit Authority has affordable public transportation bus routes
Searching for a place to stay in Gulfport is easy, and with the following options:
Lodging options include
Hotels and motels
Cottage rentals
Beach resorts
Bed & Breakfasts and Inns
Air BnB and VRBO
RV parks and campgrounds
You can fill your spare time with activities that support recovery, including:
Museums
Off-shore fishing
Boutique shopping
Golfing
Boat excursions
Adventure parks
Wellness spas
Concerts and festivals
Historical tours
Support groups like AA, NA, and Alateen
Resources
The Mississippi Opioid and Heroin Data Collective. 2021. Provisional Data Report Calendar Year 2020.
Mississippi State University. 2021. Head-Start Early Head-Start Community Needs Assessment.