Drug and Alcohol Statistics in Eden Prairie
Substances like drugs and alcohol do not discriminate. They want to take over the lives of the Eden Prairie teens, young adults, adults, and seniors. In 2020, fatal overdoses involving the following:1


96

96 Psychostimulants, like methamphetamine


Out of the 1,646 nonfatal overdoses in 2020, the majority were in residents between the ages of 15 and 34. Additional statistics from 2020 reports show the following:1,2


5,593

5,593 alcohol use disorders

3.6%

3.6% of 8th graders have misused prescription pain medication

6%

6% of 9th graders misused pain meds in the last 30 days
Getting to and Around Eden Prairie
Flying into the Minneapolis-St. Paul International Airport is ideal for someone traveling a distance to Eden Prairie. After landing, you can access ground transportation, such as taxis, shuttles, rental cars, and Metro transit bus and light rail services.
Things to Do in Eden Prairie
An essential part of recovery is participating in healthy, sober activities that enrich and support your goals. Eden Prairie has no shortage of things to do in your spare time outside of the drug and alcohol rehab in Hennepin County:3
Join one of nine adult athletic leagues
Join a public art project
Enjoy over 1,000 acres of parks with trails, natural springs, and other games and amenities
Splash pads
Public beaches
Disc golf
Skating rinks
Sledding and skiing
Archery range
Attend local AA or NA support groups
Take classes to learn new hobbies like art, swimming, skating, or tennis
Look through one of the largest telescopes in Minnesota at the Staring Lake Observatory
Places to Stay in Eden Prairie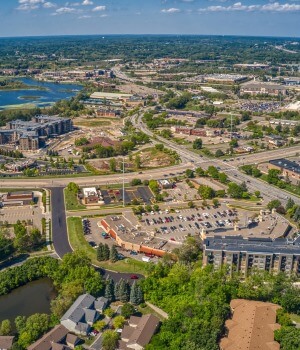 If you are set to enter inpatient rehab, you can go straight to the facility. If you plan to enter outpatient drug rehab in Hennepin County, you will need a place to stay like:4
Hotels and motels
Air BnB and VRBO
Resorts
Campgrounds and RV parks
Bed and Breakfasts and Inns
Entering a drug rehab center for detox and therapy in Eden Prairie is much easier when you know the resources available for you and your family.
Resources