Alcohol and Drug Use Statistics in Royal Oak, MI
Oakland County has experienced a substantial rise in the cases of death from overdoses in the last several years. The following statistics illustrate the extent and impact of drug and alcohol misuse in Royal Oak, MI, Oakland County, and the corresponding substate region:1,2

17%
Nearly 17% of the residents 12 years and older reported marijuana use in the past year between 2016 and 2018.
59%
About 59% of the residents 12 years and older reported alcohol use in the past month between 2016 and 2018.
27%
Close to 27% of the residents 12 years and older reported binge alcohol use in the past month between 2016 and 2018.
Levels of Substance Abuse Care
There are several levels of care for addiction treatment. Some people enter treatment at one level, while others start with inpatient and make their way through the continuum of care.
Alcohol and Drug Detoxification
Detox is the process of safely and comfortably removing drugs or alcohol from your system. Performed under medical supervision in a hospital, residential, or outpatient setting, your withdrawal symptoms are comfortably managed, allowing you to transition into formal treatment services.
Inpatient Drug and Alcohol Rehab
Residential or inpatient treatment involves living at the rehab facility and receiving 24/7 care under supervision. A combination of treatment interventions are offered, including individual and group therapy, nutritional counseling, experiential therapies, and medication.
Partial Hospitalization Programs (PHPs)
PHPs allow you to live at home while attending treatment at a hospital. You may receive many of the same treatment modalities of inpatient care, with the difference being that you can return home during non-treatment hours. PHPs can be a bridge between inpatient and outpatient care.
Intensive Outpatient Programs (IOPs)
A step down from a PHP, IOPs allow you to attend a few hours of counseling over several days each week. You spend the rest of your time at home, working, or fulfilling other obligations.
Standard Outpatient
The least intensive treatment option, standard outpatient care involves one to two hours of treatment per week. This option has the least oversight and supervision. Highly motivated people with a strong support system tend to find this level beneficial.
Relapse Prevention
Relapse prevention, also known as aftercare, begins when a rehab program is complete. People receive forms of ongoing support and encouragement through 12-step groups, non-12-step groups like SMART Recovery, ongoing therapy, sober living homes, and more.
How to Pay for Substance Addiction Treatment in Royal Oak, Michigan
Private Insurance
By law, all insurance providers are required to cover substance abuse and mental health treatment services in some capacity. Call your provider to learn about your specific coverage, including your deductible and copay.
Michigan Medicaid
Michigan's Medicaid program provides health insurance to low-income residents. It covers various treatment services like inpatient drug rehab and outpatient substance abuse treatment. Make sure to ask if the treatment center you're interested in accepts Medicaid.
Michigan Medicare
Michigan Medicare is a government program providing coverage to residents with end-stage renal disease and those over the age of 65. You can use Medicare to cover the cost of drug addiction treatment services, including rehab.3 Some rehabs don't accept Medicare insurance, so it's important to do your research.
TRICARE in Michigan
Michigan TRICARE is a government program providing health insurance coverage to the U.S. Armed Forces military personnel, veterans, and their families and dependents. TRICARE covers addiction treatment services, such as rehab and medication-assisted treatment.
Sliding Scale Rehabs
Sliding scale rehabs are income-based, charging only what a resident can reasonably afford to pay. In order to qualify for a sliding scale rehab in Michigan, be prepared to provide proof of income.
IHS-Funded Drug Rehabs
Drug rehabs funded by the Indian Health Service provide free addiction treatment to Indigenous people in the U.S. and Alaskan Natives.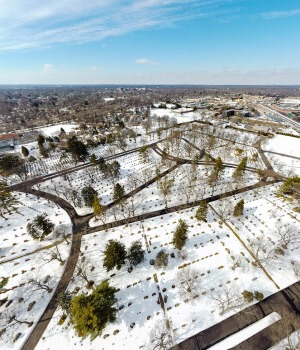 Everything You Need to Know About Visiting Royal Oak, MI
You may find the following tips valuable if you are considering a drug or alcohol rehab in Royal Oak, MI, or planning to visit a friend or family member in a facility in the city:
Royal Oak, MI, is roughly 15 miles from Detroit and a 20-minute drive. Several highways provide access to and from Royal Oak, including I-75 in the north-south direction, I-696 in the east-west direction, and M-1 along the southeast-northwest direction.
Airport options for travel to and from Royal Oak include Windsor International Airport (26 miles away), Detroit Metropolitan Wayne International Airport (32 miles away), and Bishop International Airport (51 miles away).
Amtrak offers rail service multiple times a day to and from Royal Oak between major Midwestern cities like Chicago.
You can accomplish some errands in Royal Oak, MI, without a car. The most walkable part of the city is its downtown neighborhood, where you can achieve most errands on foot.
SMART offers safe, convenient, and reliable public transportation for several counties in southeast Michigan, including Oakland, Wayne, and Macomb counties. Bus fares are $2.00 for a fixed route, $2.50 for a park and ride, and $4.00 for a connector.
Taxis and rideshare options, such as Uber and Lyft, provide convenient means to travel to and within the city.
Royal Oaks has several shopping centers, parks, and cultural attractions, including the Detroit Zoological Park.
Travel Lodge, Hotel Royal Oak, and Hyatt Place Detroit Royal Oak are a few hotels to choose from for your stay in Royal Oak.
Michigan Alcohol and Drug Laws
Michigan lawmakers and public health agencies enacted the following laws related to substance misuse and overdoses:1
Michigan Good Samaritan Overdose Law: This law encourages witnesses to call 911 when someone is experiencing an overdose and protects them from prosecution for minor drug-related charges.
Michigan Naloxone Access Law: Pharmacists in Michigan can dispense Narcan (naloxone) without a prescription, increasing access to this life-saving opioid overdose reversal medication.
Michigan Driving or Operating Under the Influence Laws: A first offense of driving or operating under the influence of alcohol or liquor (OUIL) or drugs (OUID) results in a fine up to $500, imprisonment up to 93 days, and/or driver's license suspension for up to two years.4 Additional offenses can lead to imprisonment of up to five years and driver's license revocation for up to five years.
Michigan Regulation and Taxation of Marijuana Act: In 2018, the Michigan Regulation and Taxation of Marijuana Act legalized recreational marijuana for adults over the age of 21. Michigan state law specifies all use of cannabis must be done in private; it is illegal to use cannabis in a public space. It is also illegal to carry cannabis in areas frequented by children, such as schools or school buses.
Resources
Michigan Department of Health and Human Services. (2019). Drug Overdose Deaths in Michigan, 2016-2017.
Substance Abuse and Mental Health Services Administration. (n.d.). 2016 -2018 NSDUH Substate Region Estimates – Tables.