Alcohol and Drug Use Statistics in Framingham, MA
Getting help for an opioid or other addiction is the obvious way to prevent an overdose and get your life back on track. While getting treatment is easier said than done, not getting treatment turns into the following Framingham and Middlesex County statistics:2,3
3,140
Between 2010 and 2021, Middlesex County had a total of 3,140 opioid-related deaths, making it the highest-ranking county for opioid fatalities among 13 other nearby counties.
Traveling to and Within Framingham, Massachusetts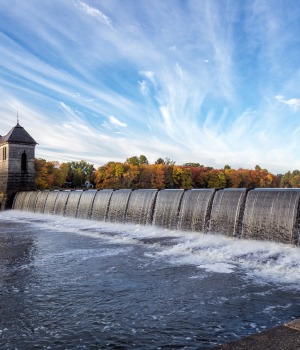 Whether you're thinking about getting inpatient or outpatient treatment at one of the Framingham drug rehabs or Framingham alcohol rehabs or are planning to visit a loved one currently in a Framingham treatment center, you'll need to know how to get around and more.
Here are some Framingham travel tips:
The closest major airport to Framingham is the Boston International Airport (BOS), which is roughly a 21-mile distance.
The Metro West Regional Transit Authority (MWTRA) provides public transportation via 12 different bus routes connecting to the entire MetroWest community, which includes Framingham.
Rideshares such as Uber and Lyft and traditional taxis, car services, and rental options are also widely available throughout the city.
There are dozens of hotels in and near Framingham to accommodate all types of budgets. This includes luxury hotels, modest hotels, motels, and Airbnb.
There are plenty of indoor and outdoor activities to experience in Framingham. This includes the Garden in the Woods, Cochituate State Park, Danforth Art Museum, Sunbrella IMAX theater, restaurants, shopping, and more.
Framingham is a reasonably walkable city. However, it follows a mostly World War II-dominated pattern which makes it more car-necessary when it comes to getting around.
Framingham is considered a very safe city. However, crime does still happen. Always be aware of your surroundings and never wander off alone in certain neighborhoods.
Resources
Ryan, Marian T. (2021, December 31). Middlesex County Fatal Overdose Statistics.
Massachusetts Department of Public Health. (2022, June). Number of Opioid-Related Overdose Deaths by City/Town.
Massachusetts Department of Public Health. (2022, June). Number of Opioid-Related Deaths, All Intents, By County, MA Residents: 2010-2022.