Alcohol and Drug Use Statistics in Rockville, Maryland
Rockville is in Montgomery County, MD. There are multiple federal agencies that track the number and rate of people that enter rehab or die from substance use disorder (SUD) each year. Their reports show that:1,3,4

27.3
27.3 per 100 Montgomery County residents were prescribed opiate-based medications in 2019.
553
In 2020, 553 people died of a drug overdose, and 154 died from an alcohol overdose in Montgomery County.
Levels of Care for Rehabs in Illinois
Several levels of addiction treatment are available to meet various care and recovery needs.
Detox
Residential or inpatient treatment involves 24/7 care. It's the most intensive treatment setting, offering constant supervision. In this setting, you will typically participate in individual, group, and family therapy sessions, and you may receive medication and additional recreational and holistic therapies.
Residential or Inpatient
Residential or inpatient treatment is the most intensive treatment setting, involving 24/7 care. Medication, individual and family therapy, and recreational therapy are common forms of treatment at this level.
Partial Hospitalization Programs (PHPs)
PHPs often involve some of the same treatment methods used in inpatient care. The difference is, you only stay at the facility during treatment times, then return home.
Intensive Outpatient Programs (IOPs)
IOPs provide several hours of treatment over several days per week. Treatments often include individual and group therapy. This type of program is a step down from partial hospitalization, and many people transition to IOPs after completing a residential or PHP program.
Standard Outpatient
Standard outpatient programs are often appropriate for individuals who have mild additions and strong support systems. This level of care requires a couple hours of care per week, typically with a therapist in their office or at an outpatient clinic.
Aftercare
Once inpatient or outpatient treatment is completed, aftercare provides ongoing support, such as 12-step meetings, transitional housing, or therapy. It is an important component of relapse prevention.
How to Pay for Addiction Treatment in Rockville, Maryland
Private Insurance
All insurance companies must provide at least some coverage for substance abuse treatment, per the Mental Health Parity and Addiction Equity Act. Each plan differs, so contact your provider to find out exactly what yours covers.
Medicaid
Maryland Medicaid is a government-funded insurance program that provides health insurance for low-income individuals and families. Medicaid offers coverage for various forms of drug and alcohol addiction treatment. To be eligible, you must live in Maryland, be a U.S. citizen or meet immigration status requirements, and earn less than 138% of the federal poverty level. You must apply for Medicaid coverage in Maryland, and the treatment program must accept Medicaid as a method of payment.
Medicare
Medicare is a federally funded health insurance program that provides coverage for Americans aged 65 and older, as well as individuals with certain disabilities. Some forms of addiction treatment are covered under Medicare Part A, and others are covered under Part B. Not all rehab facilities accept Medicare, so it's important to confirm accepted methods of payment before starting a program.
TRICARE in Maryland
TRICARE in Maryland (North region) provides health insurance coverage for military personnel, veterans, and their families. This includes addiction treatment services; however, various plans differ in their coverage.
IHS-Funded Drug Rehabs
The Indian Health Service (HIS) is a federally funded health program for indigenous people. Native Americans and Native Alaskans who need SUD treatment can receive low-cost or free services, even if they have other insurance coverage.
Local Information: Everything You Need to Know About Rockville, Maryland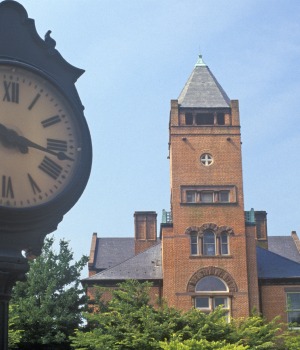 People come to Rockville to work, earn a degree at one of the numerous educational institutions, such as Montgomery College, and enjoy a peaceful suburban lifestyle. Given its proximity to the Baltimore-Washington metro, it's pretty easy to get to Rockville and move around town if you don't drive a personal vehicle. There's also plenty to do in this idyllic city while you are receiving treatment or visiting a loved one in recovery.
The nearest international airport is the Baltimore/Washington International Thurgood Marshall Airport, a 50-minute drive from Rockville if you take the 1-95. You can also take the Amtrak to get straight to the city from the airport.
Rockville Town Center, near downtown Rockville Town Square, is home to a variety of indoor stores and kiosks as well as places to eat. There's also the Montrose Crossing Shopping Center on the other side of town.
There are 14 grocery stores in Rockville, three major hospitals, including Kaiser and Adventist, three post offices, and two libraries.
Kids can go to one of 14 primary schools in Rockville's Montgomery County Public School District. There are also multiple higher education institutions and community colleges in the area.
History lovers often visit Rockville to appreciate significant sites such as the Red Brick Courthouse, the Glenview Mansion, or the Beall-Dawson Museum.
Maryland Drug and Alcohol Laws
Maryland policy makers have established the following laws regarding substances:1,2,3,4,5
Protection Against Discrimination: Article 49B provides protection against discrimination for Maryland residents who are participating in or have completed a substance use disorder treatment program and are no longer using drugs illegally.
Marijuana Laws: On November 8, 2022, Maryland officially voted to legalize recreational marijuana use. Listed as Question 4 on the ballot, voters overwhelmingly supported the amendment allowing residents to possess, use, and grow marijuana under the regulation and supervision of the Maryland General Assembly. Starting on July 1, 2023, the ballot initiative will legalize personal possession of up to 1.5 ounces of marijuana and the cultivation of up to two plants for personal use in Maryland
Low-Level Drug Possession: Maryland officials do not prosecute for possession of small amounts of illicit drugs/drug paraphernalia. Effective March 2020, this policy was enacted to reduce the number of people jailed for minor offenses.
The Good Samaritan Law Maryland's Good Samaritan Law protects those who seek or receive emergency medical assistance during a suspected overdose. The law does not cover drug felonies or witnesses who fail to help during the medical emergency. The Good Samaritan law is meant to save lives by removing the fear of arrest or prosecution for:
Possession or use of a controlled dangerous substance
Possession or use of drug paraphernalia
Providing alcohol to minors
Alcohol and Drug Courts: Maryland drug courts allow offenders to enter treatment for SUDs as an alternative to legal punishment.