Lexington Drug and Alcohol Use Statistics
The 2015-2016 National Survey on Drug Use and Health estimates that approximately 17,000 Kentuckians over age 18 have used heroin within the last year.
According to the 2018 Kentucky Treatment Outcome Study: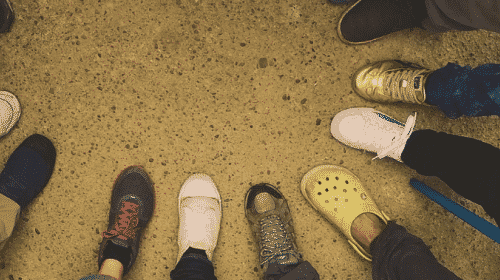 1,224 individuals enrolled in subsidized substance use rehabs between July 2015 and June 2016.1,2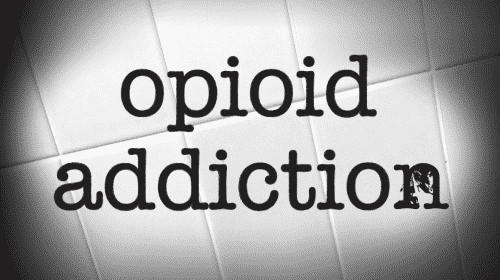 46% of those admissions admitted to misusing opioids (other than heroin) in the 12 months before treatment.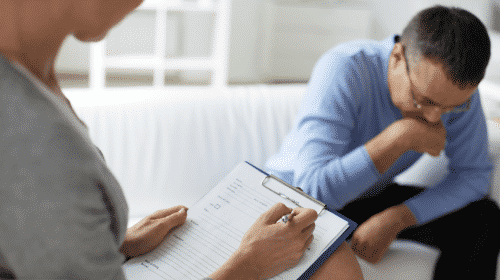 25% of admissions reported misusing opioids (other than heroin) during the month before entering treatment.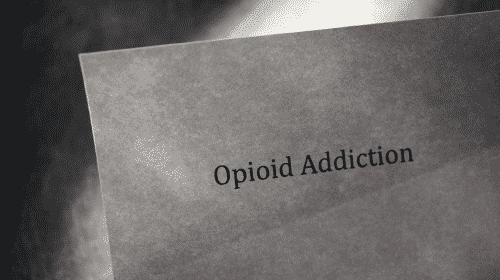 14% reported heroin use within the previous 12 months, and 6% reported heroin use during the last month.
Kentucky Drug Climate
Although opioid use decreased in those seeking treatment, the opioid epidemic impacted other areas in Kentucky, particularly those residing in larger urban areas in Fayette County. For example, the number of people seeking treatment in a hospital for an unrelated reason, but diagnosed with an opioid use disorder, rose from 992 individuals in 2012 to 1,579 individuals in 2016.2
The Cost of Alcohol and Drug Rehab in Lexington
Drug and alcohol rehab can reduce social and health-related costs by a significant amount. While the cost of treatment can be prohibitive, it can help reduce the cost of continued use. Reports show that substance abuse costs more than $600 billion annually.5
Costs of rehab depend on factors including:
Amenities (such as private room or view)
Duration of treatment (30 or 90 days)
Insurance Options
Lexington facilities provide options to pay for drug and alcohol rehab. People without insurance may qualify for a subsidized plan, low-cost, or free options.
Free clinics
Medicaid/Medicare
Government or publicly funded programs
Nonprofit
Sliding scale fees (based on the person's income)
Private insurance
Self-pay or cash
Inquire about payment options before entering a treatment center.
Popular Drug and Alcohol Rehab Centers in Lexington
Lexington offers many drug and alcohol rehab options, including those with multiple locations. Below are some popular Lexington rehab centers.
Landmark Recovery
Landmark Recovery provides a full spectrum of drug and alcohol dependency treatment options. The intake period lasts three to five days to determine the individual's needs. The process includes:
Physical and vital signs assessment with transport to a hospital, if necessary
Medical history, history of use, and blood and urine screenings
Assessments to determine if medical detox is necessary
Assessment for potential co-occurring diagnoses
Treatment options include individual and group therapy, medical detox, inpatient and outpatient options, partial hospitalization, mindfulness and recreation, SMART recovery programs, a 12-step program, and a recovery coach program.
Landmark Recovery accepts self-pay options, private insurance, Medicare, and Medicaid.
Addiction Recovery Care Outpatient
Addiction Recovery Care (ARC) operates a network of 36 rehab centers in eastern and central Kentucky. ARC offers total care, including:
Detox
Inpatient
Outpatient
Intensive outpatient
Medically Assisted Treatment (MAT)
Vocational rehabilitation
Job training
Transitional assistance
Treatment options include supervised detox, personalized treatment plans, one-on-one and group counseling, 24/7 program support, spiritual mentoring, and recovery meetings.
ARC accepts Medicaid, private insurance, and self-pay options.
Chrysalis House
Established in 1978, Chrysalis House is Kentucky's oldest substance abuse treatment program for women. Located on the grounds of Eastern State Hospital, Chrysalis House specializes in treating pregnant and parenting women. Approximately 50% of residents at Chrysalis House are pregnant and deliver their babies while in the program. Mothers can keep their newborns and toddlers on-site while in residential treatment.
Levels of Care
Outreach and engagement
Crisis intervention
Screening
Assessment
Treatment planning
Medical care
Pharmacotherapy/medication-assisted treatment
Mental health services
Case management
Substance use counseling
Education
Trauma-informed and trauma-specific services
Continuing care
Treatment options include mental health treatment, case management, domestic violence counseling, computer training, GED tutoring, vocational training, job placement assistance, access to medical care, housing assistance, and children's services.
Chrysalis House accepts sliding-scale payment assistance, self-pay, private insurance, Medicaid, Medicare, and financial aid.
The Ridge Behavioral Health System
The Ridge Behavioral Health System operates a 110-bed hospital, providing psychiatric (mental health) and substance use services to children, adolescents, and adults. The facility offers 24-hour care, seven days a week, with treatment programs for children, young adults, men, and women.
Treatment options include inpatient and outpatient services, dual diagnosis, detox treatment, and aftercare support.
The Ridge accepts Medicaid, private insurance, self-pay options, and Medicare.
What to Expect at a Lexington Drug and Alcohol Rehab
Research Lexington drug rehabs and what they offer before entering treatment. This includes learning about payment options for free care, Medicaid, or Medicare, sliding-scale fees, self-pay options, and private insurance. Services vary but typically include:
Physical and mental health assessments
Detox services
Co-occurring diagnosis and treatment
Intervention
Support groups
One-on-one therapy sessions
Addiction medication (if applicable)
Detox Services
Frequent substance use can cause your physical and mental functions to become dependent on the substance to function. When the substance is no longer present, you may experience withdrawal symptoms. Withdrawal symptoms vary based on:
Type/amount of substance(s)
History of use
Method of use (e.g., injecting or smoking)
Physical and mental health history
Current health status
Withdrawal from alcohol, benzodiazepines, and barbiturates can be fatal. Opioid withdrawal can be excruciating. Trained staff typically performs detox in-house and supervises treatment 24/7.
Withdrawal from marijuana, Adderall, cocaine, MDMA methamphetamines, and PCP vary in severity and may require professional detox services.
Detox treatments focus on your withdrawal symptoms so you can become medically and mentally stable. Interventions may include:
FDA-approved withdrawal medications
Detox counseling
Case management
Withdrawal support
Depending on the substance used and the severity of withdrawal symptoms, detox treatment may last for weeks to several months.
Outpatient Treatment in Lexington
Outpatient treatment provides the option to get treatment while living in a sober living house or at home. You can still carry on with your regular activities, including work, school, social functions, or meetings.
Lexington outpatient treatment options include:
[/li]
Intensive outpatient substance abuse treatment (IOPs): Intensive outpatient programs (IOPs): An IOP requires hours of therapy up to five days a week.
Partial hospitalization programs (PHPs): Partial hospitalization programs (PHPs): A PHP provides several hours of treatment, five to seven days per week. This option meshes inpatient and outpatient treatment.


An intensive outpatient program provides more structure and support than standard outpatient treatment. It may also be an appropriate level of care for a person stepping down from inpatient treatment. Typically, a person may be required to attend therapy for nine to 19 hours per week.

Intensive outpatient programs address your mental health and medical needs. Additional services may include:
Medication-assisted treatment
Individual and group counseling
Behavioral therapy
Educational groups
Occupational and recreational therapy
Family therapy
Inpatient Drug and Alcohol Rehab in Lexington
Inpatient drug and alcohol rehab in Lexington requires you to stay at the center throughout your treatment, which can last 30, 90, or 180 days. Inpatient care starts with an intake session, documenting your substance use history, family history, and physical and mental health.6
Once the staff completes the intake and initial evaluation, a trained professional creates an individual treatment plan to determine the course of your treatment.
Your treatment plan may include:
Medical supervision
Medication management
Detox
Co-occurring disorder treatment
Individual therapy
Group therapy
Support groups
Educational classes
Individual therapy
Group therapy
Family therapy
Co-occurring Disorders Treatment
Those with mental health issues often have a higher propensity to misuse substances. A 2020 report by the National Institute of Mental Health states that 6.7% of adults (18 or older) had a co-occurring mental illness and substance use disorder (SUD).7
Individuals with SUD could have co-occurring mental health disorders, such as posttraumatic stress disorder (PTSD), major depressive disorder, antisocial personality disorder, or bipolar disorder. A co-occurring disorder diagnosis, or dual diagnosis, requires comprehensive care to treat each issue fully.
Online Addiction Care (Telehealth)
Telehealth gives people access to medical assistance over the internet. Telehealth became increasingly popular during the pandemic since people couldn't make in-person visits to a doctor or hospital. Access to Telehealth depends on your physical problem, mental health condition, and insurance coverage.
Medications for Opioid and Alcohol Addiction
You may require medicines for alcohol or opioid addiction. The Food and Drug Administration approves medications for these addictions. Medications include:8
Acamprosate: Acamprosate normalizes brain function and decreases cravings related to alcohol. It does not reduce or eliminate withdrawal symptoms.
Disulfiram (Antabuse): Disulfiram (Antabuse®) inhibits the metabolism of alcohol and causes an unpleasant reaction if you drink alcohol.
Naltrexone (Revia/Vivitrol): Naltrexone reduces alcohol-induced euphoria, taking away the physical high achieved by drinking alcohol. A rehab may prescribe additional mental health medications as needed.
Methadone: Methadone prevents withdrawal symptoms and reduces cravings by activating opioid receptors in the brain. It does not provide a euphoric high. It can be used during withdrawal and as long-term methadone maintenance.
Buprenorphine (Buprenex/Butrans): Buprenorphine eliminates withdrawal symptoms without producing a "high" or side effects of heroin and opioids. It can be used during withdrawal and in the long-term to reduce the risk of relapse.
Suboxone (buprenorphine/naloxone): Suboxone combines buprenorphine and naloxone. Buprenorphine reduces cravings and eliminates withdrawal symptoms, while naloxone can deter misuse because it can cause precipitated withdrawal if someone injects it.
Buprenorphine: Buprenorphine eliminates withdrawal symptoms without producing a "high" or side effects of heroin and opioids. It can be used during withdrawal and in the long-term to reduce the risk of relapse.
Suboxone (buprenorphine/naloxone): Suboxone combines buprenorphine and naloxone. Buprenorphine reduces cravings and eliminates withdrawal symptoms, while naloxone can deter misuse because it can cause precipitated withdrawal if someone injects it.
Types of Drug Rehab Programs in Lexington, Kentucky
People requiring drug and alcohol treatment do not fit into one category. They need treatment based on their history, family issues, substance use, and other unique situations. Types of rehabs include:
LGBTQ+ rehab: This rehab offers people a safe place for treatment while exploring challenges such as homophobia, discrimination, family acceptance issues, transphobia, and social exclusion.
Faith-Based Rehab
Faith-based rehab programs offer a spiritual approach to addiction recovery, integrating prayer groups and literature studies into treatment plans. If your religion is important to you, you may want to consider finding a spiritual rehab.
Adult men-only rehab: These facilities focus on treatment for adult men and can focus on specific issues like stigma or emotional expression.
Adult women-only rehab: Women-only rehabs provide treatment to women while providing a safe place to stay. This kind of rehab is especially beneficial for those who have suffered trauma or abuse (including sexual abuse) from a partner or loved one.
Teen Rehab: Teens need specialized therapies different from adults. These rehabs give teens a safe place to explore their issues and receive access to support.
Luxury Rehab
Luxury rehabs provide patients with a relaxing resort-like environment to jumpstart their addiction recovery. Every luxury treatment program is different but they typically provide upscale features, such as swimming pools, massage therapy, spa treatment, equine therapy, gourmet meals, and more.
Business executive rehab: Business executive rehab provides working professionals with the tools to continue working while in treatment. These rehabs typically offer upscale amenities including workrooms, office space, office equipment, and high-speed internet.
Drug and Alcohol Laws in Lexington
Kentucky Good Samaritan Law: Passed in 2015, Kentucky SB192 introduced The Good Samaritan Law as a response to increasing opioid use in Fayette County. The law protects individuals who call 911 to report an overdose. Acting as a Good Samaritan, the individual cannot be prosecuted if found with drug paraphernalia or a small amount of drugs for personal use. The law does not protect anyone with a large amount of drugs or those who manufacture, sell, or intend to distribute illegal substances.
Kentucky Government Treatment Bills: Kentucky law forbids people from participating in the manufacture, use, possession, or distribution of dangerous, habit-forming, or inappropriate drugs without a prescription.

The law also provides a needle exchange program and permits certified pharmacists to dispense naloxone without a prescription.
How to Choose the Right Lexington Rehab
Choosing the right Lexington rehabilitation therapy can affect the success of your treatment and recovery program. Everyone has different issues; therefore, choosing the appropriate rehab is vital to your success. You may want outpatient rehab, while someone else responds better to outpatient care. You may need a combination of inpatient and outpatient programs, while others may opt for luxury rehab. There is no right or wrong answer; it should be based on what you need.
When choosing a Lexington drug rehab, consider the following factors:
Location
The location of your rehab can be just as important to you as your type of treatment. Maybe you want to stay close to home. Perhaps the thought of being in a city or near a beach suits you. Some rehab centers have more than one location. Call and find out what options are available.
Outpatient or Inpatient
Some rehab programs limit their treatment plans to inpatient or outpatient services. Most centers offer a combination of inpatient and outpatient programs. Contact your healthcare provider if you don't know what type of rehab is best for you.
Features and Amenities
While some people only want or need basic accommodation during treatment, others desire specific amenities to facilitate the process. These features may include gourmet meals, educational classes, spa treatments, massage therapy, acupuncture, holistic treatments, yoga classes, exercise programs, private rooms, and swimming pools. Call rehab for information for a list of amenities and the costs associated with each.
Continuing Care
Follow-up care is a vital part of your recovery to ensure you stick with your program. Continuing care can take many forms, including ongoing physical therapy, mental health examinations, blood and urine screenings, support groups, education, and medications.
Cost
Costs can be prohibitive, especially if you don't have insurance. When choosing a Lexington drug and alcohol rehab, calculate the total price and plan how to pay for it. Ask about funding options, including discounts, publicly-subsidized programs, government funds, or programs available through SAMHSA. In addition to private insurance, state-funded insurance, and Medicare, some rehab centers offer self-pay and payment plans.
Demographic-Specific Treatment
Some Lexington rehab facilities focus on a specific demographic within the community. These programs help individuals who are often underserved and unable to afford treatment. Examples of demographic-specific treatment programs include rehab for children, adolescents, young adults, rehabs for women or men only, veterans, or LGBTQ + individuals.
Insurance
Find out what insurance your rehab center accepts and if your insurance would cover your plan, including if the rehab is within your network. Also, check if there is a co-pay or any additional expense.
Peer Support
Many people who have recovered from alcohol or substance abuse find that providing peer support helps them feel better. If you think a partner support group can help you, choose a Lexington rehab facility that combines partner support meetings with your treatment plan. If you need to find an external support group, we can help you. Contact one of our treatment support specialists on our confidential and toll-free helpline. A staff member is available 24 hours a day, 7 days a week, prepared to provide you with information and resources.
Treatment Philosophy
Rehab is not a "one size fits all" solution. While some centers may provide primary medical care, others may focus on your belief system. Other rehabs may focus on location, age, sexual orientation, or other specific needs. Some centers offer a combination of customized treatment options. The philosophy of treatment is particularly essential if you have a co-occurring diagnosis.
Family Visitation
If your family visits you during treatment, make it easier for them to travel with you. Check the rules for guests. Some rehabs allow guests to stay all day. But most do not allow overnight stays.
Resources