Alcohol and Drug Use Statistics in Gary, IN
Drug use, particularly opioid use has become a significant public health concern in Gary, IN, and Lake County. The state of Indiana has been working to prevent overdoses by increasing access to naloxone and offering programs to educate local leaders about the importance of addiction treatment.2,3 Some statistics about drug use in Lake County, Indiana include:1,4

192
There were 192 overdose deaths in Lake County in 2021.
155
Of the county's overdose deaths in 2021, 155 were due to opioid use.
485
Of the emergency room visits in 2021 within the county, 485 of them were related to opioid use.
Traveling to and Within Gary, IN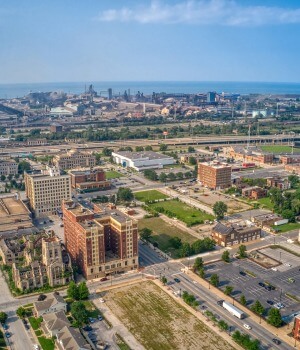 Here are some helpful travel tips if you are considering enrolling in alcohol or drug rehab in Gary, IN, or if you have plans to visit a loved one in drug and alcohol rehab in Gary:
Gary, IN, is located in northwestern Indiana, very close to the Illinois state line.
The closest airport to Gary, IN, is Chicago Midway Airport, which is 24 miles away or a 45-minute drive.
You can reach Gary, IN, by car via Interstates 90, 94, and 65.
There is a public bus service in Downtown Gary. Having access to a car or a ride-share service will make getting around other parts of town easier.
Gary. is on the shore of Lake Michigan and has public beaches, recreation areas, and parks near the lake.
The Indiana University Northwest Campus is located in Gary. as is the childhood home of pop star Michael Jackson.
There are a variety of reasonably priced hotels in Gary. For more luxurious accommodation, you can look at hotels in Chicago, many of which are only about 40 minutes away by car.
Gary is home to a wide selection of restaurants, many of them locally owned.
Chicago is also home to a variety of entertainment options, including professional sports, live music and theatre, and museums.
Resources