Alcohol and Drug Use Statistics in South Fulton
Here are some statistics related to alcohol and drug abuse in South Fulton and Fulton County, GA:1,3,4
Financing Alcohol and Drug Rehab in South Fulton
The cost of rehab shouldn't stop you from getting treatment. If you find that you can't afford to pay for the full costs of rehab, you have free and low-cost options.
State-Funded Rehabs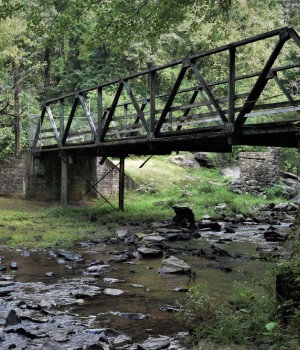 The state of Georgia gives funds to certain rehab centers to provide free and low-cost alcohol and drug rehab to those who can't afford to pay for themselves. These alcohol and drug rehab centers are called state-funded rehabs. These types of rehab often include methadone clinics, which give out medication to manage opioid use disorders. To qualify for a state-funded rehab you may have to submit proof of income.
Charitable Organizations
Some charities provide free or low-cost alcohol and drug rehab based on their mission statement or their goals for the community. The Salvation Army is one type of charitable organization that provides drug and alcohol rehab for free. Charities that provide rehab often are able to do so because of funding received through donations.
Rehab Scholarships
Certain rehab centers offer a special type of funding to those who can't afford to pay for rehab. This funding usually does not have to be repaid and is called a rehab scholarship. Rehab scholarships are often reserved for individuals who show a great need for treatment, can't afford to pay, and show a willingness to work toward long-term recovery. To qualify for a rehab scholarship, fill out an application or contact the rehab of your choice for more information.
Here are some low-cost and free alcohol and drug rehab centers located in or near South Fulton:
West Care Georgia
Ascensa Health and Family Care Center
Caring Works Inc. Hope House
Men and Women for Human Excellence
Private Insurance, Medicare, and Medicaid
Sometimes you may find that the cost of rehab is stopping you from getting the treatment you need especially if you don't qualify for free or low-cost rehab. Fortunately, many alcohol and drug rehab centers in and near South Fulton make paying for quality care affordable through private insurance.
Using Your Health Insurance
Using your private health insurance like Aetna or United Healthcare can greatly reduce or even eliminate any out-of-pocket expenses associated with attending rehab. To avoid any unanticipated fees, always call your insurance provider to make sure that whatever rehab you choose is in your provider's network.
If you don't have private health insurance, you may wonder how you will pay for rehab. Programs like Medicare and Medicaid can help you cover the costs of rehab if you lack private health insurance.
Using Medicare to Fund Rehab
Medicare is a program run by the federal government. Medicare receives federal funding to provide health coverage for those who are at least 65 years old. You may also qualify if you have a disability. By law, Medicare is required to pay for alcohol and drug rehab. If you use Medicare to pay for your rehab, you must receive treatment through a licensed rehab center.
Treatments that Medicare covers include:5
Inpatient rehab
Outpatient rehab including partial hospitalization programs
Substance abuse patient education resources
Prescriptions medications to support your recovery like methadone
Hospital stays due to substance abuse
Using Medicaid to Pay for Treatment
Medicaid is a program that receives both state and federal money to provide health care coverage to individuals and families that have a low income. Medicaid, similar to Medicare, provides health benefits to individuals and families with a low income. Medicaid receives funding from both the state of Georgia and the federal government. Some of the treatments that Medicaid covers include:6
Inpatient rehab
Outpatient rehab
Medication-assisted treatment
Detox
To be eligible for Medicare, you must be able to receive Social Security and be at least 65 years old. To qualify for Medicaid, you must have a low income.
If you qualify for Medicare or Medicaid, you can use these programs to help reduce or eliminate the costs of rehab.
Local Information: Getting to and Around South Fulton
Transportation
Because South Fulton is located just minutes away from Atlanta, you can reach this bustling city via the Fulton County Airport or the Hartsfield-Jackson Atlanta International Airport. Once you arrive, you have a number of different options for hotel accommodations, so you can find a hotel for any budget. Since South Fulton is not a particularly walkable city, you will have to arrange for your own transportation before visiting the city.
Attractions
South Fulton is filled with fun experiences for the whole family. You can stop at one of the many restaurants like Mary Mac's Tea Room or the Milk and Honey Restaurant for authentic Southern cooking.

After getting a bite to eat, you can visit the Sweetwater Creek State Park and the Cascade Springs Nature Preserve to have a relaxing walk in nature. You can also catch an entertaining show at the Fox Theatre or the Atlanta Shakespeare Company.
The road to long-term recovery starts with finding the best South Fulton drug or alcohol rehab for you. To get more information, contact 800-926-9037 (
Who Answers?) to speak to a treatment support specialist.
Resources