Macon, GA, Drug and Alcohol Statistics
Since 2010, Georgia has seen a steady increase in the number of opioid-related overdoses and fatalities in many areas throughout the state. Macon, the seat of and most populous city in Bibb County, is no exception. Alcohol and drug use data for Bibb County collected during 2020 outlines the following:1, 2, 3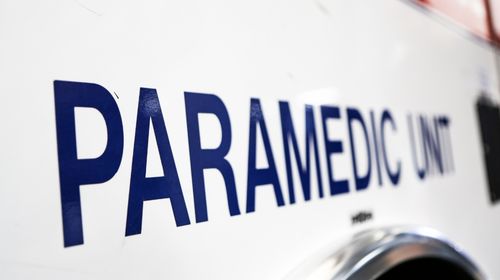 Emergency rooms recorded 118 opioid-involved and 79 stimulant-involved overdose visits.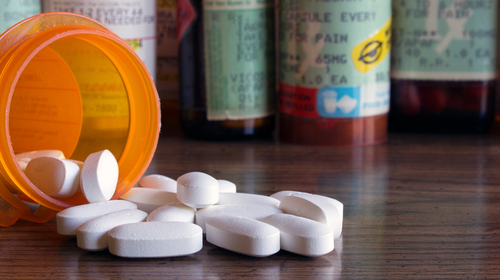 There were 11 opioid-related and six stimulant-related overdose fatalities.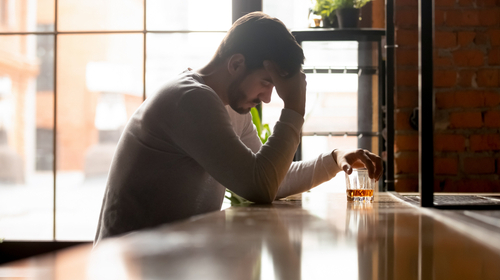 Nearly 12% of Bibb County adults report regularly consuming alcohol in excess.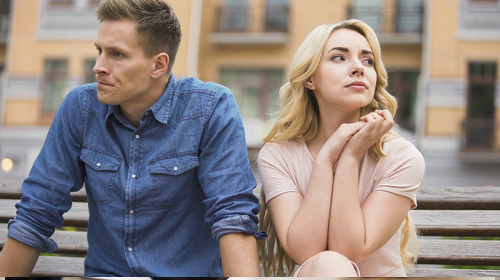 More men than women drink excessively at 20.4% and 13.2%, respectively.
Approximately 20% of residents reported using a prescription opioid drug in the last year.
Nearly 5.5% of residents reported seeking treatment for alcohol and drug use at some point in their lives.
Nearly 35% of residents reported that their lives had been affected by their own or someone else's substance abuse.
Cost of Drug and Alcohol Rehab in Macon, GA
The cost of treatment at an alcohol or drug rehab in Macon depends on several factors, including:
Type of treatment setting (dual diagnosis, medication-assisted, detox, etc.)

Features and amenities (luxury or standard rehab facility)
Duration of program (30, 60, or 90 days)
Details of your health insurance plan
Whether you qualify for financial assistance (a scholarship, sliding scale payment assistance, etc.)
Expect the cost of care to vary from facility to facility. For example, Macon drug rehabs and alcohol rehabs structure their prices differently based on the type of funding they receive and the services, features, and amenities they offer.
Payment Options for Drug Rehab in Macon
According to the Substance Abuse and Mental Health Administration, eight addiction rehab facilities are located within a 25-mile radius of the city.4 Many of these facilities accept multiple payment options, and some offer assistance to persons in need. Of the eight rehab centers in and near Macon:4
As you research various rehab facilities in the Macon area, make sure you ask each location about the types of payment they accept. Even if you can't afford to pay for services, you can still get help. Several treatment centers may be willing to work with you regardless of your financial situation.
Free Treatment Options in Macon
Sliding Scale Rehab Programs
If your income is low, consider enrolling in an alcohol or drug rehab in Macon that offers services on a sliding fee scale. Facilities with this type of variable fee scale use your income to determine how much you can reasonably afford to pay for treatment.
If your income challenges are severe, your rehab program may end up being free or extremely low cost, depending on how the facility structures its fees. Most treatment centers that offer this type of payment assistance can work with you, regardless of your ability to pay.
State-Funded Drug and Alcohol Rehab in Macon
State-funded Macon drug rehabs and alcohol rehabs get funding from the government to provide low-cost and free addiction treatment for people in serious financial need. In most cases, these facilities require proof of income, proof of residency, and proof of insurance status to determine whether individuals qualify for reduced-cost or free treatment.
For more information on qualifying for a free rehab program at one of these facilities, you can contact the Georgia Department of Behavioral Health and Developmental Disabilities.5
Insurance-Covered Rehab Programs
Health insurance should provide some degree of coverage for addiction treatment. Under the Affordable Care Act, all private health plans offered on the Marketplace must provide partial or full coverage for alcohol and/or drug rehab.6 Most employer-sponsored plans also provide this type of coverage. Government-sponsored healthcare plans, including Medicaid and Medicare, also cover various addiction treatment services.7, 8
If your health insurance covers treatment at an alcohol or drug rehab in Macon, it can significantly reduce the cost of your care. In some cases, insurance makes addiction treatment virtually free. Be aware that your plan may have a network, and if it does, your insurance may not cover treatment at any facilities outside that network.
Rehab Scholarships
Whether you need financial aid to cover a portion of your rehab program or can't afford to pay at all, you may qualify for a scholarship. These need-based awards are sometimes available directly from rehab facilities that offer financial assistance to patients with low incomes. Some addiction treatment centers with open beds also partner with third-party donor organizations that fund treatment for individuals who can demonstrate serious financial need.
Should I Travel to Macon for Drug and Alcohol Treatment in Georgia?
If you're considering getting treatment at a drug or alcohol rehab in Macon and you currently live elsewhere, traveling may be a good fit for you if:
Your health insurance covers care at Macon alcohol rehabs or drug rehabs.
You have family or friends in the area whom you'd like to be close to.
You enjoy central Georgia's humid, subtropical climate and Southern charm.
You want to go to rehab in a new area that doesn't have the distractions or triggers that your hometown may have.
Enrolling in a Macon rehab facility will allow you to maintain more privacy than going to rehab where you currently live.
You cannot access the type of treatment you need where you currently live.
Neighborhoods in Macon for Drug and Alcohol Rehab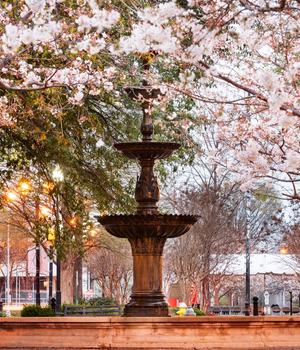 Macon is situated in central Georgia, where you'll enjoy quick access to plenty of waterways and gorgeous natural areas just outside the city limits. If you're an outdoor enthusiast, you'll enjoy the area no matter where you go.
If you're less outdoorsy and prefer sticking around the city, you may want to consider treatment facilities located in the northwest part of town. There you'll find the Museum of Arts and Sciences along with the Allman Brothers Band Museum. On the city's eastern edge, you'll find the Ocmulgee Mounts National Historical Park, a prehistoric American Indian site. This fascinating national monument is home to artifacts and archeology dating back more than 12,000 years.
Macon's downtown area also offers plenty of things to see and do. There, you'll find the Georgia Sports Hall of Fame, a handful of art galleries, and the Macon City Auditorium, one of the city's most popular music venues.
How Do I Choose a Drug or Alcohol Rehab?
As you compare Macon alcohol rehabs and drug rehabs, some of the most important factors you'll want to consider include:
Licensing and accreditation: Double-check that any facility you're considering is licensed by the State of Georgia. It's also a good idea to choose facilities that hold accreditation from a nationally recognized compliance organization like CARF or the Joint Commission.
Treatment approach: All rehab facilities should use evidence-based therapies, but some also use a faith-based or holistic approach. Decide what's important to you and choose accordingly.
Treatment setting: Does the facility offer inpatient or outpatient treatment? Does it offer both? Can you transition into step-down care or increase the intensity of your care?
Payment options: Does your insurance cover treatment at the facility? If you don't have insurance, can you qualify for any type of payment assistance?
Facility features: What features are important to you? A private room? Recreational areas? A gym? Think about the amenities you would like (if any) and look for locations that offer them.
Program rules: Can you have visitors? Who can visit you? Can you bring your cell phone? What other kind of rules does the program have? Do they work for you and your needs?
Types of Addiction Treatment Programs in Macon, GA
You'll find several types of addiction treatment programs in and near Macon. Depending on your needs and personal preferences, one or more of the following types of programs may be right for you:
Dual diagnosis rehab: If you have a substance use disorder accompanied by a mental health disorder, this type of program provides simultaneous, evidence-based treatment for both conditions.
Holistic rehab: This type of program incorporates alternative therapies like yoga and meditation to address the physical, psychological, and spiritual aspects of addiction and support whole-person healing.
Faith-based rehab: If your faith is important to you, this type of program, which integrates spiritual practices with evidence-based addiction therapies, may be right for you.
Luxury rehab: This type of program offers high-level discretion and includes high-end amenities like spa services, gourmet meals, and luxury accommodations to provide a highly comfortable rehab experience.
Executive rehab: This type of program accommodates the professional needs of senior-level executives who need ultimate privacy and special amenities like internet, computers, and private conference rooms.
Demographic-specific rehab: Some rehab programs are designed for specific populations such as LGBTQ+ individuals, veterans, and teens. These programs are sensitive to the unique needs and lived experiences of the groups they serve and provide a safe, inclusive, supportive space for healing.
Alcohol and Drug Laws in Macon, GA
Naloxone Standing Order: This statewide standing order allows licensed pharmacies to legally dispense naloxone, a life-saving opioid-reversal medication, to anyone who may be at risk of an opioid overdose. The order also allows other persons and entities to obtain naloxone from a pharmacy without a prescription if they're in a position to assist anyone who may experience an opioid overdose.9
Georgia 9-1-1 Medical Amnesty Law: House Bill 965 aims to help save more opioid overdose victims' lives by providing limited legal immunity for eligible persons who call 911 during a suspected overdose.

Under this law, anyone who seeks medical assistance for someone who appears to be overdosing cannot be arrested, charged, or prosecuted for a drug violation. This protection also applies to the overdose victim. However, immunity only applies when evidence for the drug violation was solely obtained as a result of the emergency assistance call.

This law also provides immunity from civil suit to any individual who, in good faith, administers naloxone to someone who appears to be experiencing an opioid overdose.10
DUI Alcohol or Drug Use Risk Reduction Program (RRP): Georgia's RRP program consists of both an assessment and intervention component and requires 20 hours of classroom participation in a certified DUI school. Participation in this intervention program is required by law for anyone charged with:11
Driving under the influence of alcohol and/or drugs (DUI)
Boating under the influence (BUI)
Driving with illegal drugs in their vehicle
Underage possession of alcohol while driving a vehicle
Only drivers who complete a risk reduction program after being charged can have their driving privileges reinstated.
Macon Judicial Circuit Drug Court: This court program serves Bibb, Peach, and Crawford Counties and provides a rehab alternative to incarceration for non-violent offenders with substance use concerns. The program requires participants to engage in 18 months of intensive outpatient addiction treatment and participate in a self-help group like NA or AA. It also requires random, frequent drug testing and frequent court appearances.
If you've been searching online for "drug rehabs near me" or "alcohol rehabs near me" and are feeling overwhelmed by options, we can help. Please call our free, confidential helpline anytime at 800-681-1058 (
Who Answers?) to chat with a treatment support specialist who can help you explore your Macon rehab options.