Drug and Alcohol Abuse Statistics in Albany, GA
Here is a snapshot of some of the drug and alcohol use statistics from Dougherty County over the past few years:1,2
15%
15% of residents reported engaging in excessive drinking
4%
4% of driving deaths in the county were related to alcohol-impaired driving
41
There were 29 drug-related deaths in Dougherty County among residents ages 24 to 64 in 2022
Traveling to and Within Albany, GA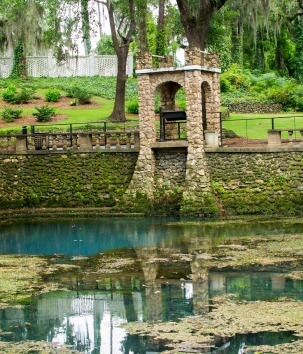 Albany offers several enjoyable attractions if you like nature, history, sports, or the arts. The moderate climate means that you can enjoy the outdoors all year. If you are considering attending a rehab in Albany or visiting a loved one in the area, here are some tips for your travel:
The Southwest Georgia Regional Airport is only four miles from Albany
There are more than 50 hotels in Albany to choose from for quality accommodations while you are in town
Visit the historical sights or enjoy sporting events or some of the art attractions in the area
A trip to the Flint River or Lake Chehaw offers boating and fishing opportunities
The following is a list of transportation options in and around Albany, GA:3
Albany Transit buses
Taxi services
Greyhound bus
Uber and Lyft
Albany has a small-town feel and is an excellent choice for receiving necessary rehab or detox treatment. Albany is not your only option, however. Thousands of treatment centers across the country can help you recover. Wherever you seek help, treatment staff will assess your state of health and ensure that you receive the care you need.
For help finding treatment options that are right for you and your addiction, please call 800-926-9037 (
Who Answers?) to speak to a specialist who can assist you in choosing a rehab center that meets your needs.
Resources
Georgia Department of Public Health South West Public Health District. (n.d.) https://swhealthdistrict.org
County Health Rankings Georgia. (2022). https://www.countyhealthrankings.org/explore-health-rankings/georgia/dougherty?year=2022
The City of Albany Georgia. (n.d.). https://www.albanyga.gov/about-us/city-departments/albany-transit-system