Miramar Beach Drug and Alcohol Statistics
In 2020, Broward County, which includes Miramar, reported 766 fatal drug overdoses, and 87% of them involved opioids.1 Here are some additional substance abuse and overdose statistics:1,2,3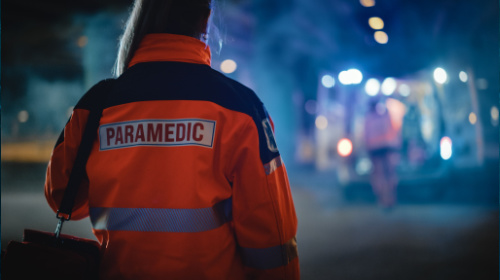 In 2021, there were 7,946 EMS overdose responses in Broward County.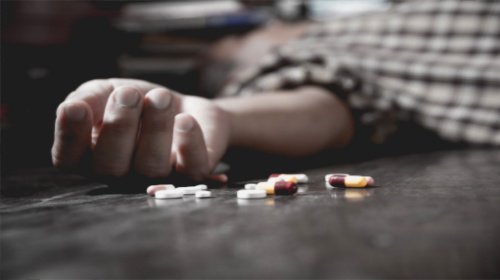 Of the non-fatal overdose ER visits in Broward County, 1,815 involved opioids and 175 involved stimulants.
During the first six months of 2021, there were 320 fentanyl-related deaths in Broward County.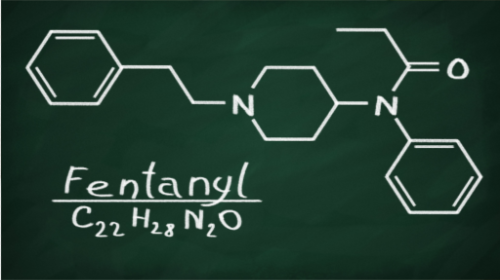 The average age of those who died of fentanyl-related deaths was 42 years old.
In 2019, 16.7% of the adults in Broward County reportedly engaged in heavy or binge drinking.
In 2018, alcohol played a factor in 166 car accidents in the county and was to blame for 18 confirmed car crash fatalities.
In 2021, 3,812 adults and 861 children in Broward County were enrolled in treatment for a substance use disorder.
Alcohol was the primary drug cited by more than 25% of all patients admitted to addiction treatment in Broward County in 2016.
Marijuana was overwhelmingly the primary drug of choice reported by those younger than 18 years old entering treatment that same year.
Cost of Drug and Alcohol Rehab in Miramar Beach
From the treatment type to the rehab's location, several factors can affect the cost of a Miramar drug or alcohol rehab. Due to the nature of the program, an inpatient facility will cost more than outpatient treatment. An inpatient or residential facility requires you to not only pay for addiction treatment services but also for your room and board. Outpatient treatment allows you to live at home.
A rehab that offers a water view or other luxury location will also likely cost more than a more standard facility. Other factors that influence cost include:
Length of program
Amenities
Insurance accepted
Government funding
The longer the program lasts, the more it will cost. Additionally, more luxury-type amenities such as a pool, exercise room, or spa-type treatments will add to the overall cost of the program.
Due to the Affordable Care Act, private insurance is required to cover at least part of addiction treatment. You'll want to make sure whatever rehab you choose accepts your insurance provider to keep costs low. Our treatment service providers can help you, or you can call the number on the back of your insurance card.
If insurance is not an option, there are government-funded rehabs that offer free or low-cost treatment options.
Free Treatment Options in Miramar
Florida offers state-funded treatment options for its residents that can be free based on your financial history. There are also non-profit and county rehab programs that provide services at little to no cost. Additional ways to pay for a drug rehab or alcohol rehab in Miramar include:
Scholarships: While it will take some research, it can be worth your time to look for a rehab that offers scholarships that would pay for your treatment.
Sliding scale programs: This type of payment program considers your monthly income and bases your treatment fees accordingly.
Insurance: Government-funded insurance such as Medicaid and Medicare cover some or all of addiction treatment. You'll need to find a rehab that accepts one of these programs.
Should I Travel to Miramar Beach for Alcohol and Drug Treatment?
Conveniently located between Miami and Ft. Lauderdale, Miramar offers an easy way for people to receive addiction treatment near family and friends while still removing themselves from negative influences. Other reasons to travel to Miramar for drug or alcohol rehab include:
Proximity to Ft. Lauderdale and Miami metro areas for school or work
Quieter location
Better variety of treatment options
Neighborhoods in Miramar for Drug and Alcohol Rehab
While predominantly a residential area, Miramar does have several notable neighborhoods.
Downtown
Downtown Miramar features Miramar Town Center, a 54-acre mixed-use project that features residential and commercial areas. There's also the public library, a cultural center, and pedestrian-friendly streets, all situated in a park-like setting.
Calabria
One of the more popular residential areas, Calabria sits on the southern shore of Lake Miramar. It features some of the best parks in the area, including volleyball courts, soccer fields, playgrounds, and picnic areas.
Huntington
This family-oriented neighborhood features several parks, including one accessible by boat. This area also features several grocery stores and restaurants.
Riviera Isles
Riviera Isles is a desirable neighborhood located close to the beach. It also offers easy access to I-75. This quiet, residential area offers numerous parks and shopping options.
How Do I Choose a Drug or Alcohol Rehab Program?
Choosing a drug rehab or alcohol rehab near me can be overwhelming. Here are a few things to look at as you evaluate the options.
Treatment Type: An easy way to quickly eliminate some options is to decide between inpatient or outpatient treatment. Inpatient treatment is often recommended for those with serious addictions or unsafe living situations.
Cost: If cost is a concern, look for a program covered by your insurance plan or that offers flexible payment plans.
Treatment approach: Some rehabs take a slightly different treatment approach, offering alternative therapies. You'll want to decide if a rehab with a non-traditional approach will improve your rehab experience.
Amenities: There are residential facilities that resemble a high-end hotel more than a rehab facility. Think about what types of amenities you may appreciate during your time in rehab.
Program Rules: From limiting the use of electronic devices to caps on visitors, every rehab facility has different rules in place. You'll want to evaluate the rules and see what you'll be comfortable with during your stay.
Types of Addiction Treatment Programs in Miramar Beach
A drug rehab or alcohol rehab in Miramar will often fall into several categories. Here are just a few of the different types of addiction programs available to you.
Population-Specific Rehab
Certain populations can benefit from more tailored addiction services. This can include treatment targeted to military veterans, the LGBTQ+ population, and even gender-specific rehab programs.
Faith-Based Rehab
Faith-based rehab programs offer a spiritual approach to addiction recovery, integrating prayer groups and literature studies into treatment plans. If your religion is important to you, you may want to consider finding a spiritual rehab.

Inpatient programs
These highly intensive programs require you to live at the rehab facility while participating in several hours of supervised, evidence-based treatment daily.

Telehealth programs
These online programs provide evidence-based therapy virtually, typically via video on a computer, smartphone, or tablet.
Outpatient programs
These evidence-based programs (which include PHPs, IOPs, and standard programs) allow you to live at home but require you to attend several hours of treatment each week.
Dual diagnosis programs
These programs provide simultaneous, evidence-based therapy for co-occurring substance use and mental health disorders.
Veteran's Rehab
These programs address the unique treatment needs of former military members and provide a supportive, understanding environment for healing to take place.

Luxury Rehab
These programs provide evidence-based treatment in a high-end, luxurious setting that includes several posh amenities to make patients as comfortable as possible.
Executive Rehab
These programs provide high-level professionals with the privacy and work-related resources they need to maintain their corporate responsibilities while undergoing treatment.
Alcohol and Drug Laws in Miramar
911 Good Samaritan Act: Florida's 911 Good Samaritan Act allows people to call for medical attention during a drug or alcohol overdose without fear of being prosecuted for simple drug possession. You are not immune from prosecution for more serious crimes.
Florida Naloxone Access Law: The Florida Harm Reduction Collective offers residents free nasal Narcan by mail. It is also available in Florida pharmacies without a prescription. Florida Medicaid will cover the cost; however, other insurance carriers may require a co-pay. Naloxone and Narcan can reverse the effects of an opioid overdose.
Substance Abuse Program: The Substance Abuse Program (SAP) provides treatment services to inmates in Broward County's jail system and targets the factors that resulted in incarceration. SAP uses best practices for substance use treatment disorder along with 12-step groups such as Alcoholics and Narcotics Anonymous. The program is available to male and female inmates and runs for 30 days.
Broward County Drug Court: Broward Drug Court Program is the third oldest drug court in the nation.5 There are two programs: the Pre-Trial Intervention Program, which is designed to keep first-time, non-violent criminal offenders out of jail, and the Post Adjudicatory Drug Court Program, which offers non-violent offenders facing prison time substance use treatment instead.5

In the Pre-Trial Intervention Program, participants receive addiction treatment for a minimum of one year, and upon successful completion, their cases are dismissed. Participants in the Post Adjudicatory Drug Court receive substance use disorder treatment for a minimum of 1 year instead of jail time.
There is a Miramar drug rehab or alcohol rehab designed to meet all your needs. If you find you still need additional help, reach out to one of our treatment support specialists at 800-926-9037 (
Who Answers?) .
Resources