Drug and Alcohol Misuse Statistics in Lakeland
A report by the Florida medical examiners on the 2021 deaths related to drug overdoses reveals a big problem in Lakeland. For example:4

21
21 deaths involving alprazolam
70
70 deaths involving opioids
33
33 deaths involving cocaine
53
53 deaths involving methamphetamines
How to Pay for Alcohol and Drug Rehab in Lakeland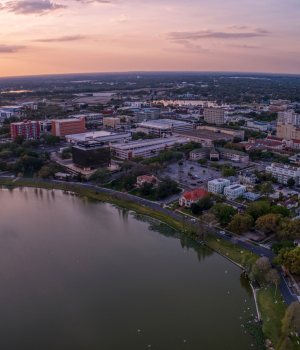 The Florida Department of Children and Families (FDCF) contracts with licensed treatment providers to offer substance use and misuse disorder therapy at varying levels of care. The treatment center is provided state funding to cover the costs of drug rehab in Lakeland for those who cannot afford it and do not have insurance.
Covered services include the following:
Assessment
Detoxification
Medication-assisted treatment
Methadone and Buprenorphine Clinics
Inpatient rehab
Intensive outpatient program
Partial-hospitalization program
Transitional housing
Aftercare and recovery support
Local facilities that contract with FDCF include Cove Behavioral Health, Lakeland Centres Florida, and Peace River Centers.
Private Insurance, Medicaid, and Medicare
Private Insurance Covers Addiction Treatment
Private health insurance plans are accepted at many Lakeland drug rehabs. Florida's more common insurance carriers include Ambetter, Bright Health, Cigna, Aetna, Blue Cross Blue Shield, United Healthcare, and Capital Health Plan.
Private insurers are adapting policies to provide coverage for substance use disorders that match what would typically be covered for other medical care services. With private health care coverage, you will likely have to pay monthly premiums, copays, and deductibles. However, the coverage you receive will significantly reduce the costs of attending Polk County drug rehabs.
Medicare and Medicaid Cover Substance Abuse Treatment
If you don't have private insurance, you may qualify for Medicaid or Medicare. To be eligible for Florida Medicaid, you must be a Florida resident and a United States citizen. You must also be one of the following:6
Pregnant
Disabled or take care of someone in your home with a disability
Have a dependent under 18 years of age
Income that does not exceed the maximum level
Annual income for a family of two cannot exceed $24,353; for a family of three, it is $30,630, and for each additional household member, add $6,277.6
Medicare, a federal insurance plan, allows you to purchase the portions of insurance that meet your needs. Although you must pay for Medicare, many people qualify for low or no-cost coverage that pays for Lakeland drug rehab services.7
Medicare part A covers inpatient treatment services while part B covers outpatient. Medicare part C is a combination plan that offers slight discounts, and part D covers prescription costs. You are eligible for Florida Blue or Florida Medicare if you are over 65 and a U.S. resident or under 65 with a disability. Also, if you have end-stage kidney disease or Lou Gehrig's disease.7
If you do not currently live in Florida but want to enter a Polk County alcohol rehab, check with your insurance carrier to see if your plan covers out-of-state treatment.
Traveling to and Within Lakeland
If you are searching online for "drug rehab near me" or "alcohol rehab near me" in the Lakeland vicinity, your results will also include the many other perks of Polk County.

Transportation: For example, traveling around Lakeland is easy. The Lakeland Linder International Airport is centrally located, and with quick access to I-4 and the Polk Parkway, you are about fifteen miles from downtown Lakeland. You can get there from the airport via Uber, taxis, rental cars, or the Citrus Connection bus line.8
Lodging: You have many affordable lodging options in Lakeland that are conveniently located near recovery treatment centers. There are around 30 hotels and numerous Air BnB and VRBO rentals.8
Attractions: An essential part of recovery is finding healthy things to do that help you avoid relapse. Lakeland is a mecca for education, culture, entertainment, and fun. You can take a class at Florida Southern College, shop at the First Friday artisan market, watch a play at Polk Theater, or a movie at the Silver Moon Drive-in. Escape rooms, art classes, and supporting the Lakeland Flying Tigers minor league baseball team are all fun activities to engage you.8
Lakeland offers many community resources for someone in recovery. Virtual and in-person alcohol and drug recovery groups provide daily peer support for you and your family, such as Alcoholics Anonymous, Narcotics Anonymous, Al-Anon, faith-based, and educational groups. Lakeland is a place where you can reach long-term and short-term recovery goals.
Call us if you are ready to start your recovery journey in a Lakeland drug rehab. We can help.