Axis I Center of Barnwell
1644 Jackson Street
Barnwell, SC 29812
Get Help Now - 803-930-2387
Who Answers?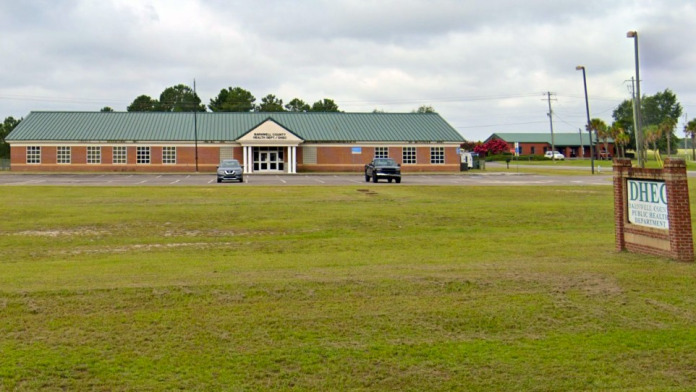 Amenities
Private Setting
Residential Setting
Addiction Treatment Programs
Adult Rehab
Alcohol Rehab
Substance Abuse
Men's Program
Military Rehab
Opioid Rehab
Women's Program
Young Adult Program
Levels of Care
Outpatient Addiction Treatment
Co-Occurring Disorders
Intervention Services
Insurance
Employee Assistance Program
Financial Assistance Available
Financing Available
Medicaid
Medicare
Private Insurance Options
Self-Pay
Location Details and Hours
Other Facilities Near Barnwell
Thumbnail
Name
Address
Phone
Treatment
Insurance

New Life Center Commission on Alcohol and Other Drug Abuse

571 Memorial Avenue North
Allendale, SC 29810

803-584-4238

Outpatient

Medicaid

Private

Aiken Barnwell Mental Health Center The Polly Best Center

916 Reynolds Road
Barnwell, SC 29812

803-259-7170

Outpatient

Medicaid

Private

Michael C Watson Treatment Facility

2549 Main Highway
Bamberg, SC 29003

803-245-4360

Outpatient

Medicaid

Private

Aiken Community Based Outpatient Clinic

951 Millbrook Avenue
Aiken, SC 29803

803-643-9016

Outpatient

Medicaid

Private

Bamberg County Mental Health Clinic

5573 Carolina Highway
Denmark, SC 29042

803-793-4274

Outpatient

Medicaid

Private

New Life Center Hampton

102 Ginn Altman Avenue
Hampton, SC 29924

803-943-2800

Outpatient

Medicaid

Private
More Addiction Facilities Near Barnwell
View more listings near Barnwell or search by the letter of cities in South Carolina.
View More (A)
Rate by Category and Submit a Review!
Find a Rehab Center
Select a state to find options for rehab centers in your area.
Browse By State