Reading Time: 4 minutes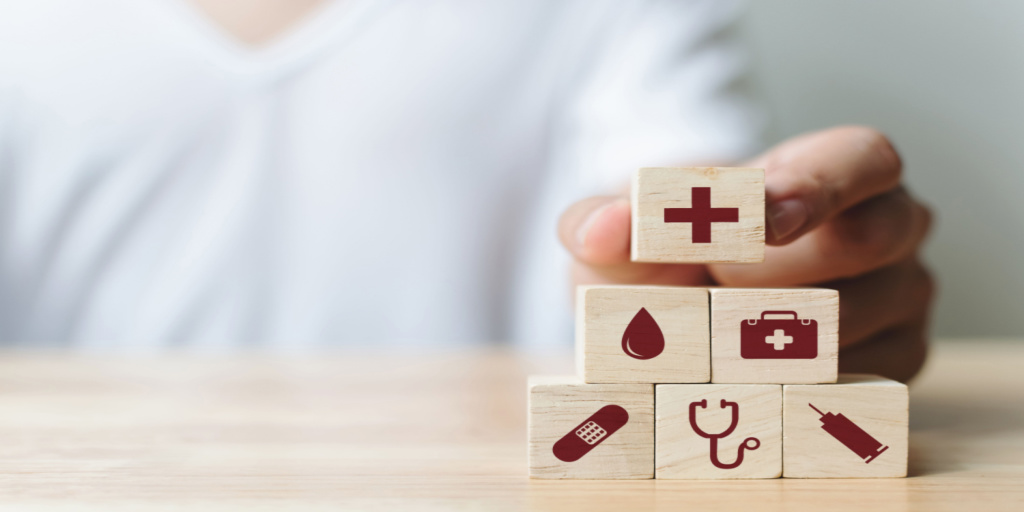 Does AmeriHealth Insurance Cover Drug Rehab?
Obamacare, officially known as the Affordable Care Act (ACA), introduced ten groups of services and items that must be covered on every small group and individual health care plan. Those groups include mental health and addiction services. While each type of AmeriHealth policy provides different levels of coverage, they all offer some level of coverage for addiction treatment.
Thanks to the ACA, insurance companies are no longer allowed to deny care for addiction treatment or charge exorbitant prices for drug rehab. It also places a ban on lifetime dollar limits that would stand in the way of receiving care.
There are many types of treatment for drug and alcohol addiction, including:
Detox Services
Inpatient Care
Outpatient Care
Medication-Assisted Treatment
While you can be confident that some level of addiction treatment care is covered in your AmeriHealth policy, every form of care or treatment setting may not be covered.
Generally, your path to coverage will follow the following pattern:
Obtain a diagnosis from your doctor
Have a treatment type recommended
Contact an addiction treatment program
Rehab program confirms your AmeriHealth Insurance drug rehab coverage
Receive treatment pre-authorization
After all of these steps, you are able to take advantage of your coverage.
Types of AmeriHealth Insurance Drug Rehab Coverage
AmeriHealth is a national insurance company providing a variety of healthcare plans and coverage options, including addiction treatment, for more than 250,000 members.1 Because the coverage tends to vary by state, it's always best to verify the details of your specific substance abuse treatment plan before committing to your chosen rehab center. And some AmeriHealth insurance drug rehab plans may require a referral from your primary care doctor for certain types of addiction treatment.
Types of AmeriHealth plans include the following:2
Health Maintenance Organization (HMO): With an HMO plan, your primary care doctor will manage your care, including referring you to specialists within the network. HMO plans only cover in-network doctors and facilities. Typically, only emergency services are covered if you go outside the plan's network.
Point-of-service (POS): A POS plan works best if you want a primary care physician to coordinate your care, but you'd still like to choose where you go, whether it be in- or out-of-network.
POS (NG): With a POS NG plan, you'll get all the benefits of the POS plan, but you don't need a referral in order to receive treatment.
Preferred Provider Organization (PPO): You'll have access to an large pool of doctors and specialists, and they can be in- or out-of-network. You don't need a referral. You will pay lower out-of-pocket costs by seeing in-network providers.
Exclusive Provider Organization (EPO): This plan is best for anyone who wants the ability to see any in-network doctor or specialist without a referral. EPO plans don't cover out-of-network care unless it's an emergency.
How Much of the Treatment Costs Are Covered?
AmeriHealth Insurance offers the same amount of coverage for addiction treatment that they would for any other medical problem.2 If you have used your insurance previously, you probably have a good idea how much coverage you can expect from your own plan. Without fail, however, your coverage will extend to what is considered medically necessary.
What Treatment Lengths Are Covered by AmeriHealth Insurance?
Dependence on different substances requires different lengths of treatment. Determining factors in the number of days your policy covers are the type of plan you have and the deductible it carries.
The typical lengths of residential (inpatient) care include the following:
28-30 Days: This generally covers both detox and a treatment phase.
60 Days: This generally covers treatment for an addiction that requires more care and allows for more in-depth therapy.
90 Days: Treatment of this length allows for involved care that delves into underlying roots of the addiction and preparation to safely transition back home.
The ACA does prevent a lifetime limit from barring you from care, but you may still encounter per-occurrence and per-day maximums on your policy, which will limit the length of stay that will be covered. Consult your policy to determine the exact length of time you can expect AmeriHealth Insurance drug rehab coverage to be active.3
Resources
Company History. (n.d.). Www.amerihealth.com. Retrieved January 13, 2023, from https://www.amerihealth.com/about/company_information/company_history.html
Top 4 things to know when picking a health plan. (n.d.). AmeriHealth New Jersey. Retrieved January 13, 2023, from https://www.amerihealthnj.com/html/choose_plan/
Benefits at a Glance 2022 Health plans designed for small employers Small Group. (n.d.). Retrieved January 13, 2023, from https://www.amerihealthnj.com/Resources/pdfs/6.2/baags-seh-2022.pdf‌