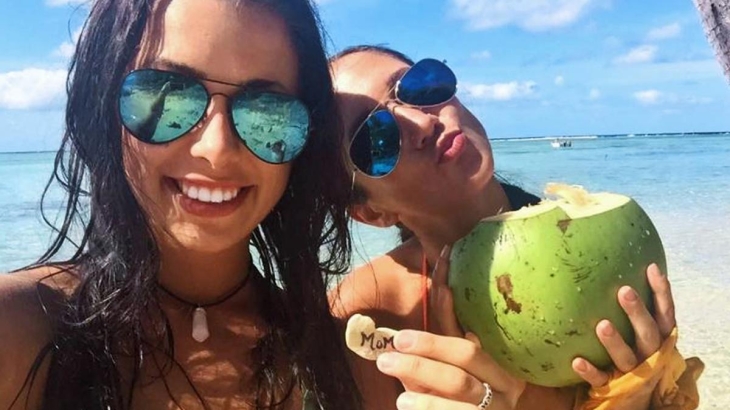 A woman who celebrated her lavish cruise ship holidays and life-changing experiences on social media is now having another life-changing experience – prison.
Twenty-four-year-old Canadian Melanie Roberge was sentenced to eight years in an Australian prison after she tried to sneak more than 200 pounds of cocaine into the country in 2016.
Roberge pled guilty to carrying 95 kilos of cocaine into Sydney on a cruise she described in great detail on social media, posting Instagram photos of herself and a friend in many exotic places. She and her friend – or accomplice, as the Australian police see it – Isabelle Lagace, circumnavigated the globe on a cruise aboard the MS Sea Princess, taking glamorous selfies in places like New York City, Ireland, Caribbean islands, Colombia and Peru.
However, although they may have looked just like another couple of boastful friends trying to make other people jealous of their jet-set lifestyles, the two women had, according to police reports, so much cocaine crammed in their suitcases that they hardly had room for any other necessities.
Before it got to Sydney, the MS Sea Princess, which departed from Dover, in England, in July 2016, stopped in 17 different cities in 11 nations. The cruise was slated to take 49 days.
After her initial arrest in September 2016, Roberge acquired the moniker "Cocaine Babe" in media reports.
Her friend Lagace has already been sentenced to seven and a half years in prison. Both will be sent home to Canada after serving their time.
The women blamed their drug smuggling on a man who'd encouraged them to commit the crime for him – another Canadian, Andre Tamine. According to news reports at the time, police found 35 kilos of cocaine in the cabin shared by the two women, with the other 60 kilos in Tamine's berth. Drug-sniffing dogs helped police zero in on the contraband aboard the enormous vessel, which had nearly 2,000 passengers. Tips from other agencies, such as the Canadian Border Services Agency and also the United States Department of Homeland Security may have helped Australian authorities decide to take a closer look at these three as possible "high risk" passengers.
Tamine, arrested along with the women, hasn't yet been sentenced.
Australian authorities said this was by far the biggest capture ever of drugs being brought into the country via cruise ship. Security officers on Princess cruise ships regularly screen baggage for contraband, the company said in news reports.