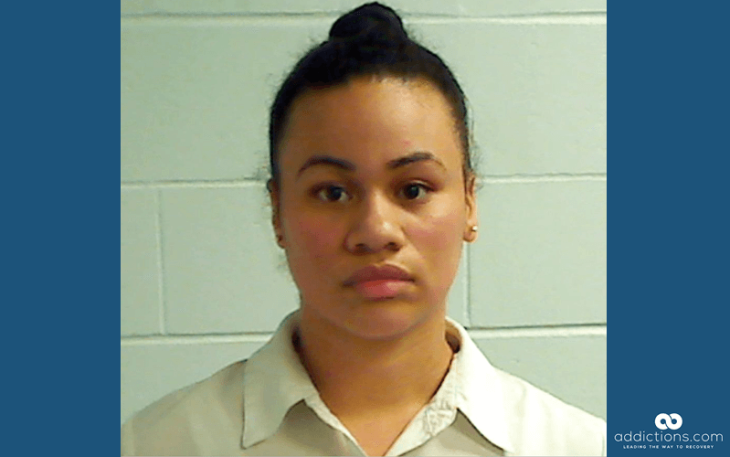 A New Hampshire woman was arrested for allegedly selling crack cocaine at a health and nutrition supplies shop in Somersworth.
Jenny Delgado, 26, who lives in Somersworth, north of Dover near the Maine border, was arrested Feb. 27, 2018, and later released on bail of $2,500.
Officers, including Strafford County Sheriff's deputies and local police, showed up at the GNC store in the Tri-City Plaza shopping mall at 160 Tri-City Road with both a search warrant and an arrest warrant for Delgado. During their search, they found $599 in cash as well as three-quarters of an ounce of crack cocaine. A scale and bags used in drug preparation were also confiscated, authorities said. Other drug paraphernalia was also found.
Delgado, who lives at 343A Main St. in Somersworth, was employed in the shop. Police said she'd even sold drugs during regular business hours at the GNC store.
This investigation, the Strafford County Sheriff's Office said, is part of a larger ongoing operation called "Granite Shield," in which some 42 people have already been arrested. Granite Shield has also resulted in the capture of 320 grams of fentanyl, a dangerous synthetic opioid up to a hundred times more potent than heroin. Officers in the task force have also seized 43 grams of crack cocaine, 31 grams of cocaine, 28 grams of carfentanyl, 4 grams of meth, 14 grams of marijuana, three suboxone strips, two firearms, and $11,460 in cash.
GNC sells health supplements, vitamins, diet supplements and similar products from its stores.
Delgado's arrest came after several months of surveillance and investigation by local and task force police. Their investigation is still going on, and authorities think there are likely to be more arrests and charges filed in this case.
Somersworth has a population of around 12,000 people. Surrounding Strafford County has a population of about 123,000.