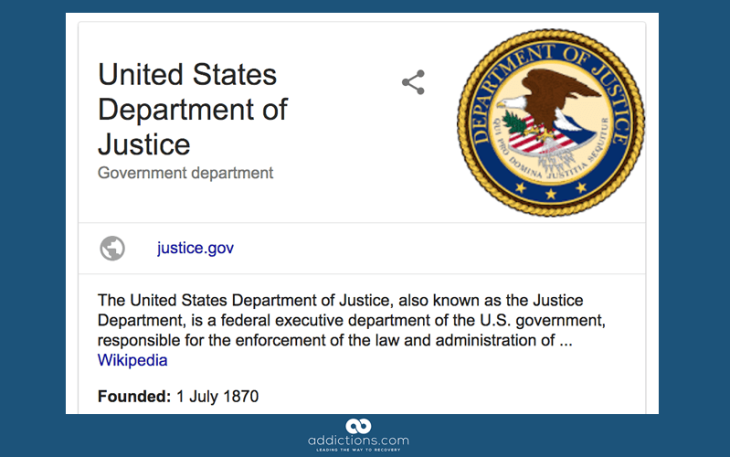 U.S. Attorney General Jeff Sessions said April 2 that the Department of Justice filed a motion to act as a "friend of the court" in ongoing litigation against the makers and distributors of opioid pain medications.
Under President Donald Trump, the Department of Justice (DOJ) has made the opioid abuse epidemic in the United States a top priority. Under this move, the DOJ hopes to help different U.S. cities, states and other jurisdictions that are suing pharmaceutical companies and drug distribution businesses over the way opioid drugs have been marketed.
Those lawsuits claim that negligent supervision by drug companies of how opioids like fentanyl are marketed – their benefits have been overstated, while their dangers have been downplayed – has fueled the epidemic of abuse and overdoses across the country.
Already the DOJ had filed a "statement of interest" in which it argued that U.S. taxpayers deserve to be reimbursed for the high cost of the epidemic, which some studies guess has passed a trillion dollars over the last decade and could hit $500 million more in the next three to five years.
Under a "friend of the court" motion, the DOJ would become a sort of trusted advisor to the litigants, giving them data and advice that can help their cause.
If this motion is granted, Sessions said, the DOJ will be able to put smaller cases into a larger context during settlement negotiations.
Sessions ordered DOJ staff on the Prescription Interdiction and Litigation, or PIL, task force to study lawsuits filed by cities, counties, and states and to see if there are any ways federal resources can assist in those cases.
The Department of Justice has already stepped up its efforts in other areas, prosecuting doctors who run so-called "pill mills" where opioids are handed out too freely, often without much of a medical exam. The DOJ also shut down AlphaBay, which it described as "the biggest criminal marketplace" online, where people could shop for fentanyl and other drugs.
DOJ staff has also taken steps against fentanyl makers and dealers in China, who sell illegal drugs over the internet and sometimes ship them into the United States by regular mail.