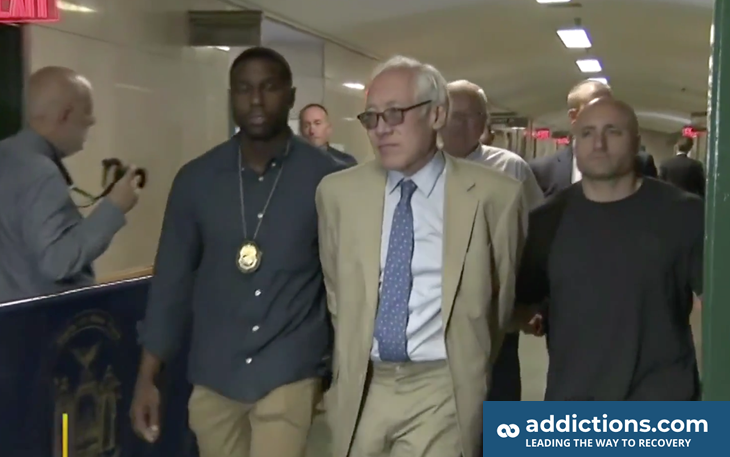 More than 600 people have been charged by federal authorities for health care fraud related to drug prescriptions and payments.
The charges come as part of the U.S. Department of Justice's increased efforts to fight the ongoing opioid epidemic that kills tens of thousands of people a year.
U.S. Attorney General Jeff Sessions called this the biggest health care fraud campaign ever in comments on Thursday. A year ago, in a similarly broad campaign, authorities charged 400 people over health care fraud that totaled $1.3 billion. Sessions added that about 64,000 people had been killed by drug overdoses in 2016 in the United States.
Of the 600 people charged in this extensive effort, about 165 are doctors or others with medical jobs. More than 75 doctors were charged with fraud related to prescriptions they wrote for controlled drugs that could later be abused by people who got their hands on them.
Sessions said too many doctors saw vulnerable patients as easy sources of income and were willing to ignore accepted medical practices and industry safety regulations about opioids and other restricted drugs. He pointed to the case of one physician who allegedly bilked the government out of more than a hundred million dollars by prescribing unneeded drugs through the Medicare system.
Those charged in this latest investigation are alleged to have submitted fake claims for opioids or other dangerous narcotics through various government health insurance programs, such as Medicare, Medicaid, and veterans' medical systems, or through private insurance plans. Many of those claims were for medical conditions that hadn't been properly diagnosed by a doctor or which didn't exist and were never documented as required by law.
Some of the charges include the work of so-called "patient recruiters" who sought out people who could be used to pretend to have the medical conditions necessary for various medications. Recruiters would allegedly pay cash to these fake patients to get and use their health insurance information in making phony claims that added up to hundreds of millions of dollars.
Government officials gave details of scams all over the country, including "fake pharmacies" and recruiters who targeted prostitutes, the elderly, or other vulnerable people for their health information to use for fraud.
Some scammers used counterfeit prescription pads to write up drug requests that were filled without the proper checks, authorities said.
Efforts in this case also included at least one group that was manufacturing counterfeit oxycodone pills – 40,000 pills per week, according to John Martin, the assistant administrator at the U.S. Drug Enforcement Administration.