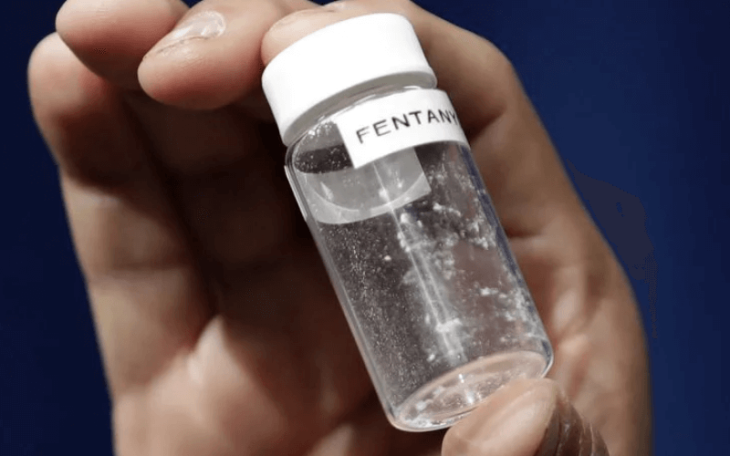 The United States charged ten people, four of them from China, as part of a multi-year investigation of international drug smuggling.
It has long been common knowledge that counterfeit online pharmacies were shipping fentanyl and other drugs through the mail from China to the United States, as a recent congressional investigation confirmed. Now U.S. authorities are striking back at the smugglers.
Fentanyl is a synthetic opioid that can be a hundred times more powerful than heroin, and it can kill in even tiny doses, such as the amount accidentally inhaled by a drug-sniffing dog.
This operation, in which Chinese authorities cooperated with U.S. investigators, focused on a drug ring that smuggled fentanyl into the country and laundered the money from those deals.
Jian Zhang, a Chinese national believed to have led the smuggling and money laundering operations, was also targeted by the U.S. Department of the Treasury, which applied sanctions on him and four of his known associates, thus freezing their assets. Zhang, who has not been captured, was indicted by U.S. prosecutors back in October. Four other Chinese citizens are still being sought by police for these crimes.
These new sanctions will let investigators look into and seize Zhang's assets all over the world. He ran a biotechnology business in China, which also had its assets frozen by prosecutors.
It's currently unlikely that these drug kingpins at large in China could ever be extradited to the United States. Nevertheless, these sanctions make the fugitives easier to track and make it possible to block or seize any of their assets in the United States.
Illegal synthetic opioids like fentanyl are a big killer in the ongoing overdose epidemic in the United States.
U.S. Attorney General Jeff Sessions described and praised the operation against Zhang's gang in a speech on Friday. Fentanyl and similar drugs, he said, kill more Americans than any other drugs, he said, and most fentanyl abused in the United States is made in China.
Sessions made his speech in North Dakota because this investigation – nicknamed "Operation Denial" – started in 2015 after an overdose in that state. The dealer, a man from Portland, Ore., who sold the drugs that killed the North Dakota victim, has since been sent to prison for life.
Attorney General Sessions said fentanyl from this particular smuggling operation had also been linked to overdose deaths in New Jersey, North Carolina, and Oregon.
As many as 20,000 Americans died from overdoses of fentanyl and similar compounds in 2016, according to the Centers for Disease Control and Prevention. That's about a third of all overdose deaths in the country that year.
So far, a total of 32 people have been charged in connection with this smuggling operation, which prosecutors said brought fentanyl into 11 states from China.