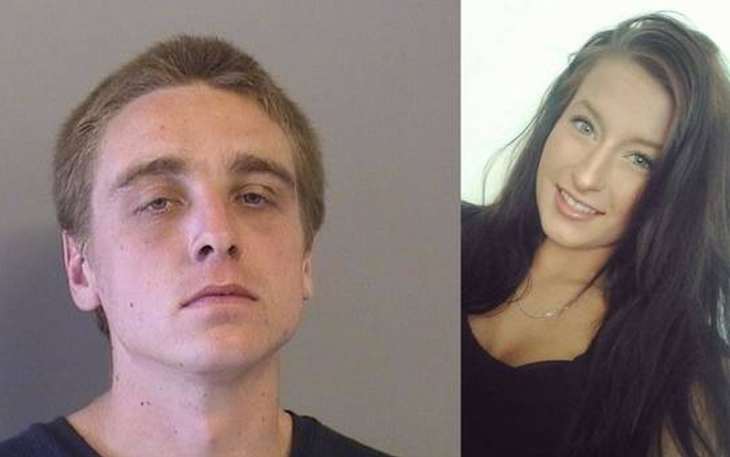 A heroin drug dealer is facing first-degree murder charges after selling the drug to a woman aged 19, who died a day later. Once authorities got the autopsy, they arrested Taylor Rogers, 29; Attorney General Mike Hunter told a news conference.
The alleged drug dealer was charged in Tulsa County District Court Friday with felony first-degree murder following Jillian Searle's death.
On March 21, Searle suffered a fatal overdose, after being found unconscious in a bed at their home. Near her body was a spoon and a syringe, and later, investigators found heroin in the woman's purse, according to court documents.
The documents also revealed that authorities discovered Searle's connection with Rogers through Searle's friends and old text messages.
Further, documents say Rogers admitted to selling a gram of heroin to Searle almost a day before her death. He apparently said he was feeling responsible for the woman's death.
Rogers had been arrested on March 23 on a different complaint of first-degree burglary and has since been in custody.
Officials say that this is the first time a drug dealer in Tulsa County has been charged with first degree murder for distributing heroin.
According to Tulsa County District Attorney, the links between Searle and Rogers discovered through the investigation enabled officials to charge Roger with murder. Investigators say they could tie him to the drugs used by Searle.
Tulsa State Attorney General, prosecutors, and Police say this case marks the beginning a shift towards investigating overdose-induced deaths in a way that could culminate in murder charges for drug dealers.
Officials believe these charges will also send a strong message to drug dealers operating across the state.
Erik Grayless-the First Assistant District Attorney-said that charge was warranted to remove the drug dealer from the streets, saying, there was a need to show his accomplices that their actions could land them life imprisonment.
Between 2002 and 2016, the number of heroin users in the US jumped from just over 400,000 to 948,000, representing a 135% increase- recent government estimates reveal. Even worse, heroin-related fatal overdoses skyrocketed from 2,089 to 13,219 in the same period—a 533% hike.
These figures are a striking marker of opioid epidemic's lethality.
Tulsa Police Chief Chuck Jordan said drug dealing in any amount "is never acceptable," pledging to "put more boots on the ground" to bring the drug dealers to book. Jordan thanked the office of Tulsa County District Attorney and the Attorney General Hunter   for their cooperation and commitment to pursue drug dealers "to the furthest extent of the law."
Rogers will remain in custody awaiting trial.