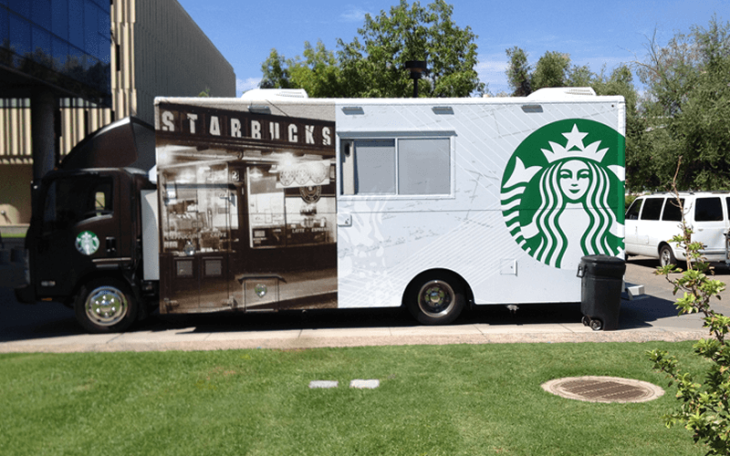 The Centralia Police Department has confirmed that a Starbucks haulage truck was found to contain 126 pounds of methamphetamine.
The truck which was delivering Starbucks products to a depot in Spokane was stopped on Lewis County's Interstate 5 and a routine traffic stop and search.
Police called in a K9 narcotic squad when suspicions were aroused due to the behavior of the two Mexican men inside the vehicle and, a search of their vehicle unearthed the huge haul of methamphetamine as well as other illegal drugs including thousands of oxycodone tablets. K9 units are specially trained dogs who can sniff out even tiny amounts of illegal drugs.
Police say that none of the narcotics found in the truck were stored in the same refrigerated trailer meaning that none of the Starbucks product was contaminated. The coffee chain's product was loaded onto another truck and delivered to Spokane shortly after the seizure of the drugs which are believed to have been stored inside a television and underneath a mattress.
Meth is a painkiller that is over 100 times more potent than heroin which can be fatal when used recreationally.
The 22-year-old Mexican driver, and his Californian native passenger (62) were arrested and sent to the Lewis County jail on multiple drug charges.