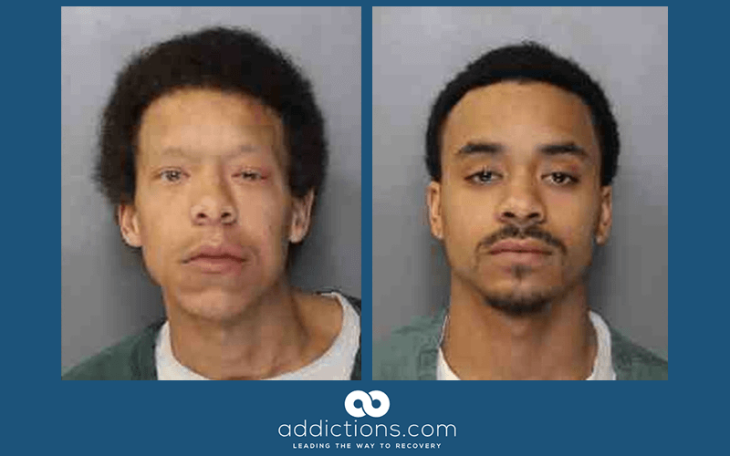 Syracuse police announced the arrest of Derrell Thomas and Tyron Wood on charges related to the fentanyl that was found on both of them. According to police, Officers Jacob Breen and David Craw spotted a group of people trespassing on the 500 block of Fabius Street, just before 8:00 pm. As the officers approached the group, the individuals fled the scene.
Thomas and Wood were caught by the police officers, while the rest of the group fled. Once the officers searched the two men, Thomas was found to be carrying 51 envelopes containing fentanyl and a bag of marijuana. There were no details released regarding the quantities of each of the drugs found on Thomas. Wood was searched and found to be carrying one gram of fentanyl within the waistband of his pants. This one gram of fentanyl is equivalent to 25 doses, according to police.
Wood was also found to have drug packaging materials during the search. After the pair were arrested, they were brought to the Onondaga County Justice Center.
The police charged Thomas with unlawful possession, trespassing, and criminal possession of a controlled substance. They also charged Woods with possession, in addition to trespassing, and use of drug paraphernalia.
Fentanyl is a synthetic drug that is commonly mixed with heroin on the streets. In many cases, it can even be stronger than heroin, creating a situation where abuse is more likely due to its potent effects. Overdoses from synthetic opioids have been on the rise, and much of this increase has been attributed to fentanyl production.
No details were released regarding whether either of the suspects had bail set or what those amounts were. There was no information released about whether either of the suspects had hired an attorney or been assigned legal representation by the courts. No dates for any court hearings was released.