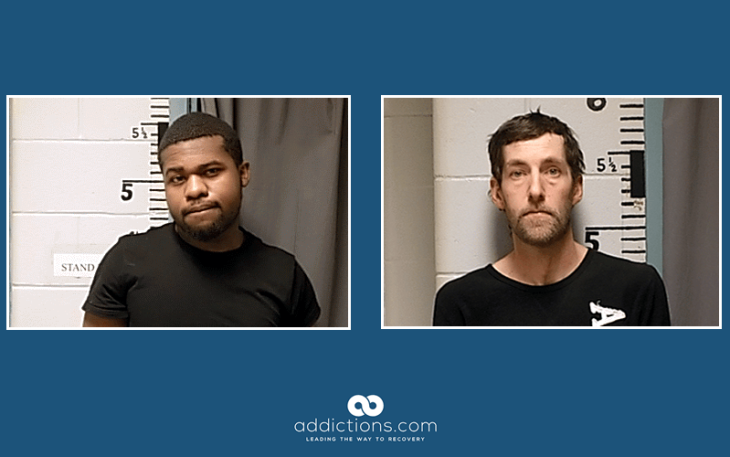 On Friday night, Maine law enforcement officials warned of bad batches of heroin on the streets after nine overdoses occurred in four different counties.
Steve McCausland, the spokesperson for the Maine Department of Public Safety, issued a statement on Sunday stating that the Maine State Police and the Main Drug Enforcement Agency arrested three people in connection with three heroin overdoses that happened Friday within 30 minutes of each other in Washington County.
The Hancock County Sheriff's Department took to Facebook to issue a warning as they believe the heroin is laced with fentanyl, which is a more powerful synthetic opioid than heroin.
McCausland stated that six other Maine counties had also been affected by these overdoses, with no deaths reported at this time.
The number of Mainers who died from drug-induced death rose to 418 in 2017, compared with 376 who died the previous year, according to the Maine attorney general's office.
The three arrested were Jon Wright, Leanza Boney, and Jesse Michaud. Wright and Boney were charged with unlawful trafficking in heroin, while Michaud was charged with violating bail conditions. Additional charges are expected to be filed. Wright also had received a MDEA arrest warrant on a charge of unlawful trafficking in heroin.
Drug agents seized 12 grams of crack cocaine, 3 grams of suspected heroin, and $934 in cash from Wright's home. State police and Maine Drug Enforcement Agency agents investigated after the overdoses in Washington County were reported on Friday afternoon. The investigation led police to a home on Cutler Road, where a search warrant was executed.
Four overdoses in three hours made all agencies involved prepare for the worst-case scenario.
The authorities said that all the victims of overdose were revived with overdose antidote Narcan. Five of the overdoses occurred in Penobscot and Piscataquis counties. Three occurred in Washington County, and one occurred in Hancock County. All four of the overdoses in Washington County and Hancock County were connected with the Washington arrests.
There was no information released regarding the names of those who overdosed or whether any of them are going to be charged at all. Two of those who overdosed were hospitalized and released on Saturday.
No information was released regarding whether the three arrested had received a bail hearing.