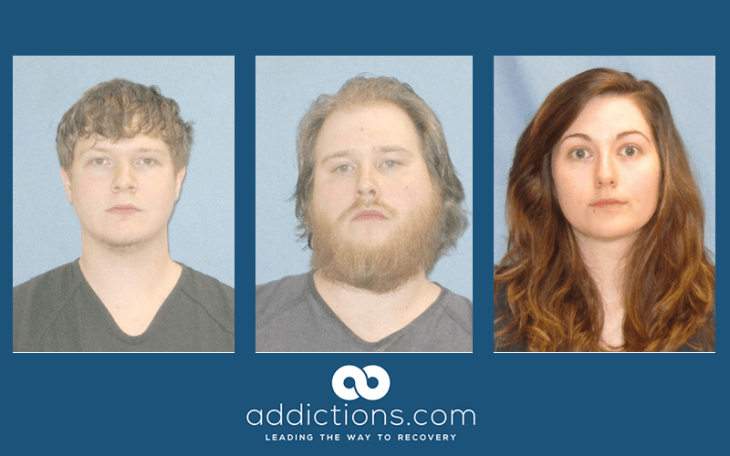 Police have arrested a woman and two men following the discovery of more than 30 pounds of marijuana at a residence in Maumelle.
The North Little Rock police executed a search and seizure warrant at around 6.30 on Sunday morning where they seized 30 pounds of marijuana, six handguns, baggies, ammunition, prescription pills and smoking pipes.
Lauren Harris (20), Jonathan Keesee (21), and Matt Summar (24) were detained at the Pulaski County Detention Center. The three are expected to face charges for possession of firearms, drug possession with the intent to distribute, and maintaining a residence for dealing drugs near a drug-free zone.
With the legalization of medical and recreational marijuana on the rise in the US, new figures suggest an emerging relationship between Americans and the substance.  Recreational marijuana is legal in 8 states, as well as the District of Columbia. Many other states are set to vote on the matter in upcoming elections. Regardless of the outcomes, legal recreational marijuana is certainly on the rise.
Millennials have emerged as the highest group to engage in recreational use of the substance at 52% –the Marist Survey revealed. 55 million people admitted to currently using marijuana, nearly as many as cigarette smokers.
Over time, the perception of teens on the risks associated with marijuana has gradually declined. This trend is in part due to the ever-increasing public debate about loosening restrictions on its use, farther illuminating the increasing levels of the substance's social acceptance.
Even though marijuana has been legalized in many states, dependence remains a high risk for many users. Its normalization, along with the use of other drugs poses a more complex risk, one that should be closely monitored.
The US federal government has the mandate to criminalize or regulate cannabis use, whether medical or recreational. Under federal law, possession, buying, selling, using or cultivating cannabis is illegal, and remains classified as a Schedule 1 drug.