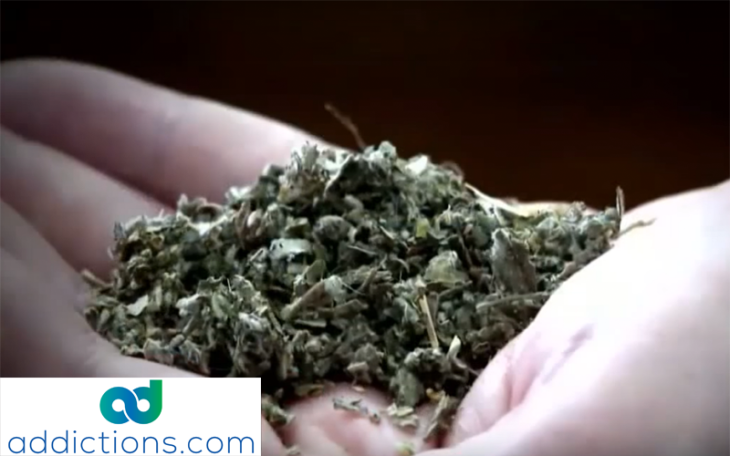 Illinois public health officials have released a warning to those who use synthetic marijuana about a rash of cases involving severe bleeding that is believed to be linked to contaminated drugs. As of Friday, 32 cases of bleeding were reported across the state since the outbreak began on March 7 and over half of the cases were located in the Chicago metropolitan area.
The Department of Public Health is urging users who experience bleeding to seek medical treatment immediately and to avoid using any synthetic cannabinoids bought within the last month.
the Chicago metropolitan area. Health officials warn that contaminated products could be present elsewhere in the state. The source of the contamination has not been found. Affected users reported obtaining their synthetic pot from friends, dealers, and even convenience stores. The narcotics are often marked as K2 or Spice.
Melaney Arnold, of the Illinois Department of Public Health, warns the public about misconceptions that synthetic marijuana is safer than naturally grown marijuana. In fact, in many cases, the strains are more dangerous and potent.
Symptoms of the outbreak include severe bloody noses, bleeding on the brain, coughing up blood, bleeding gums, and blood in urine. According to the CDC, synthetic cannabinoids have been linked to intractable vomiting, aggressive behavior and agitation, hallucinations, seizures, strokes, kidney failure, coma, and death.
While these synthetic drugs are dubbed "cannabinoids," mainly because they can affect the same areas of the brain that marijuana does, the reality is that they are made up of multiple chemicals, many of which are toxic.
In three of the patients tested, traces of brodifacoum, a chemical used in rat poison, have been found.
Arnold noted that manufacturers could be tweaking the formula to "get around" the law, allowing for them to be sold legally. A change in the latest formula could be behind the new symptom, but because health officials do not know the exact makeup of the products, it's unclear what is causing the bleeding.
Dr. Nirav Shah, director of the Public Health Department, said that there is a perception that synthetic cannabinoids are a safe and legal alternative to marijuana. That is not the case, because it is difficult to know what they contain or how an individual will react to those chemicals.
Dr. Jerrold Leikin, Director of Toxicology at Northshore University Health System, believes it's most likely an anticoagulant or blood thinner.
A study by the Centers for Disease Control and Prevention found there is also an association between teens who use synthetic pot and a heightened risk for violent behavior, risky sex, and abuse of other drugs.