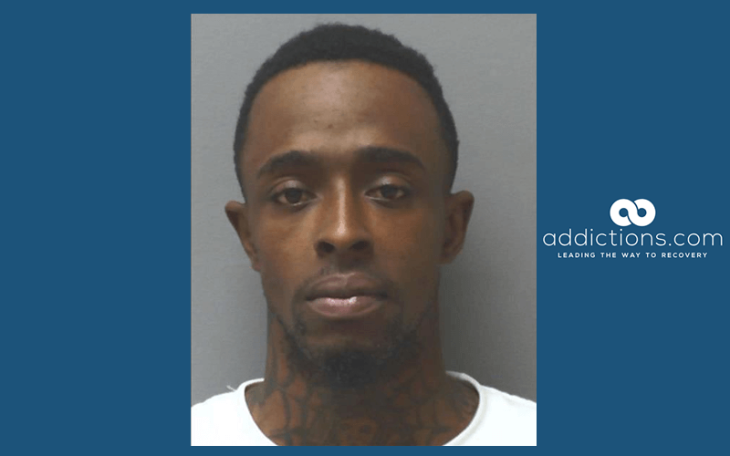 For Ronald Denorth Taylor, a resident of Albany, a tip with information regarding a delivery of methamphetamine resulted in his arrest. Drug agents said that they received information about a suspected delivery of drugs and that Taylor would be meeting with someone at the hotel off of Highway 19 in Thomasville, Georgia. The police used surveillance to catch Taylor.
When speaking about the arrest, Louis Schofill, Thomas County/Thomasville Narcotics/Vice Division commander stated they caught Taylor on camera making the exchange, and later arrested him.
While in the back of the law enforcement vehicle, Taylor attempted to hide an undisclosed amount of drugs in his possession underneath the backseat, said Schofill.
Additionally, agents recovered a "huge cache" of drugs, including methamphetamine, crack cocaine, MDMA, and heroin. The recovered heroin also tested positive for fentanyl, according to the authorities. Taylor is charged with numerous possession offenses, along with trafficking methamphetamine, trafficking drugs within 1,000 feet of a school, and carrying contraband beyond the guard line.
Schofill stated they are looking to prosecute Taylor at the federal level, as he may allegedly moved the drugs across state lines.
No information was released about whether or not a bail hearing had been held or if bail had been set for Taylor. There were no details released regarding whether Taylor had hired an attorney or if legal representation had been assigned to Taylor by the courts.
Based on the details, Taylor could be facing additional charges once he is arraigned. No details regarding whether any court hearings had been scheduled for Taylor. The authorities did not indicate if Taylor had been released or was still in custody.
Heroin has been attributed to killing thousands of people across the United States each year. Additionally, the drug is now being mixed with fentanyl, which is even more potent than heroin. The result is an increasing number of overdoses because these opioids work together to depress respiratory functions. A fentanyl overdose can include respiratory depression (slow breathing or no breathing); blue hands, lips, or mouth; unconsciousness; and coma. Heroin and fentanyl can both produce itching, nausea, and vomiting in users, as well as a drowsy feeling that can last for hours.
Prolonged heroin use can result in changes to a user's physical appearance and health. Long-term use can change how the genes in the brain are activated and also change brain function.