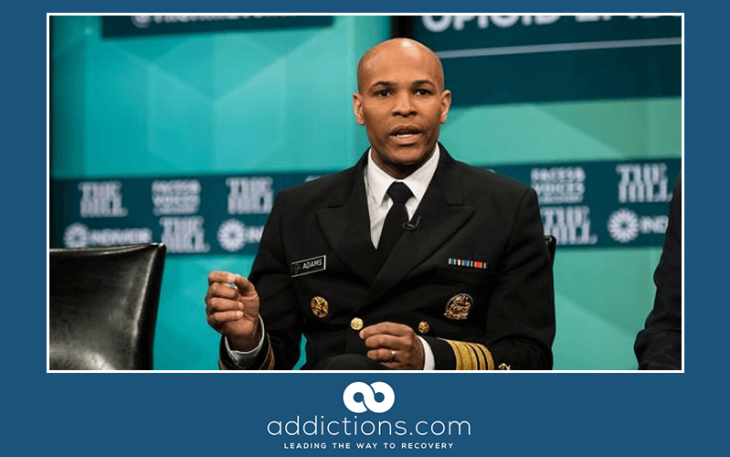 U.S. Surgeon General Dr. Jerome Adams said today that more ordinary Americans should start doing what emergency first responders are already doing – carrying the opioid overdose treatment naloxone and being prepared to use it.
Police, firefighters, and ambulance drivers already carry naloxone in many places, and some U.S. cities such as Philadelphia have urged more of their citizens to keep naloxone on them and learn how to administer it.
The U.S. Surgeon General's office hadn't put out this kind of advisory since 2005 when it issued warnings about pregnant women drinking alcohol. Usually, an advisory represents a serious public health emergency.
Opioid abuse and overdoses are a serious epidemic in the United States, and many government agencies, particularly the Department of Justice and the Centers for Disease Control and Prevention in Atlanta have taken steps to fight the problem.
Adams said the need to carry naloxone was particularly critical for friends and family members of people known to use drugs. He said someone dies in the United States from an opioid overdose every twelve-and-a-half minutes, and that at least half of those overdoses happen in homes.
In 2016, about 42,000 people died from opioid drug overdoses in the United States. Adams estimated that more than two million households have an opioid abuse problem going on in them.
Adams, sworn in as Surgeon General in September, was health commissioner in the state of Indiana, which has been hard hit by the scourge of opioid abuse. Indiana is the home state of U.S. Vice President Mike Pence, who first named Adams to the health commissioner's job in 2014 when he was governor of the state.
Naloxone, which has already saved many lives in the United States, counters the deadly effects of an opioid overdose and helps keep a victim alive until medical treatment can start. Cities like Philadelphia and states such as Kentucky and Alaska have taken steps to make it available in all pharmacies and to train the public how to use it.
The naloxone treatment can be injected, or it can be sprayed into a victim's nose.