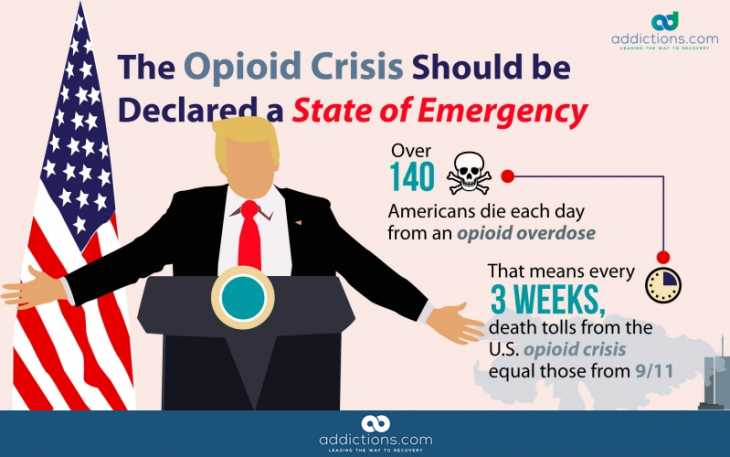 Although the anti-overdose drug naloxone has been widely used and publicized in the fight against the opioid abuse epidemic in the United States, a study confirmed Monday that fewer than a third of people who get emergency treatment for an overdose get other follow up medications they need to avoid another overdose.
A new study reveals that just three out of 10 such patients get drugs like methadone, naltrexone or buprenorphine, which are prescribed to interfere with the cravings for more dangerous opioids and thereby prevent a future overdose. Once a person has overdosed, their risk of death becomes significantly higher, and this research bolsters the idea that use of follow up medications can cut mortality risk.
Subsequent treatment of overdose victims was shown to help significantly.
This study looked at 17,568 adults in Massachusetts who overdosed on opioids but weren't killed between 2012 and 2014. They were then tracked based on whether they received medications for opioid use disorder, or MOUD, and their subsequent mortality rates for the following 12 months were studied.
The 2,040 people put on methadone therapy had the best results – a 60 percent lower death rate than those getting no follow-up drugs. Typically, methadone treatment persisted for five months.
Another 3,022 people got buprenorphine for an average of four months, and they also did better, showing a 40 percent lower death rate.
Naltrexone, a drug developed primarily to treat alcoholism but also used sometimes in opioid addiction, was given to 1,099 people for about a month but showed no identifiable benefits regarding overall mortality rates. The authors of the study said due to the design of the study they couldn't draw any "confident conclusions" about naltrexone.
Wider use of such follow-on treatments could help reduce the more than 100 deaths per day in the United States from opioid abuse and overdoses.
Despite the overwhelming evidence that follow-up addiction treatment with methadone or buprenorphine helps keep drug abusers alive, it is shocking that so few overdose patients get such help, the study's authors said.
Doctors may be reluctant to hand out either methadone or buprenorphine to people who've been treated for overdoses, some experts say, because those drugs are opioids themselves and can be abused. Both drugs work similarly to heroin or fentanyl – both powerful addictive opioids – but with less of a "high." However, the drugs can be used in larger doses or mixed with alcohol to achieve some euphoric effects.