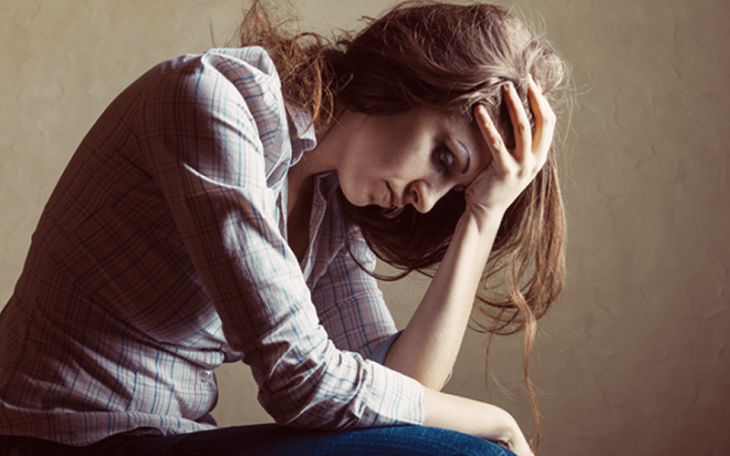 Anxiety may be linked to Alzheimer's disease among older adults, a new report says.
In a study on almost 300 older adults, researchers from Brigham and Women's Hospital discovered that people became more anxious as the proteins associated with the disease continued to build in their brains.
Statistics from recent research has shown that individuals suffering from anxiety can also have increased amyloid beta levels, signifying a link between the two diseases. Another study put forward a relationship between increased levels of amyloid beta and increased symptoms of anxiety. These results support the theory that symptoms of neuropsychiatric conditions can be an early indicator of Alzheimer's in older individuals.
Alzheimer's is a neurodegenerative condition causing the decline and impairment of cognitive functions and the ability to perform daily activities.
Someone with Alzheimer's has elevated levels of beta-amyloid, a protein found in the fatty membranes that surround nerve cells.  Amyloid beta is a protein that has been widely linked to Alzheimer's disease. These proteins build to form clumps that form plaques and interfere with communication between neurons.
Depression has been the most general preclinical sign of Alzheimer's, though now scientists say that anxiety symptoms could be a marker of the early stages of the disease. "Rather than just looking at depression as a total score, we looked at specific symptoms such as anxiety," expounds Nancy Donovan, first author on the study. "When compared to other symptoms of depression such as sadness or loss of interest, anxiety symptoms increased over time in those with higher amyloid beta levels in the brain."
Approximately 5.5 million Americans are living with Alzheimer's disease. These figures are set to rise as the population ages.
One of the most significant hurdles inadequately treating Alzheimer's patients, as well as other neurodegenerative illnesses is that substantial neurological injury is done by the time the clinical symptoms are distinct enough to diagnose the disease.
Past research indicated that changes in the patient's psychological state might be apparent long before memory loss occurs. Alzheimer's degenerative progression has been proven to start at one, or sometimes two decades before the symptoms of dementia manifest and a diagnosis made.
These findings will give physicians better opportunities for early interventions to treat the illness before it leads to too much irreversible damage. "If further research substantiates anxiety as an early indicator, it would be important for not only identifying people early on with the disease but also treating it and potentially slowing or preventing the disease process early on," said Donovan.
It is essential to talk to a doctor if you notice increased symptoms of anxiety, not just because it could be a pointer to Alzheimer's, but because anyone with a mental illness should get treatment.