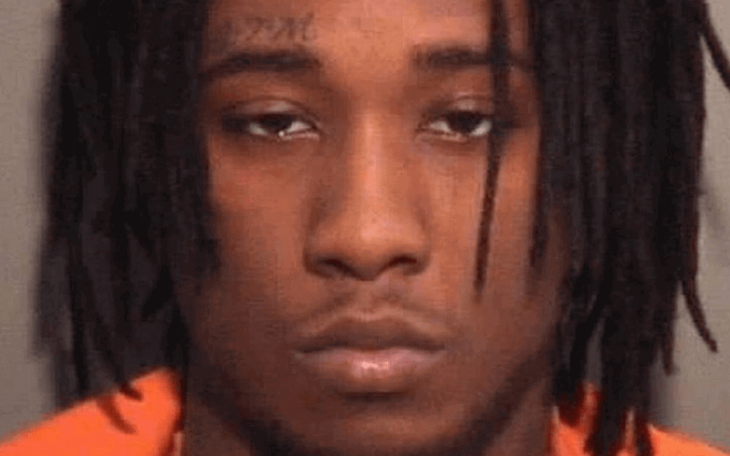 A shoplifter arrested Christmas Eve at a South Carolina Walmart had 3,000 doses of heroin with him, as well as some human teeth.
Police in North Myrtle Beach said they arrested two people – Tavon Malik Stanley, 21, and Ashley Smith, 18 – for shoplifting at the Walmart just off Highway 17 North on Dec. 24, 2017. Store security reported they'd seen Smith hide about $25 worth of merchandise and leave the supercenter without paying.
Stanley told officers he had a gun on him – a 9-millimeter Ruger pistol – as well as more than two thousand dollars in cash.
When police searched Stanley's backpack, they also found 3,190 doses of heroin inside. He also carried two human teeth, some marijuana, fentanyl pain medication patches, and some other unknown drugs in pill form. Fentanyl, a synthetic opioid far stronger than heroin – up to 100 times more potent – is a popular prescription medication that is misused or abused. Combination of different fentanyl treatments with each other or with heroin can lead to overdoses and can be fatal.
Besides the fentanyl patches and the heroin in his pack, Stanley also had 56 blue pills with "K9" stamped on them. He also had 25 pills marked "3060," and one other unknown pill, police reported.
Authorities in North Myrtle Beach – a tourist resort town along the "Grand Strand" line of beaches, near the North Carolina border – charged Stanley with carrying a pistol illegally, as well as with drug possession and trafficking. Stanley lives in Calabash, across the border in North Carolina.
Both shoplifters were booked into the J. Reuben Long Detention Center in Conway, the county seat of Horry County, which contains North Myrtle Beach. Stanley was later freed on payment of $51,500 in bail, and Smith was also released after being charged with shoplifting.
Authorities did not explain – and didn't say whether they asked Stanley about it – for the two human teeth found during the search of his backpack.