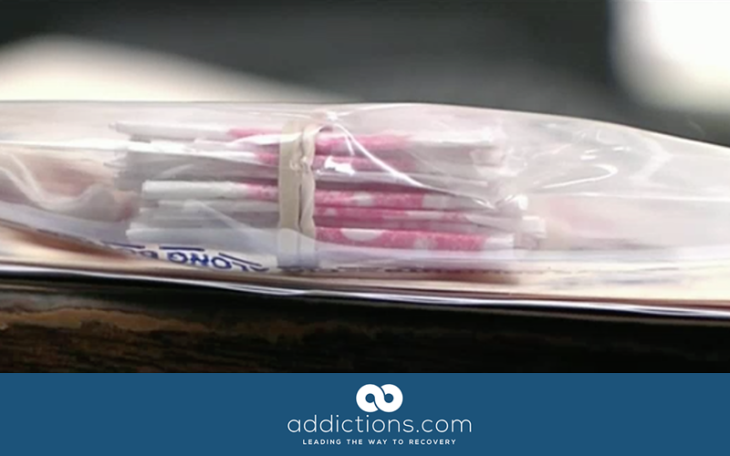 Drug dealers in New York are being put on notice that will potentially face charges in the overdose deaths of their customers. Five separate dealers are being charged with distributing heroin and fentanyl, directing leading six individuals overdosing and their deaths.
According to a statement from James P. Kennedy, U.S. Attorney for the Western District of New York, these indictments are part of a two-year investigation, covering the counties of Western New York, Niagara, Erie, and a few outliers. Kennedy noted that many of the sales tracked through the investigation happened in a variety of public areas where people would naturally congregate.
The first indictment was for Robert Moore, Reese Moore, Kevin Abernathy, and Joshua Levine. All face 23 counts, including possession of fentanyl, as well as heroin, fentanyl distribution leading to death, and conspiracy. Their five alleged victims, who are identified in court documents only by initials, were seeking treatment and were in rehabilitation for their various addictions.
Levine and Robert Moore face a mandatory minimum sentence of 20 years in prison, with a maximum of life, and a $20,000,000 fine, due to additional charges against them. Reese Moore and Abernathy are facing a mandatory minimum of 10 years, a maximum of life, and a $10,000,000 fine.
A search warrant was executed at Roger Moore's home on March 16, 2017. During that search, officers seized 200 doses of fentanyl, $49,000 in cash, $440,000 in jewelry, and a 2009 Audi S5 Quattro. Officers also executed a search warrant at Levine's home, where another 26 doses of fentanyl were seized.
A second indictment was issued for Oliver Kimmons, related to his sale of fentanyl that left another person dead in January 2015. Kimmons is also facing charges that allege he ran a sex trafficking ring, using opiate-addicted women to have sex for money in exchange for drugs that he provided. His charges carry a sentence of a minimum of 20 years in prison and a $20,000,000 fine.
New York State Police Superintendent George P. Beach pointed out that identify these dealers and taking them off the streets is sending a clear message that trafficking these drugs will not be tolerated. The focus of law enforcement to investigate, arrest, and prosecute those involved in these activities are meant to combat the opiate epidemic in the New York area.