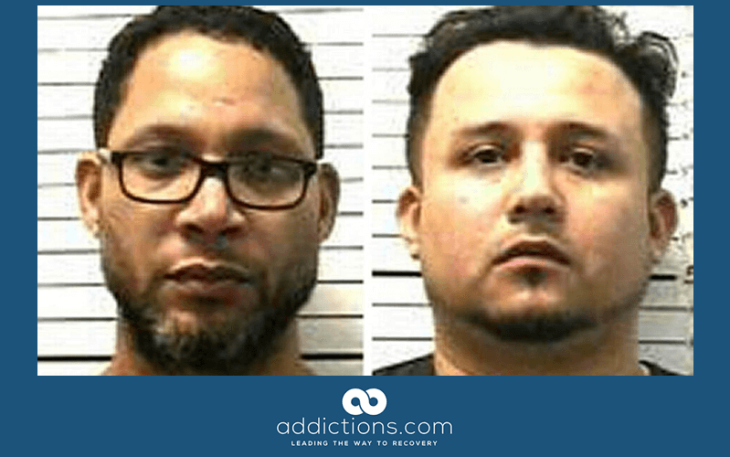 Two men linked to the brutal Sinaloa Cartel drug organization in Mexico went to jail for five years in Mississippi after trying to convince U.S. customers to buy cough syrup for $224,000.
Drug Enforcement Agency officers arrested the two men, Francisco Espinosa-Suarez and Juan Espinal-Tejada, at the Island View Casino Resort on West Beach Blvd., where they came expecting to be paid $224,000 for what they thought was nine pounds of fentanyl.
Fentanyl, a synthetic opioid, can be a hundred times more powerful than heroin, and it can cripple or kill in tiny doses, even if it is accidentally inhaled, which makes it a particular threat to drug-sniffing dogs.
But what Espinal-Tejada and Espinosa-Suarez had wasn't fentanyl, as it turned out. It was noscapine, a non-narcotic cough suppressing syrup.
According to authorities, the two men, who lived in Cleveland, Tenn., northeast of Chattanooga, had already attempted to sell their counterfeit fentanyl in Ohio. But the Ohio buyer, heeding the caveat emptor maxim, tested the drugs, found them to be fake, and refused to buy them.
So Espinal-Tejada, 37, and Espinosa-Suarez, 32, came south to Gulfport.
When the DEA's agents closed in and arrested the two men, they found loaded guns in their vehicle at the resort.
Although tests showed the material they were selling was cough syrup, the two admitted they thought they were smuggling fentanyl. One of their attorneys suggested they'd been duped by overlords in the notorious Sinaloa Cartel in Mexico. Nevertheless, the men were convicted of smuggling drugs across state lines.
After their prison sentences, the two men will be sent back to their home countries. Espinosa-Suarez will be deported to Mexico and Espinal-Tejada will go to the Dominican Republic.
The Sinaloa Cartel, which began operations in the late 1980s, originated on Mexico's long Pacific Coast, but now has tentacles stretching into many Latin American nations and around the world.