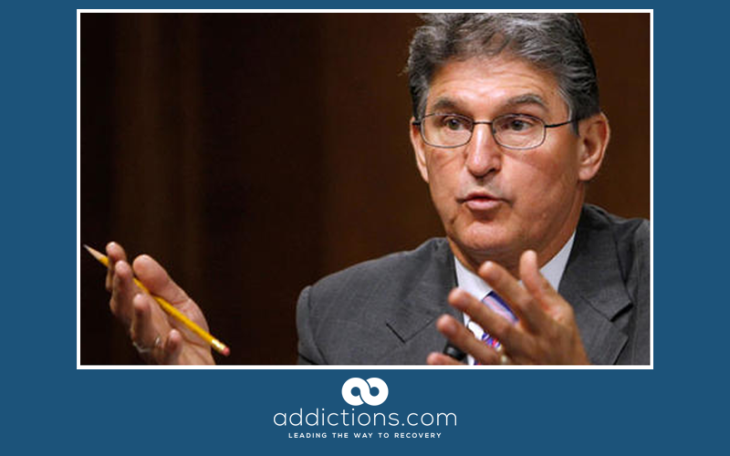 Senator Joe Manchin is set to reinstate legislation which will allow the Drug Enforcement Administration (DEA) to actively pursue drug trafficking suspects.
In 2016, Representative Tom Marino caused outrage when he backed legislation to strip the DEA of the authority to target suspect drug dealers and traffickers.
It is thought that the 2016 bill was directly influenced by the pharmaceutical industry and was signed into law by former President, Barack Obama.  The passing of the bill is said to have weakened the DEA's ability to effectively enforce drug laws and prohibited it from freezing opioid shipments from drug manufacturers.
Senator Manchin says that his new bill will allow the DEA to do the job they are there to do by giving them the authority to target suspicious drug distributor and corrupt medical professionals.
Referring to the 2016 bill (which passed without opposition) as wrong, Manchin says that he intends to restore the appropriate authority to the DEA and that, the House Energy and Commerce Committee is currently looking at eight separate bills which will help to reverse the current opioid epidemic in the USA.  President Trump will also host a tribute exhibition to victims of opioid abuse in the President's Park at The White House during April.
Manchin's bill comes in a year when President Donald Trump has unveiled plans for a new three-pronged attack in the war against drugs which is to include more widely available treatment, improved education and tougher penalties for high volume opioid traffickers, including the death penalty.
Despite Manchin's announcement, Committee Chairman, Greg Walden, denies a bill to restore the DEA's powers is imminent, and that has said that the Committee is awaiting advice from the agency on the most appropriate way to proceed.