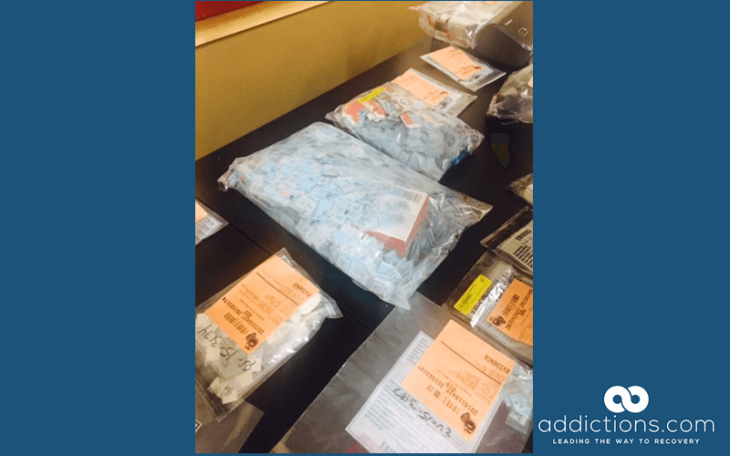 A Philadelphia to Rochester heroin pipeline was broken up in 2016, and the ringleaders and distributors were sentenced cumulatively to more than 100 years in prison. This week, two more of the Rochester-based dealers were sentenced. In Rochester's federal court, Damon Montgomery was sentenced to 18 years, and Johnnie Balkman was sentenced to 10 years.
In all, 15 people have pleaded guilty for their roles in the conspiracy. All of them had been charged. There are still several more defendants awaiting sentencing within the coming months, indicating that the total number of years may increase.
U.S. District Judge Frank Geraci, Jr. brought up the fact that heroin is claiming lives daily when he sentenced Balkman on Thursday.
During an investigation and search in 2016, police seized nearly 23,000 individual bags or decks of heroin in the conspiracy involving Montgomery and Balkman. That was more heroin than was seized in Rochester in 2014 and 2015 together.
According to the police, the drugs were supplied in Philadelphia and then shipped to Rochester, where they were sold, and the money was sent back to Philadelphia. The dealers from Philly were confident of payment since the heroin trade was so brisk and reliable in Rochester.
In Rochester, a multi-unit building on Thurston Road was found to be the hub of much of the heroin distribution. Authorities estimated that the network moved about $50,000 worth on a weekly basis.
Assistant U.S. Attorney Douglas Gregory spoke about the frequency of these drug trafficking trips, stating that exchanges of heroin from Philadelphia suppliers to Rochester dealers were occurring multiple times per week.
While authorities would like to say that this drug ring was the only one, the reality is that multiple rings have been broken up from Philadelphia with connections to Rochester. Gregory acknowledged that in the past three years, there have been arrests in three separate distributions networks from Philadelphia.
This might not be the only ring distributing heroin, but it is clear that the police are looking to send a message with these sentences, discouraging others from joining the drug trade.
Heroin is a particularly addictive street drug, and many dealers are now mixing it with fentanyl, creating a more potent, and dangerous, high for the users. Additionally, additives can be mixed in, making it even more damaging to the body and its organs.