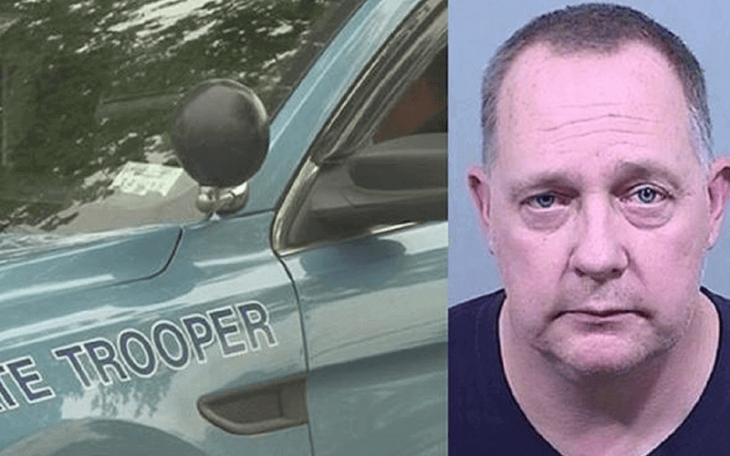 In a shocking twist, one of the police who spent years investigation homicides is now a criminal himself. Jeffrey Linscott, a retired Maine state trooper, was arrested on December 20, 2017, for dealing cocaine and fentanyl.
Officers found several grams of what appeared to be fentanyl in his car, along with materials for packing the drugs, $1,000 in cash, and scales. He was charged with aggravated trafficking in fentanyl, trafficking in fentanyl and cocaine, and the possession of fentanyl. More charges are expected to follow, according to MDEA Cmdr. Scott Pelletier.
Linscott has been under investigation for about two months, and officers had made multiple purchases from him, including heroin, before his arrest. At the time of his arrest, he was held in a dry cell, due to the belief that he might have contraband hidden in his body.
The police expect to make additional arrests as part of their investigation.
Linscott was intercepted by police while delivering his product to a customer in the parking lot of a local supermarket. The Maine Drug Enforcement Agency (MDEA) was tipped off that a drug exchange was going to take place at that location, so they had agents in the area, according to Steve McCausland, a Maine Department of Public Safety spokesperson.
During the arrest, Linscott's actions seemed to indicate that he suspected an investigation. He had the informant show that he was not wearing a wire and moved the location of the buy. The police had made two purchases from Linscott in October. There is no indication in any of the paperwork on file as to what led the police to Linscott, and the investigation appears to be ongoing.
Bail was set at $50,000 for Linscott to be released pending trial. He posted bail on December 21.
Many officers spoke out about how embarrassing this was for their department, and the actions of Linscott reflects poorly on all the officers. Linscott also served in the military, as well as a homicide detective, before retiring as a trooper.
Linscott retired in November 2010, and his career with the department spanned 22 years. Before this arrest, he was noted as having been a "good trooper." There is some irony in the fact that Linscott served as an MDEA officer for three months. Now he has been arrested by those same officers.
Fentanyl is a painkiller considered to be up to 50 times more potent than heroin and was attributed to approximately half of the drug overdoses in the state of Maine during 2016.
Linscott is scheduled to appear in court on January 25, 2018.