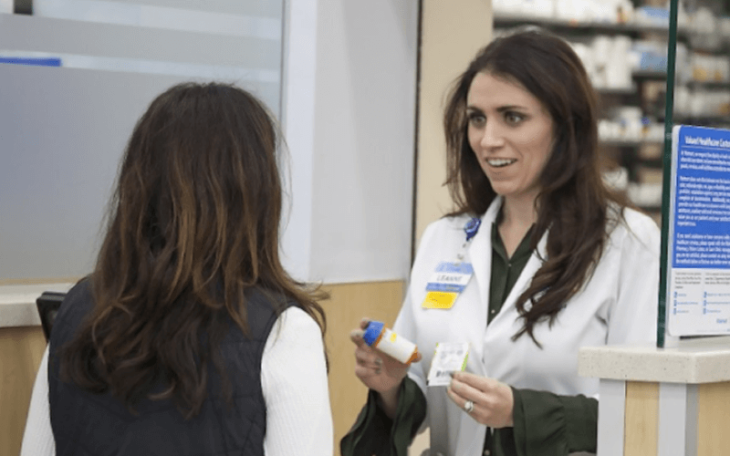 Retail giant Walmart Inc. plans to give away kits that will let pharmacy customers neutralize any leftover opioid prescription pills at home.
The Bentonville, Ark.-based company hopes to help combat the nationwide epidemic of opioid abuse by making it easier for its customers to dispose of unused pills. Without the kits, people are supposed to return any leftover pills from their prescriptions to an approved "pill-takeback" center for safe, secure disposal.
Throwing out unused pills at home, or keeping them around in the medicine cabinet, can contribute to drug abuse, either through theft or unauthorized use. Not all drug misuse is nefarious – often people unknowingly give the drugs to family members or friends.
Using the kits Walmart will hand out; people can chemically deactivate their leftover pills and then throw them out with household trash.
Under this giveaway program, Walmart – which does not operate "takeback" centers – will give out free DisposeRx packets to people with new prescriptions for class II opioids. Customers with an ongoing prescription to treat chronic pain will get one of the packets every six months.
The DisposeRx packets, which Walmart sells at its stores and online, became available commercially in 2017. They hold a chemical powder that, when mixed with water, neutralizes the pills, dissolving them into a biodegradable gel that can be disposed of in household garbage.
The gel formed by the DisposeRx process cannot be abused or reprocessed into an opioid. Chemicals inside the packet have been certified safe by the FDA.
Walmart said it is the first national pharmacy company to provide a free opioid deactivation product at all its stores. The retailer has 4,700 pharmacies in the United States.
The company cited studies from the Substance Abuse and Mental Health Services Administration showing that as many as 65% of the people abusing prescription opioids received the drugs from friends or members of their family. Some studies show that up to one-third of medications sold end up not being used, and too often the excess drugs are left where they can be misused, stolen, or found by children.
Individual prescriptions for pain medication are one of the top sources of nonmedical abuse of opioids, the company said.
Walmart also offers counseling to people taking prescriptions for opioids to its pharmacies. Now, patients will also learn how to discard their leftover pills safely.
Packets will also be available at Walmart's Sam's Club pharmacies.
In making this announcement, Walmart also called for political steps, including a seven-day supply limit for first-time acute pain prescriptions.